Jumanji is one of my favorite films from the 90s.  It's not just a good kid-flick, but a good film in general.  So when I heard they were making a sequel to it, all I could think was, "Why?"  Then I saw the trailer, and I thought, "WHY!?!?!?"
My second thought was, "So this is what it feels like to have your childhood raped."  So I expected this to be terrible going in to see it.  That probably should've worried me, because setting expectations so low provided a decent chance for the film to rise above them.  Which is ultimately what happened, and that pisses me off even more.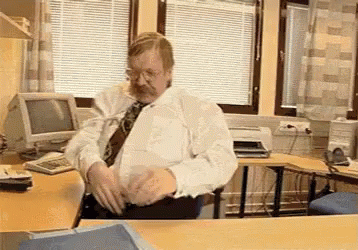 I wanted a film that gives me plenty to rant and rave about damnit!  It's supposed to be worse than Star Wars: The Last Jedi!  In all fairness, The Last Jedi is a better film than this one, but that's only because this film is simple mediocrity, with no aspirations whatsoever (make the movie, have fun, cash out) where as at least The Last Jedi at least strives to be more than that.  And for that matter, so did the original Jumanji movie.  From here on out, when referring to the 1995 film, I'm just going to call it Jumanji, while this new one I'll call WttJ (Welcome to the Jungle).
Rated: 4 / 5
Welcome to the jungle, we've got fun and games!
When watching Jumanji, I admire several things about it.  This film is a drama, with some adventure and comedy thrown in.  At its core, it's a film about taking responsibility and facing your fears, and the consequences of not doing so.  It takes a long while before this becomes evident, as the film does a somewhat unique style on how it introduces our main characters.  I haven't seen very many films that pull this off successfully.  First we're introduced to Allen, a young boy who doesn't want to live a life his father wants for him, and wishes to run away rather than face his father on the issue (at least not too much).  His girlfriend is introduced more slowly, first by dialogue discussions between Allen and the bullies, and then she is revealed later on.  Then they (unintentionally) play the game, a mystical board game that looks too well-made from a wooden design standpoint for something that isn't well known (thus helping with that mystic aura it gives off, sound effects and musical complimentary notes aside).  An accidental play, much like how life throws unexpected surprises (some good some bad) at us.  Allen is sucked in, and disappears, much as how he intended to run away and disappear.  And his girlfriend, Sarah, runs away rather than tries to help him get out of the game (but, in all fairness, she was just a girl at the time, and was scarred emotionally by the whole ordeal, so it's easy to sympathize with her, just as it's easy to sympathize with Allen).
Then we are introduced to 2 other characters, Peter and Judy, who we become acquainted with and spend more time with than we did with Allen and Sarah.  These two kids also desire an escape from their current lives, which have gone downhill ever since their parents' unfortunate death via an airplane crash, while on their way to a ski vacation.  It's not until far later in the film that Allen appears again, due to the 2 new kids playing the game.  And even later on, Sarah finally re-enters the film.  The main characters aren't firmly established until the film is practically halfway over.  Have to admit, when taking it in that context, this film seems rather daring.  Having the main protagonists appear early on, then disappear for a good portion of the first hour, and then re-appear to continue the story.  The film eases its way into allowing the viewers to be familiar with the main protagonists.  And it works.
As the film goes on, Allen, now an adult played by Robin Williams in one of his best roles, eventually comes to realize not just how much his father loved him despite the fight they had, but also what can happen when he runs from his fears.  When he visits the old shoe factory, after going through his old town and seeing how terrible it has become compared to what it once was (think Detroit before and after the 60s), he meets a homeless man who is familiar with the town's history, who must've been associated with it to some extent in the past before becoming how he is now.  His speech to Allen about how the town became how it is now, how the Shoe Factory went out of business, how it was all because Allen's father searched for Allen endlessly after Allen disappeared, no longer caring about anything else but finding himself.  Likely blaming himself for Allen's disappearance, thinking he ran away because of him (which is true, but under a different context).  It's such a tear-jerking moment, especially seeing this realization wash across Allen's face, realizing not just how much his father loved him, but how much damage his running away has caused (metaphorically speaking, as his disappearance was caused against his will, though he did intend to run away prior to that).
But the film doesn't just settle for the character trying to right the wrongs of the past.  It also shows how Allen's character has evolved.  Not just turning into a survivalist with his time in the jungle within the game, but also with how he has become like his father.  He is still afraid, hates himself for not being more mature earlier on, but also becomes angry at Peter for wishing to continue playing the game.  Because Allen knows what will happen if they do so, that more creatures, and individuals, and weather conditions will emerge from the game to make things worse.  He warns Peter of this, but also knows that Peter is right.  This doesn't make him any less angry, and eventually tells Peter in his anger that he needs to man up and face all of this like a man, because it's Peter's doing for causing this to happen.  Immediately after doing that, Allen realizes how he's acting like his father in the past, and also realizes how he's being hypocritical, and tries to comfort Peter after this.
Regarding the facing of fears and taking responsibility, the film handles it as it's going to get worse before it gets better.  And longer one runs from their own fears, the worse things will get.  This is shown early on with Allen confronting these bullies after running from them earlier, the bullies chasing him because he went out with their leader's girlfriend (Sarah).  It results in him getting beat up, but then things more or less work out after that.  With him running away from his father, and staying away for years (again, the film plays with this with him wanting to run away, and him escaping to Jumanji unintentionally and against his will), this causes consequences resulting in the town going bottom-up economically when the Shoe Factory shuts down due to his father searching for him.  It's also shown from a more metaphorical standpoint with them playing the game, something they must do to resolve everything, and it continually makes things worse not just for the main characters, but for the town around them.  It's not until near the end of the game when Allen finally conquers his fear, his primary fear being that of his own father.  It's some heavy-hitting metaphors, reminding me of Silent Hill 2 with how everything in that game is basically a projection of the protagonists own fears and desires.  And yes, I just compared Jumanji to Silent Hill 2.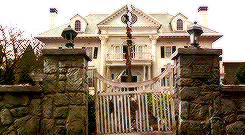 Jumanji being a 1995 film, two years after Jurassic Park hit theaters, CG is used, but it's used along with practical effects.  Granted, the film hasn't aged THAT well, but it doesn't look all that terrible either, all things considered.  The CG is dated, but acceptable.  Most of the practical effects work, but a couple are laughable (those spiders, I lose it every time they show up).  Then there's instances of blending CG with actual objects, which do a good job of making them seem more real.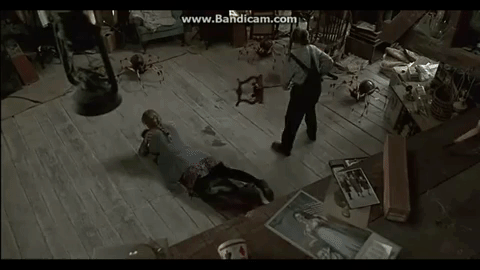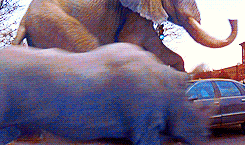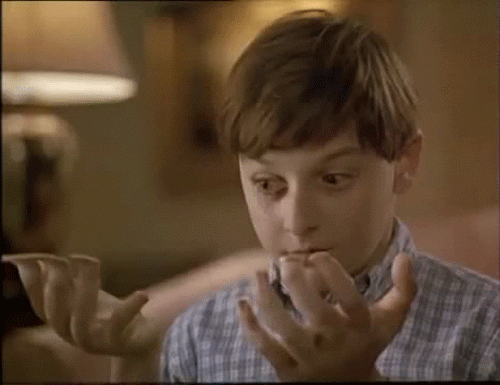 So, yeah, a film that I still think is great today.  It still works as a character drama mixed with a fun adventure film, with some decent comedy moments thrown in for good measure.  Emotional, fun, all around solid even with the somewhat dated effects.  As for the sequel…
Rated: 2 / 5
Welcome to the jungle, it gets worse here every day!
So like I said, I expected to despise this film.  And it started off meeting those expectations.  So some metal drummer punk finds the board game in the sands on the beach, more or less picking up where the last film left off.  Except that the last film left off with the board game on some beach in Mexico, Puerto Rico, or some place where they speak Spanish.  You know, it's times like these that I think it might be a good idea for American film studios developing a temporary partnership with some foreign studio and allow them to take a jab at the property, whether it's a remake or a sequel.  Seriously, it might not be a bad idea, and a perfect way to inject a different and fresh style into the film.  Granted, everyone will be of a different ethnicity and speaking a foreign language and viewers would have to read subtitles (unless they're lazy assholes who refuse to watch any movie subtitled), but for those of us who care, it would be worth it.
But I digress.  Ignoring where the board game wound up in the previous film, this metal dude gets the board game out of the beach sand, takes it to his home, and opens it up to see what it is.  He sees it's a board game, and says something along the lines of, "Who plays board games anymore?" before tossing it aside onto his stack of Playstation games.
…
Fuck you you fucking fucker!  Board games are fucking awesome, even back in the 90s!  What, cocksuckers like you never heard of Crossfire!?
How about Forbidden Bridge!?
Kiss my dick and suck my ass!  You deserve whatever fate befalls you for pissing off the Jumanji game!
But rather than letting curiosity get the better of him to try out the game, you know, by hearing that drum beat or something (which doesn't fucking happen!), the board game transforms into some Atari cartridge game or something so that he can play it.  What the fuck!? So that's basically how they decided to make this into a sequel to Jumanji, by having the board game transform into a video game just for the fuck of it.  And you know, from here on out, aside from this dumb fucking reference to the first film that happens in the middle of WttJ, this movie is completely different from Jumanji!  They could've called this film ANYTHING else, anything not associated with Jumanji, and I wouldn't be forced to do this comparison bullshit.  It has more in common with Tron than it does Jumanji.  Stop making half-assed sequels and remakes Hollywood!  Do what Disney has been doing since the 90s, ripping off stories and making them their own (The Lion King = Hamlet + Kimba the White Lion, Pocahontas rewriting history, The Little Mermaid being more lighthearted than the original source, etc.).  Rip off movies, stop trying to claim that they're remakes or sequels!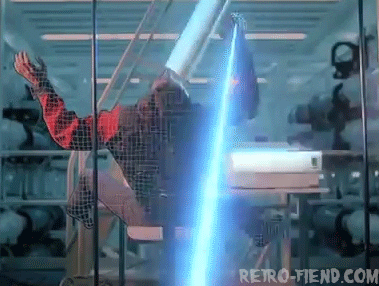 *deep breathe*  Ok, with that out of the way, and after metalhead gets sucked into the videogame, the film basically becomes its own thing that bares little resemblance to Jumanji.  4 kids get put into detention, one for be a snot-nosed bitch who refuses to turn her cell phone off, 2 of them because they cheated on their school assignment, and the other because she mouthed off to the PE teacher.  And in detention they stumble across this game (somehow), and plug it in, play, and get sucked into it, each becoming a different character based on which character they chose at the start of the game.  So each of them is given a new body with certain personality traits that peak through occasionally.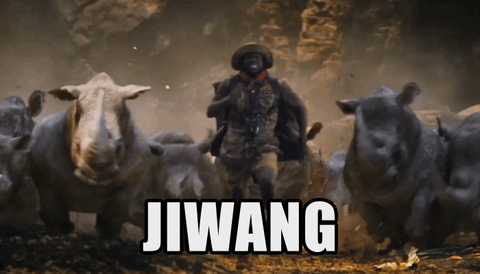 Now, before I continue, it's worth noting that the dumb fucks who made this movie think that cartridge games actually have a loading screen.  Did any of you motherfuckers ever play a Sega Genesis or a Super Nintendo?  None of those fucking consoles had loading screens.  Why?  Because cartridges are faster than CDs!  Just take a USB drive compared to a fucking Disc for comparison in today's world!  On that note, I wouldn't be surprised if games eventually went back to a cartridge style play, assuming everything doesn't wind up online (not likely since Net Neutrality has been killed and now cocksuckers like Verizon and Comcast can start throttling other companies if they don't pay a little extra, like in 2005 when Comcast delayed BitTorrent traffic, or in 2007 when AT&T censored Pearl Jam, or 2007-9 when AT&T forced Apple to block Skype, or in 2011 when MetroPCS announced it would block streaming services over its 4G network except for YouTube, or 2012 when Verizon blocked tethering app use on their phones, or when Verizon and Comcast throttled Netflix until 2014 when Netflix agreed to pay them extra, or 2014 when T-Mobile used data caps to manipulate competition, until 2015 when net neutrality was in place until 2017 when that went away [those dipshits will likely throttle my site now just for bringing that up]).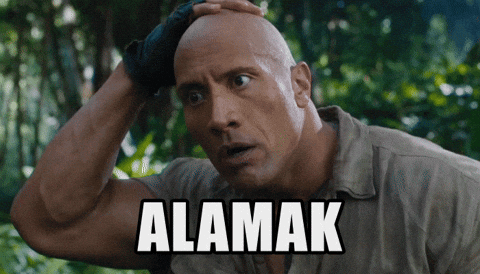 With that tangent out of the way, the plot of the film is that our 4 heroes need to return a green crystal McGuffen to a big McGuffen statue in order to win and get back to the real world.  So no, there's no trying to roll a 5 or an 8 on the dice.  That's all I'll say about the plot.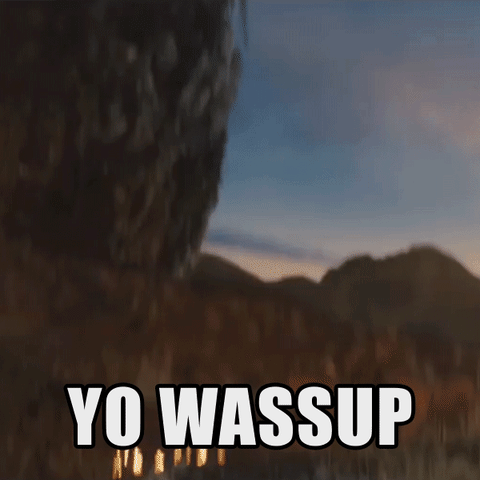 So, are there any deep character moments in this film?  What the hell do you think?  Of course there isn't!  As if you would think otherwise after seeing any of the trailers.  There's this theme of friendship, and acceptance, not being selfish, and of tranny stuff like being a woman trapped in a man's body, or a wimp trapped in a muscular body (or vice-versa), or an average-looking chick trapped in a hot chick's body.  There's a line in the movie that goes, "What you are on the outside is not what you are on the inside," which is stating that it's your character and personality that counts, not your looks, but it's more fun to think of this is as a transgender message.  Personally, I think the tranny theme existed just so Jack Black could do that role of acting like a woman.  And in his case, it works, because he completely steals the show from everyone else.  He gets the most laughs and produces the best comedic charisma out of everyone, even doing better than Dwayne Johnson (who also got a couple laughs from me here and there, by doing his usual The Rock routine).  He must've loved doing this, and I'm not going to lie, despite my gripes, it was fun watching him do this role.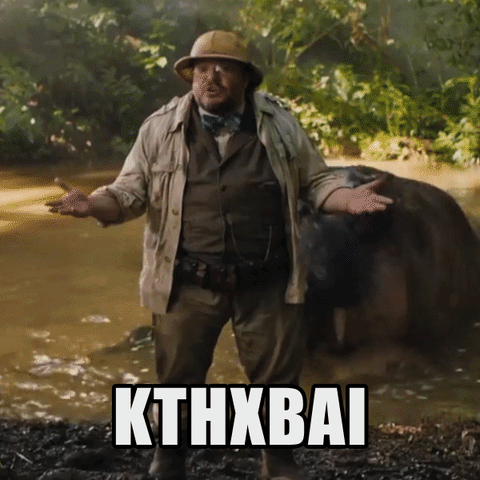 This movie exists primarily to be a comedy, not giving much of a shit about the dramatic moments, which would be fine if it was funnier than it is, but it isn't.  The film is just another typical forgettable comedy affair that offers some chuckles here and there, but nothing that's going to be all that memorable.  It's not the trainwreck I expected it to be, but it's still a desecration to the Jumanji film, and it does not deserve to have that word in its fucking title.  I would've liked it more if it had nothing to do with that title.  Just being called Welcome to the Jungle would've been fine.  Hell, I'd be interested if they just called it Atari Jungle or something.
So in case you didn't guess from the rating, this movie is a pass.  You're better off tracking down and watching the Jumanji animated series.  And you can buy the entire series right now on DVD, all 3 seasons for less than ten dollars (hey, if this fucking movie is going to have advertisements in it, then so will this review!).
PS: Oh, right, and there were some blatant obvious advertisements in this film, mainly with Sony, their PS4, their smartphone, and Dave & Busters.  Well, at least they kept it game-themed with the ads.