Rated: 4.5 / 5
"I'm sorry to differ with you sir. But *you* are the Caretaker. You have *always* been the Caretaker. I should know sir, I have *always* been here."
A lot of people tend to think of this film as a horror movie, or at the very least a thriller.  About a family composed of a mother, father, and son, where the father goes completely off the deep end thanks in-part to the hauntings of the hotel they stay at, and the son carries an abnormal element himself.  Where it becomes clear the mother must escape with her son before she loses her son to either the father/hotel, before the father/hotel kills them, repeating the events that happened 10 years ago.
While this is without a doubt a horror movie, I tend to look at it more as a commentary on history.  Not necessarily on historical events themselves (though it does have symbolism to make statements on that), but on an aspect of history as a topic.  How history affects people past, present, and future.  And this is something that one may not pick up on clearly until the very last moment of the film.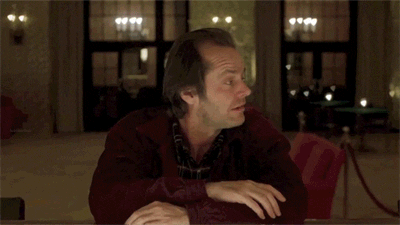 The characters are intentionally left unexplained in many ways.  Normally, I'd consider this a bad thing, having undeveloped characters.  Don't get me wrong, we do know some things about them.  About how Jack, the father, had a drinking problem in the past, which caused him to hurt his son by accident, which damaged the entire family relationship.  Even though he quite drinking and tried to be a better person, they were never quite the same.  And we see that the mother, Wendy, is doing her best to cope with that, to move past it, trying to keep the family together, and to keep her relationship with her husband together.  After all, they both still have a relationship.  There are indications they are still trying to keep it together.  But it's not a crack that has fully healed; which seems particularly evident with the mother's smoking habit (stressful).  And the son, Danny.  Well, considering his youth, it's forgivable for him to not have much background, aside from preferring to stay isolated from the other children, and having an "invisible friend" named Tony that he talks to off and on.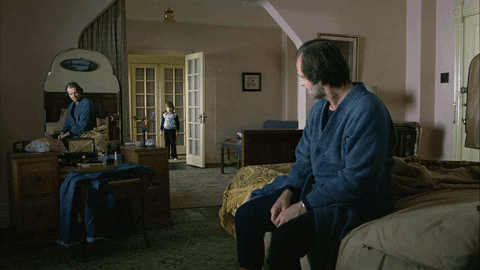 On the other hand, we don't know for certain how "accidental" it was for Jack to have hurt Danny.  If it was just a momentary lapse of judgement of physical strength as he claims at the bar, or if it was an indication as to just how crazy he would become.  Though it is heavily implied he was already a bit off his rocker during the first scene we see him in (he does seem a bit off in that interview; especially with those eyebrows).  There are also subtle clues indicating that Jack has been getting more and more frustrated with his life not only because of his career failures, but also because of the indication that his family is starting to get on his nerves (subtle clues to this can be seen when they are driving towards the hotel, one of the very few scenes where they are together as a family; how he is visibly restraining himself from expressing too much annoyance and what his wife and child are saying to him, and lets off steam with some attempt at shock and sarcasm).  He wants to isolate himself from society just as much as he wants to isolate himself from his family, even though he consciously feels he still loves them, and up until the hotel had consciously tried to maintain that love.  It begs the question as to just how much the haunted hotel accelerated his descent into madness, or if he was already going mad prior to going to the hotel.  Yet the character is aware of the audience judging him, as those with a sharp eye may notice an instance when he breaks the fourth wall during his first scene at the bar with Lloyd, how he glances at the camera before going on a rant at how accidental it was that he caused harm to his son.  Like he's saying, "Who are you to judge me, especially you looking in beyond the veil?"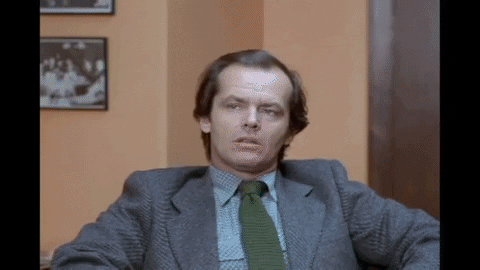 "Here's to 5 miserable months on the wagon, and all the irreparable harm that it has caused me."
About Danny and his internal "friend."  It is indicated that Jack was the one who set that off, set off Danny having his "invisible friend," because the day he harmed his son was the day his son got in touch with Tony.  Thus implying (as this concept is explained later) that both Danny and Jack have the "shine" to a varying degree.  Because of Jack, Danny became more aware of it.  But Jack remains unaware of his ability, or at least what this ability of his entails despite what he is able to see (including in his dreams).  But we aren't aware as to whether Tony is an actual real apparition that resides within Danny, or if Danny had developed a split personality disorder in order to cope with his newfound Shining gift.  After all, the other individual in the film, Dick Hallorann the cook, who is aware of "the shine" seems a bit baffled at the existence of Tony.
"She's a confirmed ghost story and horror film addict."
About Wendy.  We know she's a loving mother who is trying to maintain the happiness of herself and her family, while dealing with the stress of the effort via a cigarette habit.  It's as if she's uncomfortable with the current state of things, but is desperately trying to ignore that and keep things together.  Just as she seems to be the only one really keeping the hotel together, as she's the only one we ever see working the boilers and other stuff, even though Jack proclaims himself to be the one tasked with doing that very job (fanatically at times).  An indication that she is the only one making an effort at keeping their relationship together while Jack makes no effort at all?  On the other hand, she does tend to just make statements in the hopes of just making a conversation happen between her and her husband (something that can be understandably irritating in some cases, especially if this is primarily how they interact with one another).  For example, when she first interrupts him when he's typing, and she says it in the most annoyingly likeable 50s sitcom tone (even her name is that of a traditional 50s sitcom lady):
Wendy: "Hey, the weather said it's going to snow tonight."

…

Jack: "What do you want me to do about it?"
The awkwardness of this conversation is further highlighted in a manner that even those without a sharp eye will probably notice on a subliminal level.  For those who do have a sharp eye, you may notice how in the take prior to Wendy making that statement, there is a chair and a small table up against the wall behind Jack.  But in the shot where Jack has that long pause before asking the question, the chair and table are gone.  When a couple more takes happen, the chair and table are back where they were in the earlier take.  A fluke?  Or intentional?  I'm more willing to believe the latter, since this is a Stanley Kubrick film we're talking about here.  A Stanley Kubrick film about a haunted hotel no less.  He knows what he's doing.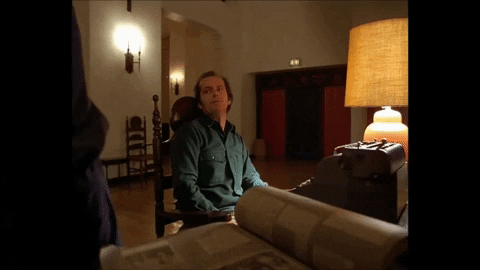 All the surface ingredients are there to indicate this is a horror film about the deterioration of the family unit.  In the current film era, it is very common to see films where the father of the family tends to be unreliable and vilified (or at least have the family unit primarily run by a single mother who is indicated to be more reliable than the husband ever was), which is something I would normally despise in a film because of its propaganda (that it's primarily women who can succeed in raising a family, they can do it alone without need of a husband because "independent woman" power).  However, keep in mind this was not a trend back then.  It was more common for the father figure to be the most inspirational, reliable, leading member of the family, while working with the wife off and on in a cohesive manner (teamwork, but his role as the team leader was established and not challenged because it was natural and not controversial).  Which is why this worked more effectively in the horror aspect back then, because we witness the downward spiral of the father figure who is commonly looked upon as the reliable one, the leader of the family unit, the primary one who worked to keep the family going (financially, and protectively).  When a figure like that loses his mind and becomes corrupted and turns against the rest of the family, that only heightens the sense of danger.  What was once a unique factor in a film like this has now become the norm in films of today.  And that is a topic I will return to later.
So, like I was saying, on the surface this film is about the deterioration of the family unit, and how the ghosts within the hotel accelerate that deterioration.  And make no mistake, the ghosts are real.  At first one could believe they are just visions that can't interact with the real world, that both Danny and Jack are the only ones who can really see them because of their gift (for Danny, it's a hereditary gift).  And at first, one could believe that Danny had been strangled not by the ghost woman in room 237, but possibly by Jack, or even Danny managing to strangle himself (there are theories about the ghosts not existing, but rather them being projections from the psyche of those who have the shining).  But the moment Jack is set free from the storage room, with a ghost unlocking the door from the outside, that's the moment we know for sure the ghosts are real, and can most definitely interact in the physical realm.  Say what you will about the shining ability, but at no point is it mentioned or demonstrated to have telekinetic capabilities; unless we're to believe these characters can move the furniture around (or turns certain lights on and off) between takes.  What's more, even Wendy starts to see the ghosts and images during the film's finale.
How is it she's able to see these ghosts and visions during the finale if she doesn't have the ability to shine?  One could argue she had the ability all along but didn't realize it, similar to Jack's situation except he was able to interact with the visions in the shining without knowing this was some strange ability.  You know, like how some argue that Holdo also has Jedi powers in The Last Jedi (some ol' bullshit).  But the better argument is that the hotel was hungry for blood, hungry for a sacrifice.  Which is why it drives certain inhabitants such as Jack and Grady into insanity to kill their family to satiate the hotel's thirst.  So once Jack kills Hallorann (which causes Danny to scream in the darkness, utilizing that same image that was flashed to during the first act of the film when we first see Danny use the shining), the hotel is satisfied it has a blood sacrifice made.  Which is why we now hear disturbing vocals/chants/ghostly talks amidst the music.  Blood sacrifices power the hotel, and make its haunting more apparent, hence why Wendy is now able to see these images.
If the ghosts being real is any indication, there is more beneath the surface of this film than just a simple family deterioration horror story.  The final shot of the film is practically spelling this out as well.  Though many may not be entirely sure what this even means, seeing Jack in an old party photo at the hotel dated back to July 4, 1921 (fun fact: 1921 was the year the silent film The Phantom Carriage was released, which has a sequence in it you will find has striking similarity to another sequence in The Shining).  Independence Day, nearly 60 years prior to the present (in terms of when this film took place, or was released).  Plus there's also heavy indication that something is off with the opening scene.  How the camera POV is flying across a lake, flying across a street and just going past a yellow car that it follows from a distance, and we hear haunting vocals.  Like some distant tortured scream.  And it winds up at the same destination as the car, the hotel, where the first scene of the film takes place with Jack walking into the lobby (where people check in).  As if a spirit entered the room at the same time as Jack, as if there is a connection between Jack and this unseen floating spirit that we, as the viewer, see through.  And it's uncomfortable at times.  It was there from the beginning of the film (not just the ending), that Jack may not be a normal part of this world.  He just flies in, traveling within a time period those at the hotel admit is fast.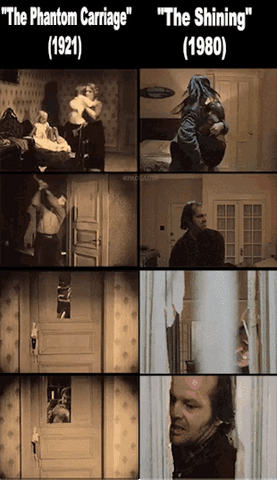 And there are theories about Jack.  One of them is that he is a reincarnation of Charles Grady.  This is opposed to Delbert Grady who he meets in the Gold Room (and later talks to in the restroom).  There are two Gradys (unless I'm wrong, and Charles Grady was also known as Delbert Grady), though Jack states that he "recognizes" Delbert Grady from the newspaper photos.  Some strange case of identity, that there are multiple Gradys, just as there have been multiple caretakers.  That a new Grady will be reincarnated just as there will be a reincarnated caretaker (who may be one and the same in this case).  Which is why Jack looks stunned and convinced when Delbert Grady tells Jack that he (Jack) has always been the caretaker.  Because, in a reincarnation sense, he is.
But then there's the theory that the evil hotel simply absorbed Jack into its history.  That this photo didn't used to have Jack in it, but by the end of the film it did.  Because Jack "sold his soul" (for a drink) to the hotel, and became somewhat possessed, or overly influenced into doing its bidding.  Or the hotel fed his evil side to take over and make him crazy enough to want to kill his family, just as Grady did in the past.  So either when he sold his soul, or when he died, he became a permanent part of the hotel's history.  Either way, now he is trapped there, forever.  And the other people in the photo are either those from the same time period, or those are other people who have had their souls trapped in the hotel just as Jack has.  Because the Hotel "wants" damaged people like Jack capable of doing terrible deeds.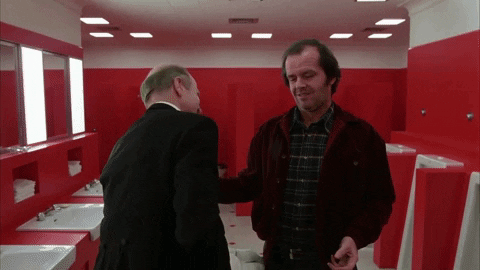 One of the ways we could've confirmed which of the theories is more plausible than the other is by seeing a photo of Charles Grady (the man who chopped up his family with an axe in 1970).  But we never do see a photo of this Charles Grady, to confirm whether or not the person Jack sees in the restroom has a resemblance to that Grady, just as Jack has a resemblance to the man in the 1921 photo.  Is he mis-remembering those details?  He does seem to be recalling them.  You may notice in the discussion in the restroom, Jack is making this "typing in the air" motion with his hand, a method used to recall memory.  A method also used in an anime series titled Monster (which came out well-after this film).  He seems convinced, despite the change in the first name.  Then again, he is going insane, and arguably having a difficult time distinguishing reality from… well, not so sure this can be called fantasy considering it is able to affect reality.
"My son Alex… needed a good…talking to."
Personally, I'm more willing to believe the reincarnation theory, for a few reasons.  For one thing, Jack having that extreme sense of Deja Vu when at the hotel.  For another, the more in-depth themes of the film.  Because it's about history repeating itself, just as reincarnations have people from past lives having a repeat life.  Consider how the photograph at the end calls back to the line, "You have always been the caretaker."  That this outcome was bound to happen, because it was predetermined, because it was fate, maybe even because history is destined to repeat itself.
First, you may have noticed the presence of the American flag at several points throughout the film.  Jack's initial interview at the beginning of the film in the office, a small American flag on the desk, which currently belongs to Stuart Ullman, who has a passing resemblance to John F. Kennedy.  Then there's other places where the American flag can be seen, such as the main room where Jack does most of his typing, to the station where authorities maintain radio contact with the hotel.
There are also several mentions about how the hotel was built upon an indian burial ground, and the builders had to repel some indian attacks during this building between 1907 (when they started building the hotel) to 1909 (when construction was complete).  Indian imagery can be found throughout the hotel, as if they are haunting the hotel as well in their own way.  From the imagery above the fireplace, to the carpet in the hallways, to the rugs, and various ornaments, even some food or coffee cans.
The imagery became particularly noticeable (and somewhat eerie and creepy in its own way) when Danny is playing with car toys in the hallway, with them driving along the artistic lines just as they are constantly walked on and over by feet.  As if their history and memory is designed to be disrespected in this hotel, despite the homage it gives them in other areas.  An indication that this hotel was destined to be haunted by indian spirits, something Steven Spielberg and Tobe Hooper would be more blunt with in the later film Poltergeist.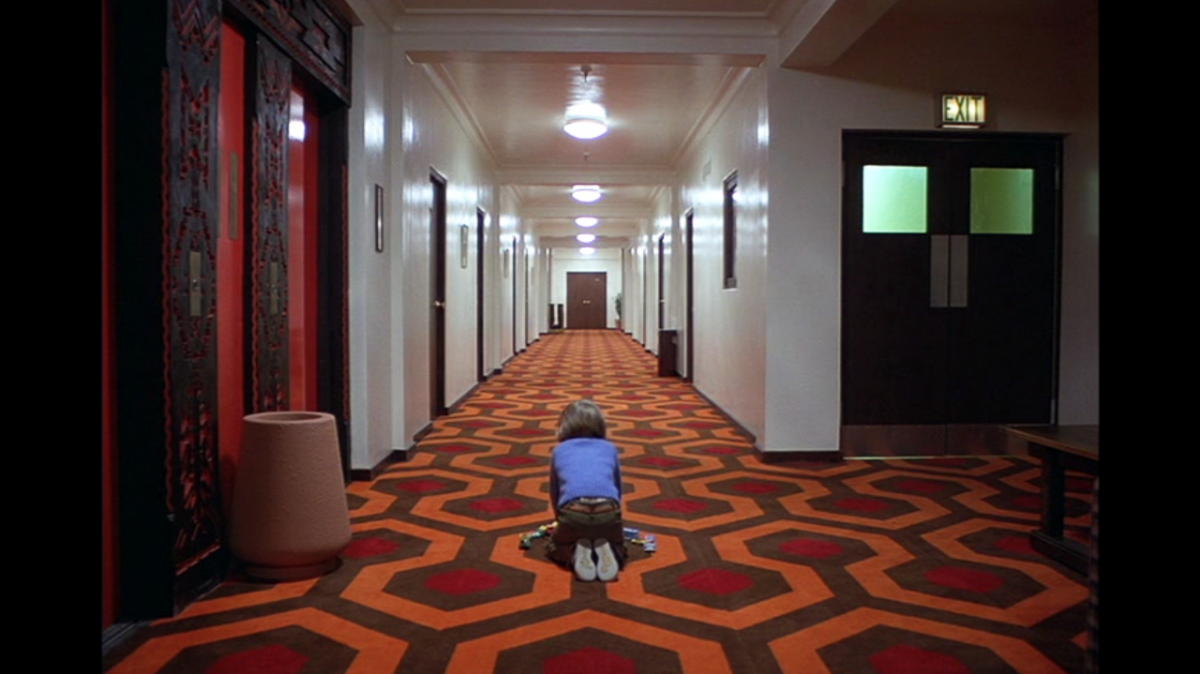 So, this then becomes about how desecrating an indian site is bad, and shame on America for doing so.  After all, the hotel is supposed to represent America, and it is called the Overlook Hotel, implying history should be overlooked (just as casual viewers will overlook the finer details to be found in this film), just as the horrible events that happened in the hotel (let alone during its construction) should be overlooked.
So it's subliminally a shame story for America right?
Wrong.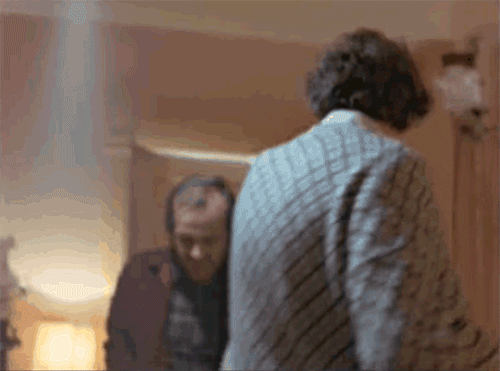 It's not that simple.  That's just one of several layers this film has when it comes to the topic of history.  There are also references to Ancient Greece with the hedge maze (and how Jack becomes a personification of the Minotaur within the maze, with his voice becoming less human and discernible, and becoming more monstrous), Jack mentioning "White Man's Burden" with a drink he orders, and the other drink he orders called "Hair of the Dog that Bit Me."  With the former drink, it's a reference to European colonizers.  With the latter, a reference to not just having a drink to cure a hangover (a method that doesn't work), but also to healing a wound (in medieval times it was thought that taking the hair from the dog that bit you, and putting it into the wound it gave, would help cure the wound).  The history being covered is not limited to just indian tribes.  They just so happen to be the most obvious one that is verbally pointed out on a few occasions.  We would be "overlooking" the others if we were to only focus on the indians.
Now, at this point, I'm probably going to read more into this than what the film intended.  The civilizations/societies/cultures that the colonizers took over aren't exactly all that innocent either.  Certain indian tribes (and the Mayans) practices ritual sacrifice.  Ancient Greeks having strange excessive sexual habits.  The occupants of colonies Europeans colonized weren't exactly innocent of their own murders and shocking events.  By colonizing them and taking up their own history in the colonizer's own way, their misdeeds and bad habits carry on in their own way into the Overlook Hotel.
On that note, there's another key aspect of history that this film most definitely covers.  It's something that is easier to pick up on if you know what Stanley Kubrick's last major film, Eyes Wide Shut, is really about.  There's a hint of it in The Gold Room.  Another hint that this hotel was based in a location that is away from civilization, out in the wilderness, has beautiful scenery, and is isolated from the rest of the world, especially at during certain times of the year.  The other hint is with the black and white photos that hang throughout the mansion of upper class people who used to congregate there.  One more hint: the hauntings themselves during the film's finale.  How is it that the apparitions and visions during the finale differ so much from the previous visions?  Up until then, they were primarily viewed by Danny, and he saw images of victims and blood.  Jack primarily viewed the happier high-life of the upper class of the past.  But once the blood sacrifice is made, Wendy is able to see how the horrors of the past are more affecting the present (after all, she doesn't have the gift, she isn't able to see the past or future, but she is able to see the present state of the hauntings since the hotel itself will shine these visions towards her).  And she sees a man dressed in a bear/bulldog costume giving a man in a fancy suit a blowjob.  She sees a man with deep gash at the top of his head saying, "Great party isn't it?" while toasting a glass towards her.  She sees the dead skeletons in a room that hasn't been cleaned for decades.  She sees blood gushing out of an elevator.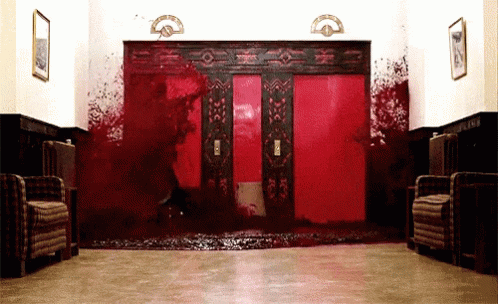 All of this hints at the stuff the upper class, the "1%," the big boys club that lives a different lifestyle under a different set of rules than the commoners, who have their own private getaways and their own private parties where they are able to indulge in illegal/forbidden/taboo acts (sound similar to something that was uncovered more recently?).  Another indication is the timing of the past events in this film.  It is stated the construction of the hotel started in 1907.  Historically, in 1907, that was when speculative banking on Wall Street caused an economic crash, which caused banks to panic and call for people like J.P. Morgan to avert an economic disaster.  Which was when an alteration to the monetary system was suggested, amidst high controversy.  At this point, money was on the Gold standard (hence The Gold Room), which is also why the bartender Lloyd tells Jack that "his credit is good" and that "your money is no good here."  Paper money printed by the Federal Reserve is meaningless and has no value in a society whose currency is backed by Gold rather than the Federal Reserve.  And the Federal Reserve became legally signed into law years later by then-president Woodrow Wilson.  And the significance of 1921?  That's when Woodrow Wilson's presidential term ended.  The party was about to change, and it was about to get more strange.
This is why I view this movie as a commentary on history and its effects on society and the present.  All the clues are there to indicate the film can be interpreted as such.  Which brings forth another meaning as to what shining is.  To shine is to see history, to look at events of the past, present, and future.  See into the past, to see how it affects the present, and what can be done in the present to get an intended future.  Thus those who can shine are an allegory for historians.  There are three people who are historians in this.  Danny, Dick, and Jack.  Danny is a boy who is being exposed to history at an early age, primarily the horrific aspects of it, which is having an affect on his psyche.  Dick Hallorann is a black cook who is well experienced with history, has a respect for it, and attempts to ease Danny into it by having him avoid the more terrible aspects by telling him to stay out of Room 237 (telling him there is nothing there, which is a lie); he also tells him that the images are not real, implying they won't cause any physical harm (which ends up not being the case).  Plus he is someone who grew up with his own history of prejudice, whether amidst the racial tensions of the 1960s (and earlier), or with the hotel itself (the length of his involvement with it is unknown, but it is long enough to know about the history of some of the rooms, maybe even all of them).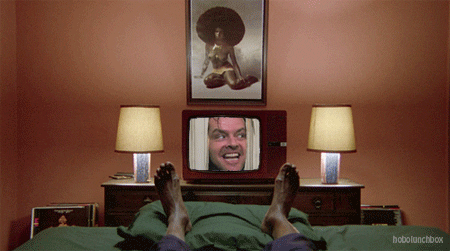 And then there's Jack himself.  Someone who isn't consciously aware of what the shining is (even though he passed it on genetically to Danny, and even unintentionally awakened Danny's ability to shine).  But because he is unaware of what it is, he is more easily influenced by it, especially once he gets to the hotel.  Because to be aware of history, to be aware of what you are seeing, what it is, what it means, is to be on guard with it's influence (such as knowing it's in the past rather than the present).  But Jack treats everything as if it's in the here and now, unable to distinguish the past from the present.  You could say he's being subliminally messaged, subliminally influenced by what he sees during his own shining moments.  This also includes a resurrection of racial prejudices from the past, which can be noted from Grady telling Jack about the "nigger."  The way Jack repeats the word back to him, like he's never said it before, maybe not even heard it before; rather confused about the term and it's usage.  One of the many things these ghosts and elitists are influencing him on.  And who knows how long it has been an influence on him even before he reaches the hotel.  It may have been a contributing factor to him acting somewhat cooky during the first scene of the movie.  Either way, it's definitely causing him to fly further off the deep end at an accelerated rate (they only stayed at the hotel for a little over a month before we see his spiral become obvious, and he goes completely insane one week later).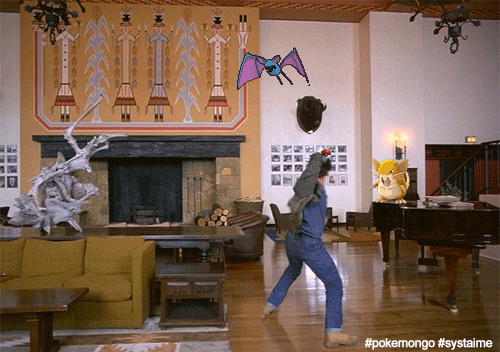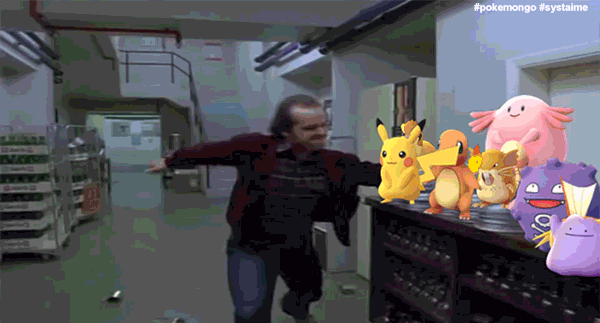 History can horrify, history can influence, history can teach.  The images they see, that we see, can do all of that.  They can bring out the best in us (Dick trying to help others with the information he gains through shining), they can bring out the worst in us (Jack), or they could be too much for some to handle (Danny, though in all fairness he does eventually start to handle it in his own way; he does break from his Tony takeover during the finale).  And the film can be taken as an allegory for those who don't teach history properly, learn history properly, guard themselves from the temptations of the depraved that are found in history, etc.  And the family came into the hotel with their own baggage of bad events, which they haven't completely moved past.  Or if they had, it was brought back to the forefront to split them apart.  The thing is, Jack already seemed interested in getting away from his family, of being in isolation, so I doubt they completely addressed, resolved, and moved past everything.  The signs are there that they are still affected negatively by their own past.  But there are signs that the historians (those that shine) who are able to see the past and the future (allegory for learning from the past to predict the future) can go about saving others from a dreaded fate. Danny has the means to do the same at some future point in time (he tried to do so in his own way by trying to communicate that there would be a murder in the bathroom where his mother ended up locking herself into), but currently isn't mature enough to get a solid handle on his powers and potential.  Dick, who is more experienced with such things, comes to the hotel to help the family from some plight after getting a vision about the room 237 ordeal, which ends up giving the mother and son the means to escape in the end (at a sad cost).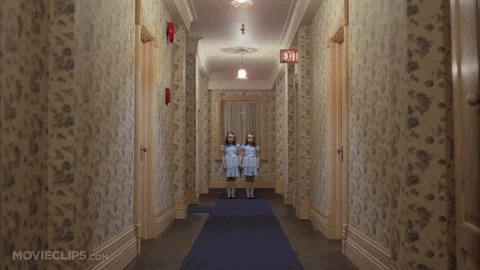 The most interesting thing, if one looks into this hard enough (and in all fairness, I learned about this detail from outside sources), Jack can be shown to be subliminally influenced by the hotel during the beginning of the film, outside of any shining activities.  When he can be seen reading a magazine.  And at this point, I'm going to be getting into a very disturbing theory some intelligent folks have come up with when they studied this film in-depth.
There is a magazine nearby for Jack to read while he waits at the hotel.  A magazine called PLAYGIRL, which I imagine is the equivalent of Playboy for women.  Strange that he should be reading that.  Then again, we're not exactly shown what the options are, what other magazines are lying around for hotel guests to read.  But what is particularly strange is that one of the chapters in the magazine is about parents sleeping with their children.  One film analyst named Rob Ager analyzes the idea that Jack was an abusive father who sexually molested Danny, and uses this magazine reference as evidence (one of many alleged pieces of evidence) to indicate this.

Currently, I'm hesitant to completely agree (though I will get into this in some amount of detail compared to Ager's study).  Ager is only focused on one aspect of this magazine (though Supermarket Sex Fantasy is highlighted in the bottom right), the Incest part.  He doesn't seem to consider the other details.  For instance, the cursive writing of "Party!" on the upper right side, referencing the party the ghosts want to have with a sacrifice in blood, the color red.  There's also "The Selling of […] David Soul," foreshadowing Jack selling his soul for alcohol (and thus selling himself to the hotel).  The "New 7-Day Wonder Diet," referring to most of the runtime taking place during a 7-day week, when Jack goes on a diet of a kind alright, some kind of "wonder" kind of diet (consuming shining and haunting influences provided courteously by the ghost guests of the hotel).  "Communicate in Bed," he has a difficult time sleeping due to the shining, and when he does manage to sleep he seems to get nightmares (his howling causes Wendy to rush to his aid and wake him up).  "Tax Dollars Give New Identities To Convicted Criminals," how the criminals who committed foul deeds in the hotel get reincarnated as new people who will do the process all over again, such as Jack killing his family with an axe all over again (subliminally, this hints at our tax dollars funding government officials who participate in things that happens at hotels like these).  Celebrity's favorite television commercials, encouraging consumers to buy products advertised by these big corporations who also have parties at places like the hotel (perhaps referencing Jack purchasing booze).  "How To Avoid A Dead-End Affair," (I'm assuming that last word is "affair"), Jack having a momentary affair with that ghost lady, who is dead.  Just about every headline on that magazine is incorporated into this film in one form or another, all of which involves Jack to an extent.
Now, since that all involves Jack to an extent, that would indicate he did molest his son at one point right?  Ager suggests Jack did this at some point between when he told Danny he loves him and that he would never do anything to hurt him, and the point when Jack is having that nightmare (Saturday to Monday, a two day time period), which he would say was about him chopping up his family.  He also suggests that the scene with Danny entering Room 237 was a dream, and is the same case when Jack enters the room.  In reality, either during the scene where Danny is on Jack's lap, or just prior to Jack having a bad dream (which Ager suggests was really Jack having a dream about him molesting Danny), that was when Jack forced Danny to give him fellatio.  I'm more likely to believe the latter, considering it's doubtful he'd be wandering around with a torn shirt and a bruised neck without his mother noticing.  The most convincing evidence I've seen to support this theory is Jack's reaction to seeing Danny come into the room in this state, and Wendy accusing him of doing this to Danny.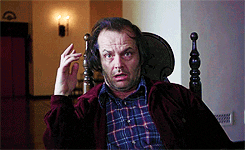 It is a baffling reaction unless taken in that context.  Plus Danny is wearing a shirt that suggests his mouth was forcefully penetrated with a phallic object.  The Apollo 11 shirt, which may also be a reference to the Greek God Apollo, who had a homosexual relationship with the son of a king.  Ah, but right there is an indication that this might not be a sign of Jack molesting Danny.  Because in that sense, Apollo would be a metaphor for the ghosts (Gods who don't belong in the human realm, though they are certainly capable of interacting with it).  In this case, a ghost wanting to interact with Danny on a sexual level (I told you these Greeks got sexually depraved).  The other indicator is early on in the film, after Danny has his vision of the hotel, and wakes up to the child psychiatrist.  And he has his pants removed with his legs bare.  Why is he like this exactly?  Did they find him this way, or were they removed at the behest of the mother or the psychiatrist?  Maybe Danny pissed/shit himself and that's why they had to remove the clothing?  Either way, it seems to support the idea of the ghosts wanting their way with Danny (if only on a visual thematic level), because there was no indication of Jack being involved in that whole ordeal early on in the film.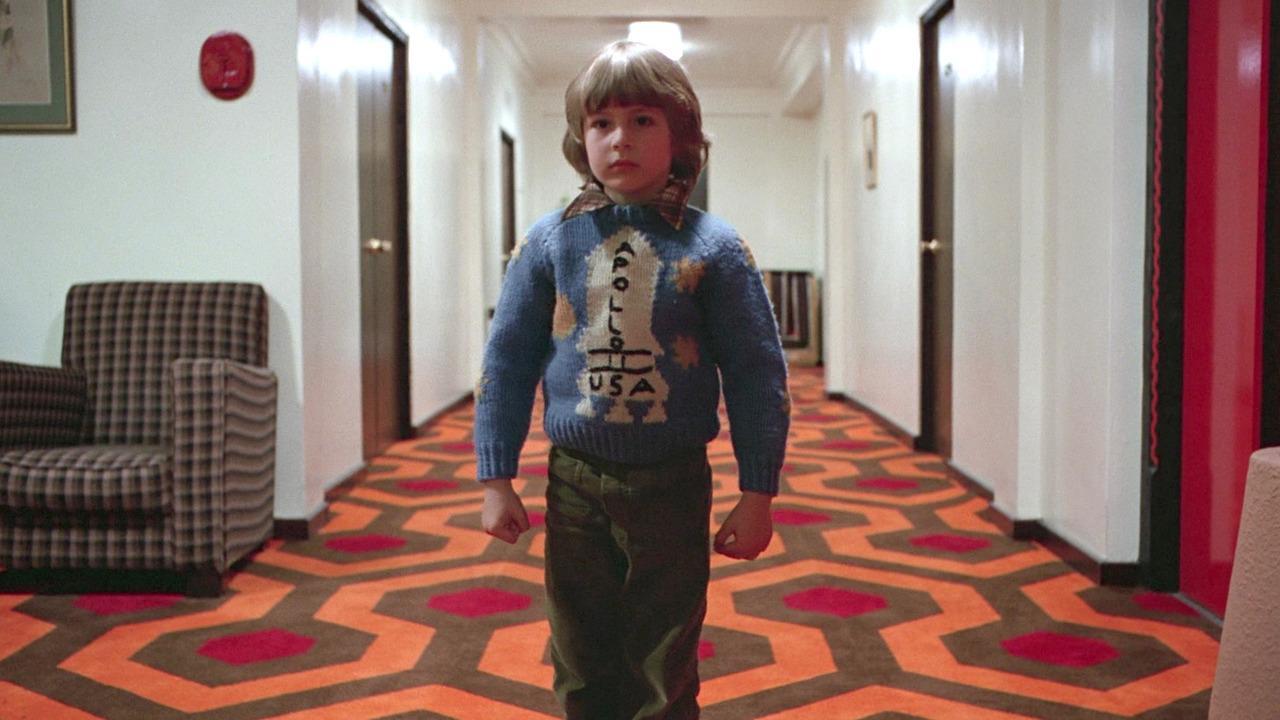 There are other holes in this theory.  For one thing, with that Playgirls magazine, the "Communicate in Bed" article isn't exactly something that pertains to Jack directly (unless we're to ask what his sex life is like with Wendy; but honestly, I can't picture them doing that at all, they have no romantic chemistry in this film, and not once is any element of eroticism suggested between the two).  It's something that pertains more to the ghosts invading Jack's mind, assaulting his mind while he sleeps.  Plus I also don't buy the whole dream sequence theory.  I don't buy dream sequences in this movie period.  It is already established that there is shining, and shining is something that would happen in place of any dream sequence.  And shining would explain Jack's experience in room 237 better than him just dreaming about going into the room.  Plus that also brings up this problem: If Danny didn't go into room 237, and if Jack didn't go into room 237, then why bother showing anything within it at all?  Seems like an awful lot of buildup for nothing, especially when Dick seems to have concerns about what is in that room.  The other problem is that this takes away from the presence of the ghosts themselves, and how they are capable of interacting with the physical realm.  It's already been established that they unlocked the pantry room Wendy locked Jack in, so is it too much too ask that they would also unlock room 237 for Danny (and Jack) to enter?  And there's the whole issue of Danny having a seizure with his shining experience that is so strong even Dick can feel it (I'm starting to think that first name of his was intentional for the sake of having conversations like these).  Which means Danny is either having that shining experience because of a dream his father is having, or because of a room his father his visiting where he is having his own shining experience.  I'm more willing to believe the latter, because this indicates that a shining experience can be shared between multiple people who have that gift.  Because if it's not the latter, then it's the former, which implies Danny can see into Jack's dreams, which opens up another can of worms with another theory about the movie that Danny is the one responsible for making these visions happen, and is thus the cause of Jack's shining experiences (a theory I don't fully buy into either).  And I'm not going to get into that here, other than to mention that the scene with the bear-dog man giving fellatio to an elitist could be interpreted as Danny projecting to his mother an image of the traumatizing experience he had with his father (as opposed to my interpretation that this represents one of the taboo sex acts these elitists do with animals, just as some ancient Greeks did in their time).
Ager also suggests that the "Choking" poster refers to Danny choking on Jack's… you know.  But that could just as easily refer to the ghost lady strangling Danny (they do express to Jack that they have it in for him).
And this begs the question.  If Jack didn't molest Danny, then what about all that symbolism, those awkward reactions, that magazine, and all that stuff?  The answer is rather simple (I hope).  The Playgirls magazine references stuff that not only subliminally influences Jack (in the past, present, and future), but also stuff that subliminally influences everyone.  And by everyone, that doesn't just include Wendy, that also includes us, the viewers.  Why else do you think Jack breaks the fourth wall on several occasions and looks at us viewers through the camera?  Because we are being given subliminal messages through this movie as well, including the idea that Jack is a child molester, when the evidence for it is circumstantial and not clear cut.  Granted, Jack is likely being subliminally messaged to do this to his son, but that doesn't take away from the theory that this idea is being planted into our heads so that we can think even lesser of him than we did before (which I'm sure not many thought was possible on a first time viewing of this film).  That magazine represents the corporate elite brainwashing the mainstream, so why not implement a bit of that brainwashing on the mainstream viewership in another way?  We know Jack is an irresponsible selfish crazed lunatic, but we don't know for sure what led him to fully fall into that state.  How much of it was the ghosts subliminally getting to him?  How much of it was his own fault?  How much of it was corporations like those who made the Playgirls magazine?  How much of it was booze?  How much of it was his family (and if it was his family, in what ways)?  It's not as if he started out this way, otherwise why would Wendy be with him in the first place?  You see what I mean about how it's not a bad thing to leave details to these characters unexplained so that we don't know for sure as to the actual state of them?  Yet some judge anyway, because that is safer than pondering the ultimate terror: the unknown.
On the other hand, there are many holes and contradictions in this film that tend to make any of these types of theories stand on somewhat shaky ground.  My theory (or theories) as to the state of things in the film, and the messages within it, likely have their own flaws as well.  Just as the hotel has its flaws.  I'm not talking about the past misdeeds that haunt the hotel, I'm talking about structural design and inconsistencies.  This hotel is not physically capable of existing in its current design.  People have tried recreating it by mapping it out based on what is shown in the movie, and they came up with contradictions and impossibilities.  Objects are subtly moved around between takes.  Sometimes doors don't open and close the way they should.  Even the damn characters seem to somehow move around between certain takes.  There are deliberate contradictions intended to fuck with the most analytical of viewers, and subliminally unsettle the rest.  It is layered enough to where even those who analyze it heavily will have differing opinions about to, and will never come to an agreement over its meaning.
After all, (((they))) can't have us working together and agreeing on things now can (((they)))?
It's no wonder then that there is an underlying dark sense of humor to this film.  Like Dick having those pictures of naked ladies in his room (so unexpected, considering his nice guy demeanor).  Or the fact the Jack Nicholson plays a character named Jack who orders a Jack Daniels from the bartender.  Or how silly Jack's facial expressions are, and how some of us can just sit back and laugh at how he acts towards Wendy during that scene where she has the bat and is backing away from him.  Because it's a world gone crazy, with crazy brainwashed people like Jack being schoolteachers (like Jack was, after he tried to move on from being a failed writer).  Brainwashed people who claim to have responsibilities when they act irresponsibly while others (like Wendy) carry the weight to try and keep things running.  A crazy place like America with elitists running the show just as the ghosts are running the hotel.  And each country has their own ghosts, their own skeletons in the closet, their own depraved history.  Then again, there's also the globalists who helped establish such institutions as the EU, UN, and Federal Reserve (each country has their own linked version of it), to drive things and influence people into doing things.  To corrupt people, just as the hotel (and others) corrupted the father, and thus the family unit.  Corrupting how others will look at the father figure until they've determined that this is normal, that fathers aren't ever to be trusted.  And there is nothing to do but try to run and escape from this maze, which grows larger by the day.  Soon the whole world will become this labyrinth of which no one can escape, where we will be stuck in here with the crazies, while the crazies in control get to look down on us wandering it and smile their demented smiles.  After all, how do we know for certain that Wendy and Danny actually escaped and got to a safe place?  All we see is them leaving the hotel on a snow mobile, which Wendy likely doesn't have much experience with, and we see them go into the dark unknown.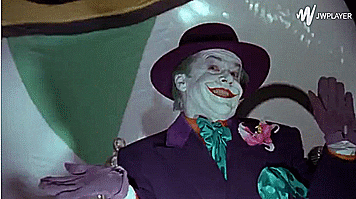 It's a world gone mad, and all we can do is sit back and laugh at it like Jack does.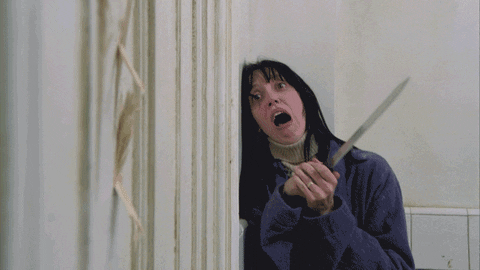 PS: For those who are interested, all that I've covered here is only scratching the surface of this film.  If you don't believe me, may I direct you to the Shone Report: