Introduction
Over the past couple weeks, my drive has slowed to a crawl.  I have no one but myself to blame, for the most part.  I have a bad habit of taking on too many projects at once, from television series (attempting to make a review for Naoki Urasawa's Monster, Babylon 5, Vietnam – A Television History, and perhaps a couple others), movie trilogies (mainly the Star Wars prequel trilogy so that I can re-address the newer Star Wars films), other various movies (thought about reviewing Harley Davidson and the Marlboro Man, Made in America, and Redline), developing a fan-made expansion for a board game, creating my own original (somewhat) board game, and of course revisiting my Nostalgia for the 90s post by making the February 1990 sequel, which I'm having a hard time doing because I find it difficult to gain the willpower to track down and watch all the films/shows/games/songs from that month of that year (but I am down to a single film at least).  I try to keep myself focused on one thing, but rarely succeed.  Guess that's the downside to having a bit of Attention Deficit Disorder.  So I usually try to finish these things in spurts.
But then comes situations that I know I'm going to want to address at some point, but try to avoid.  But then I just say, "Fuck it, I'm at my best when I spontaneously combust and go on spontaneous rants on something topical."  So what set me off this time?  The recent school shooting (at this point it doesn't really matter which one I'm referring to, consider it any of the shootings that involve school kids blowing away other school kids, and not in the sexual way [I don't care how insensitive that joke is at this point]).
This isn't going to be a single post.  This is going to be a series, where I not only review a film, but address how it's themes address this ongoing "crisis" (if it can even be called that).  Because the problem with youth isn't so simple that it can be condensed into just one topic.  And there isn't any single film that can adequately address all those topics (though that one movie Higher Learning sort of tried; it failed, but it tried).  When it comes to something like this, people tend to try to make it as simple as possible, believing that the problem is something so simple that only 1, maybe 2 things need to be changed and then everything will be all better.  They couldn't be more wrong.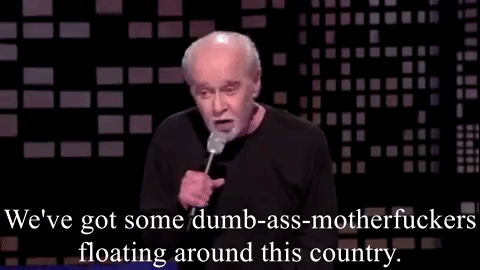 Suicide Club review
Rated: 3 / 5
Let me get this out of the way, I'm not against suicide.  I used to be, in the past, mainly because all we would here is how suicide is bad, people shouldn't kill themselves, we have more to live for, blah blah blah.  That's all true, and one must also consider how selfish of an act it is and what consequences it would entail to those close to them, mainly family members and friends (assuming they have any).  However, what if one doesn't have more to live for?  What if there is no one close to them who would be all that emotionally affected by their death?  What if they have no friends (or more importantly, what if they feel like they have no friends)?  Much of the downsides to suicide go away, and the only thing they would have to worry about is, "I really hope I don't fuck this up," or, "I really hope this is going to be quick and mostly painless."  Basically whatever it takes to make the pain go away, whether it's a physical pain from some disease or a physical injury; or mental pain from being bullied, from guilt over an action of the past, from thinking the future is too bleak, or from being alone and feeling isolated for too long.  All of those can start to look like very good reasons to off yourself regardless of what anyone else tells you.  Sure there are those who try to re-assure you that if you tough it out things will be alright in the end.  But what do they know?  They don't know the future.  They don't know everything.  They don't know if your life will improve or continue to go into the shitter.
On the other hand, much of it could be applied to groundless paranoia, subliminal messaging, peer pressure, and the people you hang around with.  While there are good reasons worth killing yourself over, sometimes people are coaxed into it by people who don't really give a shit about you.  Either way, good idea or bad idea, don't take it lightly.  There's no going back from something like that.  It's a one and done thing, unless you fuck it up somehow and then you may end up a vegetable or a more miserable person than ever before who becomes less independent and less capable of killing yourself, living your life in an endless hell.  So either way you need to do things proper and with some amount of responsibility.  You know, like with living life.
Which brings me to this movie, known in the U.S. as Suicide Club, known in Japan as Suicide Circle.  It begins with a bunch of school kids jumping onto the tracks of a subway and they all get run over by the train.  A very gruesome scene of mass suicide.  Boy do those janitors have their work cut out for them.