From the Greek tragedies of Euripides to the bawdy comedies of Shakespeare, both ancient and classical writers suffered no shame in telling a good story with the intention of proving a point or illustrating how they believed we ought to live in this world. Storytelling from its inception was expected to be more than entertainment.

Brian Godawa,

Hollywood Worldviews: Watching Films with Wisdom & Discernment

. InterVarsity Press. 2002. p.40
So a while back, I got into a debate where I made this outburst:
Fuck the people. "The people" are a bunch of dumb fucks who are so easily manipulated that a film doesn't even have to be in the same league as A Clockwork Orange to manipulate them. They don't need your advice for how to fix a movie on an ethical basis to make it worse. They already do that enough. That's why we've been getting such shitty films over the past decade that have done more than enough damage with their own fucking Pavlovian manipulation.

https://theanomaloushost.org/2021/05/04/a-clockwork-orange-debating-the-art-of-ultraviolence/
I think it's time I expand upon what I meant by that.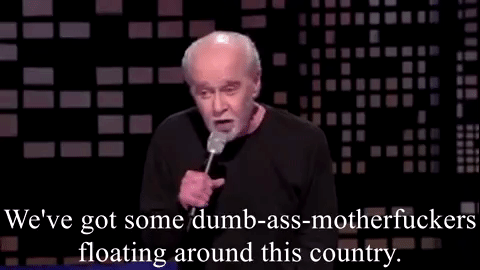 Many people are gullible. Unwary of, and susceptible to, brainwashing. Often as the result of being shown information from an environment (or an individual) they are not familiar with, and formulating a conclusion about said environment/individual based on that information. And the information is always biased, at least in this context. Thus the viewer is often encouraged from the creator of the information shown to arrive at a particular conclusion, because of not just the information given, but how it is framed within the context of the story.
I've already gone into the dangers of this when it comes to films (claiming to be) based on a true story. But then there's everything else. The fictional films. The mythical films. The type of films that are, on the surface, intended to be pure escapism that bear very little semblance to the world we currently live in, whether it's in some galaxy far far away, some alternate dimension, near future Earth, distant past Earth, some alien planet where no earthlings are at, etc. Regardless of what time period and setting a film is at, whether it's animated or live-action, it is guaranteed to have a lesson in it intended to influence the viewer in some fashion or another. Which is why anyone who says the famous line, "It's just a movie," is objectively wrong.
It's easier than you think to prove that movies are more than just movies. Because every movie, including documentaries, including artsy abstract (short) films that appear to have no meaning to most filmgoers, including porn, all have a lesson to be told with their story (even if it seems to be lacking a story). And that lesson is inherently intended (even if consciously unintentional by the filmmakers) to teach a lesson to the viewer, to guide them towards a certain outlook on life. Whether it's worthwhile to sit through whichever film to get the whole story and get the full brunt of the lesson it is teaching is another matter entirely that I won't be delving into (I'm not here to lecture on which pornographic films are shot the best, let alone which ones are lacking a money shot).
It's easy because all one has to do is go back to the oldest stories in existence. One can read a chapter from the Bible and get the impression it's clearly intended to not just tell a story, but use that story as a way to teach a lesson to the reader/listener in a manner a bit more subtle than just outright saying the lesson up front (as if you were in a church). The book of Genesis mentions that fault of man and how giving into temptation makes them a sinner forever burdened with the consequences of their sin. Mythical Greek and Roman tales also have their own stories which are clearly meant to contain lessons on how to live, such as the consequences of Zeus' infidelity. After all, the ancient tales of Greek gods have the gods represent amplified humanity rather than divinity in of itself. Even the paintings done in caves by cavemen or indians have their own stories told in their own way that accomplish the same objective on conveying a lesson. Let alone ancient Egypt hieroglyphics and whatnot.
It's not that stories have become less significant these days. It's that the medium they are being told through has changed (though nothing is stopping anyone from reading a book, listening in-person to an old man tell a portion of his life's story, or his own mythical tale he made up). Questions have been raised in the past as to whether or not art (film) influences or reflects society; to which the answer can be reached with another question: why not both? I've mentioned in the past that film can clearly influence society, and enough people today (such as Devon Stack of BlackPilled) point out the subliminal messages that can be found in film and how they are meant to negatively influence society (though personally I think he's too narrow-minded in his thinking to the point where he's too pessimistic for his own good, in spite of his valid points). Of course, there are films that are basically just a reflection of society (those labeled as modern topical films). But one thing to consider is that certain films are a reflection of a society the filmmakers/studios wish to see in existence, or that they believe is already in place and simply want to ensure everyone has conformed to it.
It's easier than ever to get a hold of these stories through the medium of film, and to another extent, video games. So easy in fact, that Brian Godawa has come up with a term for those "who consumes popular art too passively, without discrimination." A cultural glutton. The type of person who avoids analyzing movies beyond their entertainment value. The type of person who is more susceptible to the lesson being taught within the film than they would believe. One who watches films purely for amusement. It helps to realize the potential danger of this when considering the original meaning of "amusement" used to be "pleasurable diversion" in the 1690s. Diversion from what? Diversion from duty, from work, from various responsibilities. One such responsibility being what sort of values and worldviews are being imposed from the film itself.
If films are a form of amusement, much like an Amusement Park, then they are a diversion from other priorities. They are intended to get you while your guard is down, because "amusement" by it's very definition is about having fun while having your guard down. One of the ways we let our guard down when watching film is by suspending our disbelief. You know, like any of the Fast & Furious films from 5 and onwards (and that's just for the films in that franchise requiring a high level of suspension required to get enjoyment out of it), when it comes to the laws of physics among other things. Or from just about any Kaiju flick when it comes to the existence of the monster itself and its capabilities (let alone how humans react to it). Or that there is a galaxy far far away where something like Star Wars can happen.
An amusement that proclaims to answer questions about the world. Questions such as, "What is the world really like?" How am I to live my life in it? How can I truly be myself? [Godowa, p.26]" A film with a story that can spiritually inspire in one fashion or another.
But that's just letting your guard down for the science and/or in-movie laws that the viewer is supposed to go along with. There are other ways we let our guard down when wanting to be amused by a film. For instance, we would condemn a murderer who has killed numerous people primarily for personal gratification. Yet we are willing to root for someone like Dexter, or Hannibal, or Henry (Portrait of a Serial Killer) when a film or show makes them the sympathetic protagonist. Stealing is bad, but we are willing to root for the protagonists in films like Heat, The Bank Job, Inside Man, The Sting, Ocean's 11, or Matchstick Men. The mob is a criminal organization that deserves to be entirely locked up, but The Sopranos are so fun to be around that maybe they should be cut some slack (especially when you take a look at the world around them). Pedophilia is bad, but Indiana Jones is one of the most revered protagonist icons in film history (have fun linking those together if you don't know what I'm talking about).
In other words, we are willing to suspend our morals for the sake of getting behind one or more characters in film, for a time. So if we are willing to suspend our belief in science, and in ethics, what else are we willing to suspend during our time in being amused by film? Our politics? Our cultural values? Our friends? Our family? We find ourselves suspending more critical faculties for the sake of amusement than we would care to admit. Depending on the worldview/values of the film, depending on what we are making ourselves susceptible to, this could turn out to be a mistake. Because no film, and no story, exists neutrally as raw entertainment without reference to the cultural beliefs and values of those who created it, and participated in its creation. To deny that a film is more than just a film, to deny that it has a worldview/value to teach to the viewer, is to deny the influence its story has on the human psyche. It's to deny that the film's creator(s) have an intention of proving a point, or illustrating how they believe we ought to live in the world. This was the case when storytelling was first created, and it's still the case today, regardless of the medium.
The storytellers themselves have a responsibility. That responsibility being to teach how to live a life under any circumstance. Because every film without exception has this lesson, the bluntness of it just depends on how its told. As Godawa says, "This is a matter of degree, not of essence [p.41]."
One could attempt to isolate themselves completely from all of this and become what Godowa calls a cultural anorexia (shut oneself off completely from film, as much as humanly possible), but that's not the most practical solution. Besides, these worldviews and values film subtly espouses can be utilized in mediums outside of film. I'm not just talking about books, radio shows, and schools. I'm also talking about the other forms of visual medium. Whether it's a video game (The Last of Us part 2 certainly has something to say about things, as does Life is Strange, Disco Elysium, etc), a commercial, or even just a poster advertisement. But even assuming one does manage to pull that off (which is only possible if one lives in isolation), then what? They've completely cut themselves off, being able to contribute nothing for society at that point. That's something one should do as a temporary measure (like a vacation), rather than as a permanent solution. The most practical way to tackle this issue to to learn how to passively be on guard. How to passively recognize what worldview and/or value the film is trying to impose upon you, and thus how to simply go, "Nuh-uh," when you see/hear it. Though, of course, this depends on what values/worldviews you wish to abide by, in which case certain films may be just for you. Or alternatively, one could find a way to view the film in such a way to where it eventually adheres to their views (but don't push it, some people go to lengths so ludicrous it becomes laughable when doing that). Or you could just go the MST3K route and simply mock what film you're seeing, along with how much of a joke the values and worldviews within it are.
For me, films are like alcohol. They can be dangerous if indulged in too much, especially when you don't know your own limits, or the toxicity of the product being consumed. But if you drink responsibly, and watch responsibly, things usually work out. Being a responsible film consumer means being able to identify what values and worldviews the film is teaching to (or reinforcing for) the viewer. Learning to analyze films to an extent is a good start. You don't need to get a masters degree in film studies or anything like that, just taking one film and reading critical reviews (that actually have something significant to say about it) with opposing positions on it is usually a good enough way to begin if you're unsure how to proceed. Finding worthwhile (ie not just reviews that praise/condemn without giving a reason why, especially if they don't directly address a portion of the worldviews/values within the film) opposing critiques, well, that can be tricky, depending on which sources you utilize. Some websites are heavily biased in what positions they will allow critics to take on a certain film, because those who run the websites are those who have already fallen victim towards an ideology preached in certain films that promote the value of intolerance towards opposing ideals that have merit. Sometimes, even a rambling drunk can have something significant to say that is worth pondering. But as alcohol should only be consumed by those mature enough to still act mature when consuming it (and who are old enough to biologically handle it), so should various films only be viewed by those mature enough to handle them.
As for this blog post itself, yeah. It's got a view that's to be imposed on others. I'm hoping it's a good one. It better be a good one, I'm writing it. It's that you shouldn't just teach yourself to view films responsibly, but to teach others to do it as well. I won't go into what worldviews and values one should hold dear when considering which ones a film is preaching (I do that enough in my other posts), at least not in a heavy-handed manner. I'll just say that you should recognize that every film has an agenda. This isn't always a bad thing, as it depends on what the agenda is, and how malicious or sincere it is in nature. But know that a film is more than just a film. It has always been more than just a film, just as a story has always been more than just a story. It's been that way since the beginning of mankind, and it will remain that way until mankind ends. It's the job of society to maintain a culture that creates stories that uphold good moral values, as many stories that have stood the test of time have done for centuries. Because if society's culture regresses so far as to praise a film for taking a once revered iconic tale of the past to turning it upside down (ie subverting it without respect), then that's an indication of the film reflecting societal decay and cultural depravity.
23 Claiming to be wise, they became fools, 23 and exchanged the glory of the immortal God for images resembling mortal man and birds and animals and creeping things.

24 Therefore God gave them up in the lusts of their hearts to impurity, to the dishonoring of their bodies among themselves, 25 because they exchanged the truth about God for a lie and worshiped and served the creature rather than the Creator, who is blessed forever! Amen.

26 For this reason God gave them up to dishonorable passions. For their women exchanged natural relations for those that are contrary to nature; 27 and the men likewise gave up natural relations with women and were consumed with passion for one another, men committing shameless acts with men and receiving in themselves the due penalty for their error.

28 And since they did not see fit to acknowledge God, God gave them up to a debased mind to do what ought not to be done. 29 They were filled with all manner of unrighteousness, evil, covetousness, malice. They are full of envy, murder, strife, deceit, maliciousness. They are gossips, 30 slanderers, haters of God, insolent, haughty, boastful, inventors of evil, disobedient to parents, 31 foolish, faithless, heartless, ruthless. 32 Though they know God's righteous decree that those who practice such things deserve to die, they not only do them but give approval to those who practice them.

Romans 1: 23-32
Remember, not all stories are created equal. Some are better than others. Some are more worthy of your time than others. Not just because of how they are told (ie their quality), but also for what worldviews and values they are teaching. Best case scenario, you get a movie that's the best of both worlds (it has good values in it, and it's of high quality).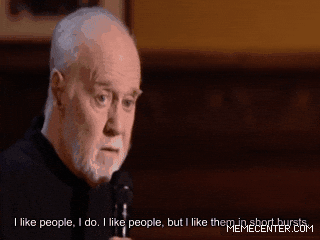 ---
PS: One other thing worth noting. A quote from the book worth acknowledging:
As viewers, we must be sensitive to our own weaknesses and negative propensities. One person's sense of exploitation may simply illustrate his own prudery, while another person's tolerance may actually be her own indulgence in besetting sin. So we must be careful to draw personal lines that we will not cross, based upon what particular things affect us negatively when we are exposed to them in movies.

[…]

Statements like "The sex and violence don't bother me" are not necessarily expressions of maturity. If a movie is exploitative with vice, it ought to bother the viewer, and if it doesn't, then the viewer is being deadened in his or her spirituality and humanity.

p.178
A way to check myself. The idea that film's may not necessarily influence the viewer to commit horrendous acts so much as it makes them passive towards them. How decades ago, one would hear about a murder in a nearby neighborhood, and be horrified at it, and wonder what could be done to prevent it. While as nowadays, one hears about a murder in a neighborhood, and he would just be, "Yeah, what else is new?" Becoming numb to horrendous acts in reality because the visual medium (games/film) made them numb to it. Because certain films that used to bother them in the past no longer do.
Sometimes I wonder if I've gone that far. And to an extent, yeah, I probably have. Because there's only so many times you get sex/violence thrown into your face through the computer/television screen before you become numb to it. And this isn't just an issue to be blamed upon film in general, but also on news stations. On the other hand, news aside, there's a part of me that knows what I'm seeing on film isn't real. That they're just make-up effects and acting to give an illusion that it's real (with varying degrees of success). There's also the consideration that a scene in a film is made precisely for the reason that it should disturb the viewer, otherwise it's not as effective as intended. So when I watch certain films, some scenes that should be disturbing don't bother me because, yeah, I have become a bit numb to that sort of thing (though it could be because I was dropped on my head and hit by a car in my early youth [no memory of the first, questionable memory recall of the second], so the head trauma may have something to do with that). However, I know I still have lines that I won't cross when it comes to a few things, so I know I'm not exactly a lost cause by this book's standards (and everyone should have standards, but be reasonable about them and the standards of others, who can probably handle things better than others; not everyone is created equal):
I Spit on Your Grave (both the original and remake) were both unpleasant viewing experiences I have no interest in revisiting or reviewing.
Various porn and hentai are a big no-no for me; especially if they involve tentacles. Though I actually kind of enjoy rape porn, primarily because the acting is hilarious. But if the acting is good, then forget it.
Trans-fag films; with very few exceptions (ex:

The Crying Game

,

Bound

), I tend to find them repulsive. I certainly still felt that way despite how much certain episodes of

The Sopranos

and

The Wire

tried to normalize them. Mission failure on their part when it comes to how they affected me.
Some may consider those low standards, but by God, I have them! Anyway, my point being, one should be capable of being disturbed by certain events in films, as they should in books, games, etc. Not just because they lose their impact if they aren't disturbing to the viewer/listener/reader, but because you don't want to become passive about it when it hits close to home in reality. After all, some stories are told with the intention of preparing the individual for what to do when something like that happens. Make sure you're being taught by the right stories, and mocking the others with the wrong lessons.