The Sci-Fi channel launches on September 24; among those on the station's advisory board were Gene Roddenberry and Isaac Asimov, both who passed away prior to the channel's launch. "Scared Silent" is 1st non news program to be seen on 3 networks simultaneously. (CBS, NBC & PBS), about child abuse hosted by Oprah. 9th MTV Video Music Awards: Howard Stern appears as Fartman. Mae Jemison is the 1st African American woman to go into space (aboard Endeavour STS-47). George Soros' Quantum Fund begins selling large amounts of pound sterling, labelled "the man who broke the Bank of England" when pound crashes out of the ERM next day. FCC votes to allow competition for local phone service. "Black Wednesday" UK government is forced to withdraw the pound sterling from the European Exchange Rate Mechanism after unable keep it above agreed lowest limit. House votes 280 to 128 to give FCC control of cable TV rates. NFL decides to suspend World League Football. 1st female to play in a NHL exhibition game (Manon Rheaume, goalie) for Tampa Bay Lightning – gives up 2 goals on 9 attempts in 1 period. Roseanne Barr Arnold gets a star on Hollywood's Walk of Fame. Mariel Hemmingway appears nude on TV show Civil Wars. Anthony Perkins dies from AIDS at 60.
---
Music
Honorable mentions:
Trisha Yearwood: Hearts in Armor
Brian Eno: Nerve Net
Swing Out Sister: Get in Touch with Yourself
Pop Will Eat Itself: The Looks or the Lifestyle?
Suzanne Vega: 99.9F°
Ugly Kid Joe: America's Least Wanted. Decent metal, with only a couple decent tracks.
Tom Waits: Bone Machine. While it's not my type of stuff, I'll admit it's damn interesting.
Ronnie Wood: Slide on This. Decent rock.
Screaming Trees: Sweet Oblivion. Decent grunge.
Garth Brooks: The Chase
Red House Painters: Down Colorful Hill. Decent slow-burn hard rock.
The Jayhawks: Hollywood Town Hall
Cannibal Corpse: Tomb of the Mutilated
Redman: Whut? Thee Album
The Prodigy: Experience
Newsboys: Not Ashamed
Chanté Moore: Precious
---
Ramones: Mondo Bizarro (1)
---
Sugar: Copper Blue (4)
It has its fans.
---
Roger Waters: Amused to Death (7)
Co-founder of Pink Floyd goes out to do something separate from the band. Something that's not as well known, but considered as significant, as The Wall, and Darkside of the Moon. Personally, I think it's too preachy, but it does have some fun grooves like in What God Wants, Part 1.
---
dada: Puzzle (8)
Mary Sunshine Rain won me over. The album is an overall pleasant listening experience.
---
Morphine: Good (8)
---
Blind Melon: Blind Melon (22)
The vocal rhythm to No Rain sounds sounds very familiar. Like some band ripped it off sometime down the road.
---
Bad Company: Here Comes Trouble (22)
Fun hard rock. Stranger Than Fiction is quite solid.
---
Extreme: III Sides to Every Story (22)
Hey look, the guys who made that album titled Pornograffitti. I think they've improved since then.
---
Peter Gabriel: Us (28)
Songs from this album would later be utilized next year for demonstrating multimedia software, Xplora1: Peter Gabriel's Secret World. Normally not my kind of music, but this is so soothing that I can't help but enjoy it.
---
Stone Temple Pilots: Core (29)
I never thought of this band as grunge, but apparently that's how they're classified. Anyway, definitely one of the definitive 90s bands, and one of the best album debuts ever. Of course Sex Type Thing is the standout track, but Creep comes a very close second. This was almost album of the month, but…
---
Alice in Chains: Dirt (29)
If anything grunge-related could come out to top Stone Temple Pilots this month, it would be Alice in Chains, with an album that somehow managed to top their previous one. Them Bones is an obvious standout, so is Rooster, and Angry Chair, and Would?. So many iconic tracks, each of which received considerable radio time. Album of the month.
---
Compton's Most Wanted: Music to Driveby (29)
There's your damn noteworthy rap album for the month. Hood Took Me Under.
---
Manowar: The Triumph of Steel (29?)
If nothing else, this heavy metal album is worth mentioning for the track Achilles, Agony and Ecstasy in Eight Parts, which runs at an absolutely insane 28 minutes. That's gotta be a record for longest heavy metal track ever done. There might be some track in some album out there that beats this out for length, but I would have doubts on it beating it in terms of quality. What a way for the heavy metal genre to show it was still around to kick some teeth in.
---
Gary Numan: Machine and Soul (?)
Groovy.
---
---
---
Movies
Honorable mentions:
Bob Roberts. It may be accurate satire, but there's 2 problems with it. It's mockumentary style is rather dull. It's one-sided with the political side it's satirizing (take a guess which side it glamorizes more).
Hellraiser III: Hell on Earth. This film disgraced Pinhead far more than anything the haters of Hellraiser 2 proclaim that movie did. It made him into a typical slasher villain caricature. As for the film itself, it's just mediocre crap, with some decent stuff in it here and there (the opening was interesting, and the finale delivered on explosions and ridiculous fun).
Captain Ron. Some like it, but to me it's a subpar comedy.
Husbands and Wives. Yeah yeah, another Woody Allen flick. He may have tried a different style with this, and went for a more depressing atmosphere, but it did anything but make me enjoy this.
School Ties. This movie is complete bullshit. Primarily because of this stupid idea of this Jew (Brendan Frasier playing one who is physically and morally superior to everyone in every way) being oppressed in 1950s America at a university.
Singles. I tried getting into this, and I just couldn't do it. Drama featuring multiple characters with multiple intertwining stories. Yeah, one of those types of films, that doesn't work for me most of the time. But hey, if you want a drama-romance film done in that style…
Sarafina! The music sucks as bad as its biased history.
---
Blade Runner: Director's Cut (11)
Now normally I wouldn't cover re-releases of films. But this is an exception, because the director's cut of Blade Runner made it into the masterpiece it's known as today. Superior to the Theatrical Cut in every way. On a more personal note, I do believe it did some things better than the Final Cut did, but the Final Cut also offered up some minor improvements here and there.
---
Sneakers (11)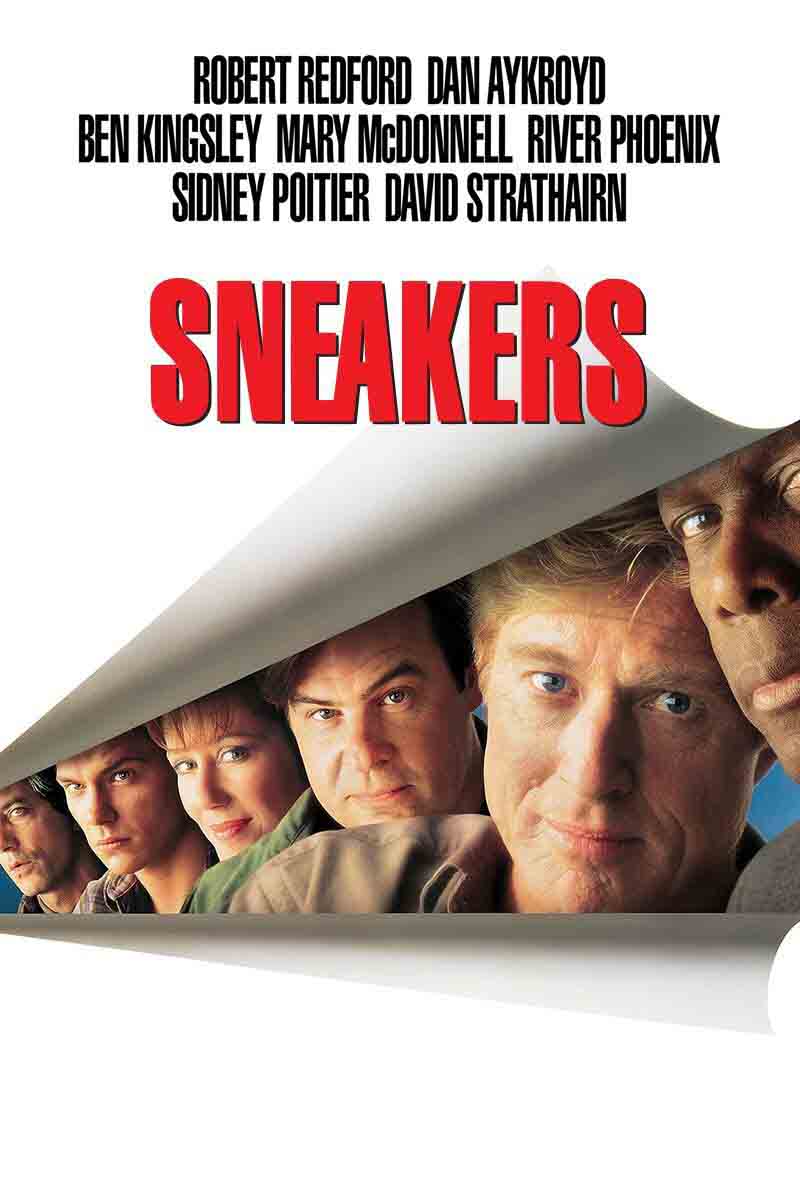 I mean, this film just didn't seem all that special to me, yet it's a cult favorite for some. Just seems like a typical B heist movie to me.
---
Where the Day Takes You (11)
This film attempts to portray itself as one of those gritty indie-like movies that aims for realism. And for the first 30 minutes or so, it works. But then the facade fades away as it becomes clear this is just a mainstream Hollywood film pretending to be one of those gritty down-to-Earth flicks about kids living on the street. The film isn't all that bad, even if I found the way the finale played out to be complete bullshit. You may find it a worthwhile watch. Plus that opening remix of Stop Children What's That Sound? is pretty good.
---

Wind (11)
The best yacht-racing movie ever made. Some competition it's got. In all seriousness, the yacht-racing sequences are pretty good, and showcase the physical demands (and dangers) the sport has. But just about everything outside of those sequences is just bland.
---
South Central (18)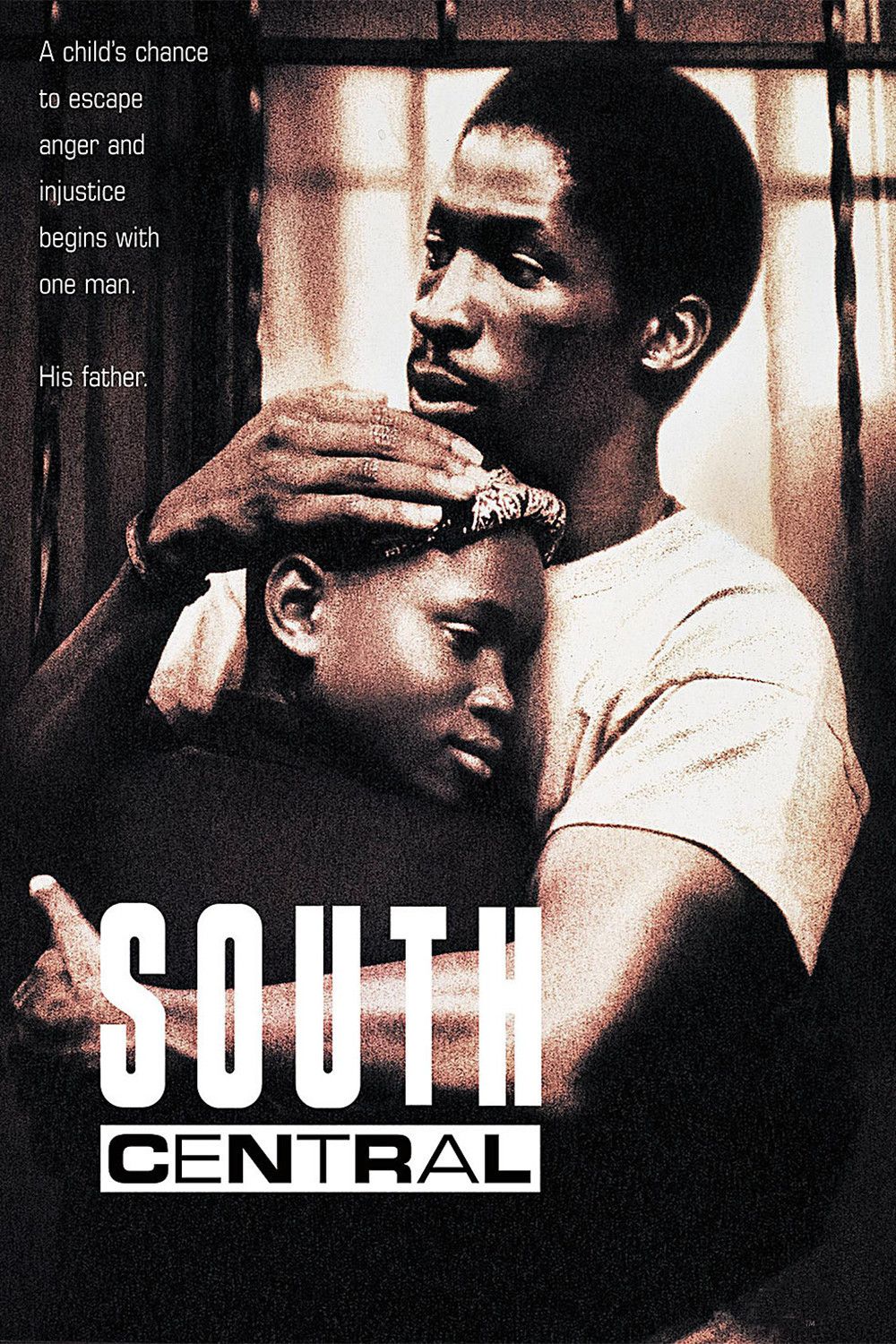 One of those films considered to be one of the definitive major black gangster flicks (that are anti-gangster) alongside Boyz n' the Hood, Juice, and Menace II Society, so that they could all be utilized in the title of the parody film Don't Be a Menace in South Central While Drinking Your Juice in the Hood (a film that I didn't care for). It's alright. A little overdramatic at the end. If nothing else, I liked it more than Boyz n' the Hood. And if I'm being honest, I think American History X took inspiration from this film. Just the description of a dad getting out of prison (after being reformed by the muslim brotherhood) and trying to reform his son who is a criminal-in-the-making, should sound familiar (just replace the dad with an older brother, and the muslim brotherhood with some black guy who just so happens to be nice, and there you go). Amazingly enough, this film also points out that one of the reasons kids can turn into criminal assholes is by being raised without a father, and that's a cycle that needs to be broken (ie every child needs a father).
---

Mr. Saturday Night (25)
This is less a comedy and more a drama about a Jewish stand-up comedian who gets too offensive and angry for his own good, and burns many bridges throughout his life, and winds up mostly bitter near the end of it. But there are moments of (near) redemption. It's a decent movie.
---
Innocent Blood (25)
Now this is a fun hidden gem of a vampire film. About this lady vampire killing off mobsters, and this cop that gets involved when one mobster becomes a vampire himself. It injects a surprising amount of well-timed comedy moments into what otherwise could've been a dead-serious film, and is all the better for it.
---
The Last of the Mohicans (25)
Film of the month. As tempting as it is to give that honor to Blade Runner, I'm taking into consideration the re-release factor. They say Michael Mann's masterpiece is Heat. I say this film is better. Review here.
---
---
---
Games
Honorable mentions:
Roger Clemens' MVP Baseball (Game Boy)
The Simpsons: Bart vs. The Juggernauts (Game Boy)
The Aquatic Games starring James Pond and The Aquabats (Sega Genesis, SNES)
Greendog: The Beached Surfer Dude! (Sega Genesis)
The Legend of Galahad (Sega Genesis)
R.B.I. Baseball 4 (Sega Genesis)
Super High Impact (Sega Genesis)
Super Bowling (SNES)
F1 ROC: Race of Champions (SNES)
DinoCity (SNES)
Dungeons & Dragons: Order of the Griffon (Turbografx)
Titus the Fox: To Marrakech and Back (PC, Amiga)
---
Bucky O'Hare (September; Arcade)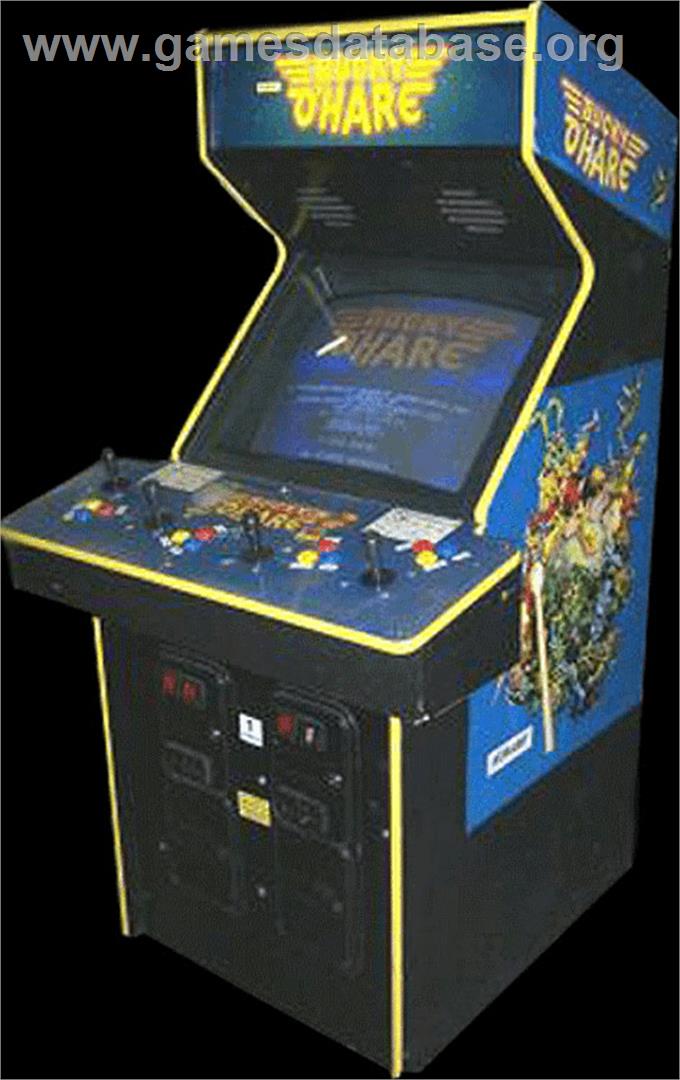 Really wish this franchise got bigger than it did with the tv show, the comics, the NES game, and this arcade game. Because, honestly, all of the above were a cut above the average back then, yet somehow that still wasn't enough.
---
Lethal Enforcers (September; Arcade)
Your standard 90s light gun shooter.
---
Art of Fighting (24; Arcade, Neo Geo (December), Genesis [1994], SNES [December 1993])
A classic, and the start of a game trilogy.
---
Adventure Island 3 (September; NES)
The classic NES franchise gets another entry.
---
Contra Force (September; NES)
Don't get too hyped about this, as this is the black sheep of the Contra franchise, to the point where it's not really considered a Contra game except in name only. Some like it, some say it's underrated, but it's not as good as the ones that came before it, or the ones that came after it on the SNES and Genesis.
---
Bionic Commando (September 19; Game Boy)
Basically a remake of the classic NES title, but with a more sci-fi theme, and a different story. It's actually pretty good, and stands up their alongside the NES version (itself inspired from the original arcade game).
---
Tecmo Cup Soccer Game (September; NES)
Well, this certainly isn't like any other Soccer game I've seen before. Very interesting.
---
Ninja Taro (September; Game Boy)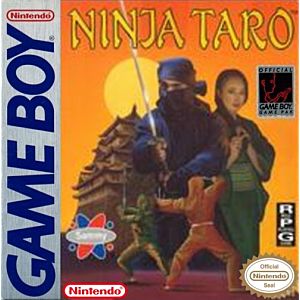 A little slow with the movement, especially for a ninja game, but not bad overall.
---
Death Duel (September; Sega Genesis)
Interesting. Sort of like Punch Out, but with a more RPG feel to it, and more to think about (don't run out of ammo). Might be too difficult, as it's complex in addition to being difficult. But you do get to shoot off limbs.
---
Gemfire (September; Sega Genesis, SNES [December], PC)
Not a classic, a bit flawed, but not bad.
---
Ayrton Senna's Super Monaco GP II (September; Sega Genesis, Game Gear)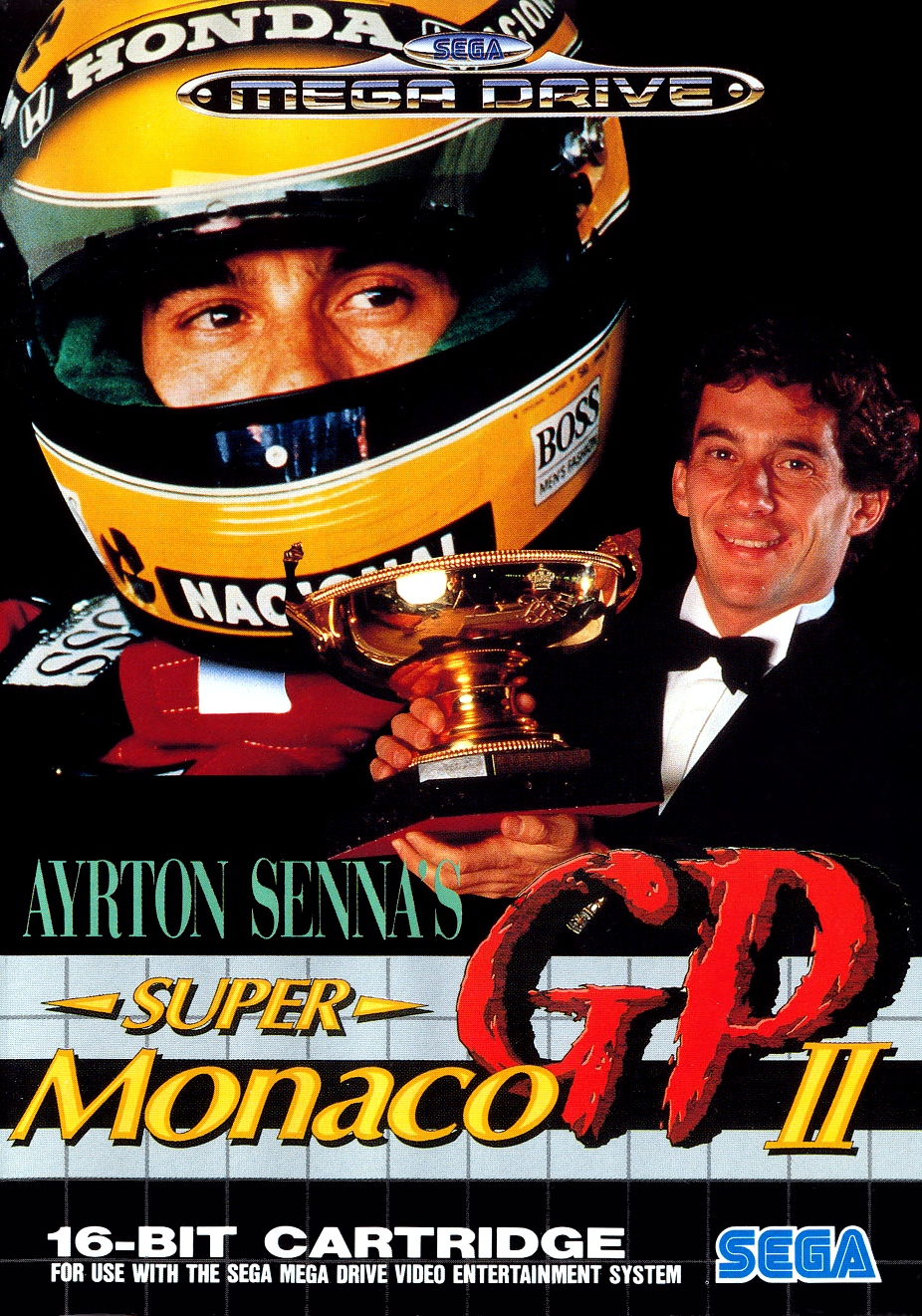 Pretty much the same as the first game, though some say it's better. But Jesus aged Christ, those sound effects can really grate on the ears.
---
The Humans (September; Sega Genesis, Game Boy [December])
It's like a combination of Lemmings and The Lost Vikings.
---
Todd's Adventures in Slime World (September; Sega Genesis, Atari Lynx)
---
Batman Returns (September; Game Gear, Atari Lynx)
---
Super Mario Kart (September 1; SNES)
Iconic. It may not have aged too well, considering the Mario Kart games that came afterwards, not to mention F-Zero. But it's still a good enough stand out to be game of the month.
---
Axelay (September 14; SNES)
Surprisingly good shooter for the SNES, which isn't victim to the slowdown issues that normally plague games of this genre. The changing perspective makes this quite interesting, among other aspects to this. One of the more unique style shooters out there.
---
New Adventure Island (September; Turbografx)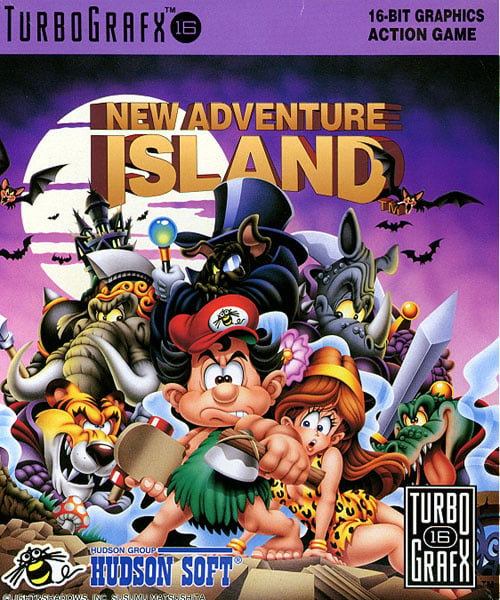 Well now, looks like the Turbografx got its own version of this once exclusive Nintendo franchise.
---
Soldier Blade (September; Turbografx)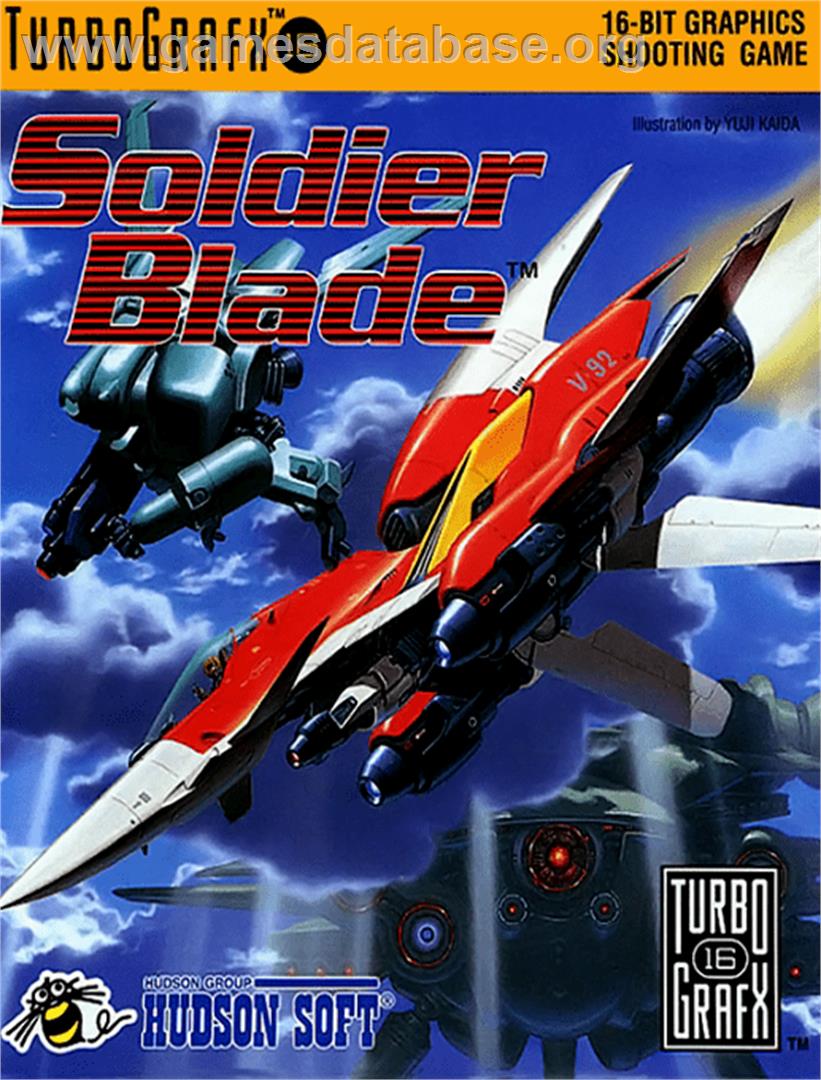 The last entry in this franchise, that also started on NES before coming to Turbografx-16.
---
PowerMonger (September 7, 1992; PC, Amiga [1990], Sega Genesis [1993], Sega CD [1994])
Hidden gem of a game, though it will only appeal to a niche group. Considered the godfather of RTS games, before Dune II and Warcraft came out. The best way to play this is on the Amiga, though the PC version isn't bad either.
---
King's Quest VI: Heir Today, Gone Tomorrow (September 30; PC)
Some consider this to be the best in the King's Quest series.
---
The Lost Files of Sherlock Holmes: The Case of the Serrated Scalpel (?; PC)
---
---
---
Shows
Honorable mentions:
Fievel's American Tails (CBS)
Name Your Adventure (NBC)
Hearts Afire (CBS)
Rush Limbaugh: The Television Show (Syndication)
The Whoopi Goldberg Show (Syndication)
Renegade (Syndication)
The Edge (Fox)
Here and Now (NBC)
---
Batman: The Animated Series (5; Fox Kids)
If there was any other adaptation that was as big at influencing the cultural zeitgeist regarding the caped crusader outside of the 1989 Tim Burton film, it would be this animated series. The show that revamped Mr. Freeze in the best way possible, the show that created Harley Quinn, the show that let Mark Hammill be the voice of the Joker, and Kevin Conroy the voice of Batman. There's not enough I could say about it here to allow you to fathom how significant this show was not just for what it did for Batman as a cultural icon, but as a fantastic show in general. It may have faltered in quality during the later episodes, but it has stood the test of time. Show of the month.
---
Goof Troop (5; The Disney Channel)
That opening is so nostalgic for me. Yeah. Anyway, this show led to the creation of A Goofy Movie, which would then lead to An Extremely Goofy Movie. Anyway, I don't care if it's because I have nostalgia goggles on, I like this show.
---
Lamb Chop's Play Along (10; PBS)
The fuck is this? Something I believe I mostly bypassed when I was younger. I vaguely recall a little of this show, watching some of it today. And, honestly, this isn't something I'd ever really want to revisit. Just know this existed. These hand puppets always put me off with how they moved their mouths. Regardless, this show lasted a good while, so it had some popularity to contribute to its longevity. But make no mistake, this is a show aimed at really young tikes.
---
Likely Suspects (11; Fox)
Now normally I would forget about a show like this, considering it didn't last long, and seemed like just another detective show. Except it's not just another detective show. It is an intentional 4th-wall breaking show, where you, the viewer, are addressed consistently, and expected to go along with things and help put together the case yourself. Sort of like Ghostwriter before that came out (next month), but more direct in addressing the viewer. These days, they'd just make a video game out of this. I mean, I have to give them points for trying out something like this.
---
The Little Mermaid (11; The Disney Channel)
Ah, the start of the Disney animated shows based on their renaissance films. I watched a little bit of this, but was more of an Aladdin person (when that came out), and Timon & Pumba (which I suspect won't age well). Anyway, this is ok for what it is.
---
Eek! The Cat (11; Fox Kids)
I really didn't get to watch this as much as I wanted to. And it lasted for a respectable length of time too, for an animated series.
---
Wild West C.O.W.-Boys of Moo Mesa (12; ABC)
Clearly made for the sake of merchandising, as if the arcade game (that's a rip-off of Sunset Riders) wasn't enough to give that away. Regardless, I can't help but enjoy this. It's so fun.
---
California Dreams (12; NBC)
Basically the successor to Saved By the Bell. Which is convenient because this is the year Saved by the Bell ended. Whether it's better or worse, that's in the eye of the beholder. Personally not for me, but it was popular (though I don't believe it ever reached the same heights of popularity as Saved by the Bell).
---
Flying Blind (13; Fox)
Whew… man… This chick in this show is smokin'. A show with an intro and femme fatale like that, with this level of friskiness, could only have lasted one season. Guess they opted to go with Dharma & Greg instead, some years later.
---
King Arthur and the Knights of Justice (13; Syndication)
This has one of the most kickass intros ever, just because of that rockin metal music. As cheesy as it is awesome. With an ongoing storyline that progressed through the episodes. King Arthur and his knights are in trouble, so Merlin brings football players from the 1980s to help save the kingdom. If that's not an awesome plot that screams 80s/90s, I don't know what is. This is one of the greatest things I've ever seen in my life. So of course they cancel it after 2 seasons before the story can be resolved. Goddamnit! Thankfully, the SNES videogame that came out later would actually provide an ending for the show.
If it wasn't for Batman the Animated Series, or Beakman, I would unquestionably make this show of the month. There's so much awesome 90s cheesiness packed into this thing, the networks just couldn't handle it.
---
The Addams Family (14; ABC)
One of those underappreciated animated classics alongside the Beetlejuice series.
---
ComicView (14; BET)
One of those stand-up comic shows similar to Def Jam. Started out great, but turned poor with the quality of humor in the later years.
---
American Justice (15; A&E)
Documentary series, that's rather informative in a more straightforward matter-of-fact way that's refreshing in this day and age.
---
The Hat Squad (16; CBS)
Interesting. Sort of an Untouchables-like show, except more modern times (by 90s standards). Made better than your average crime show from that time (more solid than I was expecting). Another one that I'm surprised only lasted one season.
---
Beakman's World (16; TLC, Syndication, CBS)
One of the definitive 90s kids shows, aimed primarily at educating, with science! This beat Bill Nye The Science Guy to the punch. And this might be blasphemous to say, but I think Beakman was better. This is also a show that's a contender for show of the month (but gets beat by Batman).
---
Bob (18; CBS)
That intro certainly brings back memories. That's the only thing I remembered about it from way back when. This show is favorably remembered, and many argue about how the show was "murdered." Personally, I never really got into it, but I can't deny the rabid fans it has, despite how short-lived and plain it seems.
---
Picket Fences (18; CBS)
This ran a while, and was liked. But man, the liberalism is layered on thick with this one; as is the case with a respectable portion of films/shows that came out this month (let alone this year). Probably because this was an election year between Bush Sr. and Bill Clinton (liberals had a good hold of the media even back then; they were just a bit more subtle with it, but this was the month where the cover really slipped).
---
The Amazing Live Sea Monkeys (19; CBS)
What the fuck?
---
Nickelodeon Guts (19; Nickelodeon)
Started out good, then just became ok later on. Kids sports show that only Nickelodeon can do.
---
Hangin' with Mr. Cooper (22; ABC)
---
Mad About You (23; NBC)
Ah jeez. I've known about this show primarily by name (one of the more popular and well-known 90s sitcoms), but never watched it. From what I've seen of it, it's not bad.
---
Dog City (26; Fox Kids)
Apparently a sequel to a live action Jim Henson puppet film that was only 1 hour long. A mixture of live action puppetry and animation (like that cat show earlier this year).
---
Edit (8-1-2021): Added Bionic Commando to Games.
Edit (8-11-2021): Added The Lost Files of Sherlock Holmes: The Case of the Serrated Scalpel to Games.
Edit (8-26-2021): Added The Humans to Games.
Edit (1-2-2022): Added PowerMonger to Games.
Edit (2-6-2022): Added note about Sci-Fi channel broadcasting this month.
Edit (5-15-2022): Added Lethal Enforcers to Games.
Edit (12-11-2022): Added Art of Fighting to Games.