It's true that there are many, many movies that are "just movies," entertaining enough but with little weight behind them. And there are many movies that are nothing more than complete wastes of time and space. But the ones that really grip people's imaginations, the ones that inspire passionate discussions and debates, the ones that are outright adored by people from all over the world and from every conceivable background…these speak to something much deeper. They're not "just movies." — Silentology
Introduction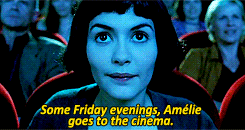 "Dude, chill out, it's just a movie."  "Don't take it so seriously.  It's just a movie."  "It's no big deal, it's just a movie."  "It doesn't mean anything, it's just a movie."
When I hear lines like that, half the time I wanna smash these people into the cement and curb-stomp them into oblivion.  The other half of the time, I'm thinking, "Yeah, they're probably right, it's no big deal, no need to get worked up over something like this."  And to be honest, I believe either response can be appropriate depending on the context (I exaggerated on the curb-stomp part for those who can't tell when I am or am not being serious, but punching them is ok, especially if they're women).  Because when someone says, "It's just a movie," that's like saying, "It's only a book," or, "It's only a game."  Or to bring up the point more bluntly, that's like saying to someone who's read/watched William Shakespeare's Hamlet, "Why are you analyzing Hamlet?  Dude, it's just Shakespeare."  To which many literary critics would respond as articulately as possible, "Fuck you you tasteless twat!"  You mine as well as say the works of Homer, Aristotle, Mark Twain, Orson Welles, among others, don't really amount to anything significant.
But here's the thing.  For some people it does mean something.  Sometimes it's more than that for a lot of people.  All of the above (movies/games/books) acts as a form of entertainment, and/or escapism, and/or education.  And often, one partakes in this entertainment with others, friends and family.  Hell, sometimes they partake in it with complete strangers.  If you sit on the bleachers of a sports event, or in the middle of a crowded movie theater, or walk around at a Con, how many around you tend to be people you know?  How many are strangers?  People you don't know, people you may not want to hang around with under other circumstances, and yet here they all are for a common purpose, to be entertained by something you would find entertaining.  It's an experience.  An experience where you forget about the problems in the world, escape into the world the film portrays, and maybe even discuss the events in the film after the show is over with those strangers.
"Wasn't that scene awesome?"  "Oh, that guy had it coming."  "What do you think this means?"  "Where do you think things will go from there?"
If you're not careful, you may become a nerd.
So when someone says, "It's just a movie," they mean it shouldn't be taken (that) seriously.  And why shouldn't it be taken seriously?  Well, I'll bring up each and every argument made towards that statement, and put them through the meat grinder.
Argument #1: It's just entertainment.  Analyze it too much, and you'll take the fun out of it.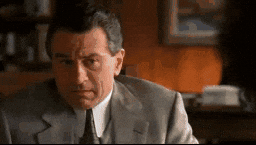 This argument is directed towards two areas: at the individual who analyzes the film, and at those who read/listen to the analyst.  For the former, the risk is that the individual will ruin the film for his/herself.  For the latter, it's that the individual will ruin the film for others (for purposes of this writing, let's assume there are no spoilers revealed because everyone has seen the movie).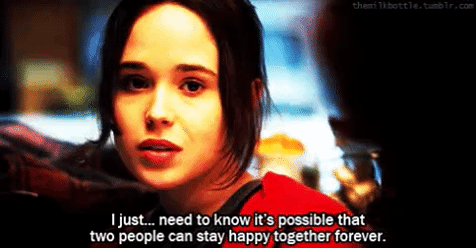 In regards to the former, this depends on the individual.  Honestly, analyzing a film can be like analyzing comedy, determine how/why a joke is funny and what philosophical/psychological links that are involved with making someone laugh.  Honestly, I was scared just dipping into such subject matter in my Philosophy 101 course.  I don't want to analyze comedy because that does risk me being analytical about all comedy and focusing and the how and why I should consider it funny, and how/why other people are finding it funny.  Thus I could end up spending my time thinking about it critically rather than just having fun with it.  Thus one could have films like It's A Mad Mad Mad Mad World lose their enjoyment if they ponder stuff like why it's considered funny to have this idiot set off explosions in a basement that he and his wife are locked in, rather than laughing at the absurdity of the moment.  Or even slasher films, where someone gets killed in an over-the-top manner which delights audiences (most likely because they couldn't wait to see this dumb sack of shit character get wasted by the disfigured fuck wearing a mask).  Or a John Woo shoot-em-up flick from the 80s or 90s.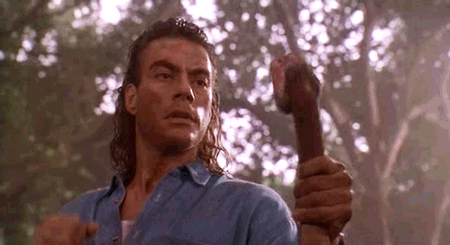 It's like Bruce Lee said, "Don't think!  Feel! It's like a finger pointing away to the moon.  Do not concentrate on the finger or you will miss all of the heavenly glory!"  So one should be sure to have fun with a film first and fore-most.
Ah, but then there comes the other side of the coin.  After all, being analytical allows one to pick up on the messages/lessons meanings within the film, stuff that can affect one's life for the better (or at least one would hope).  For instance, the Bruce Lee quote mentioned above.  It's a good life lesson is it not?  Yet how would one appreciate it if they weren't at least somewhat analytical about the movie?  And at the same time, it's a line that encourages one to not be so analytical to the point where they would miss out on the "heavenly glory."  Thus through analysis, one learns they shouldn't overdo analysis.  The level of fun one can have with a movie can increase when they become analytical about it.  Take the reviews I made for The Dark Crystal and Ghost in the Shell for example.  The Dark Crystal is a film I have always enjoyed on a surface level ever since I was a child, giving no thought as to the in-depth meanings one can find in the film if one reads into it.  And yet when I did read into it when I got older, it only enhanced the experience, and putting my thoughts on the subject online has encouraged others to check the movie out, if not give it a second look to more fully appreciate it.  Ghost in the Shell, on the other hand, was a film I didn't care for too much on a first watch, but then later regarded it as a masterpiece when I did read into it, analyze it, and find all these meanings within it.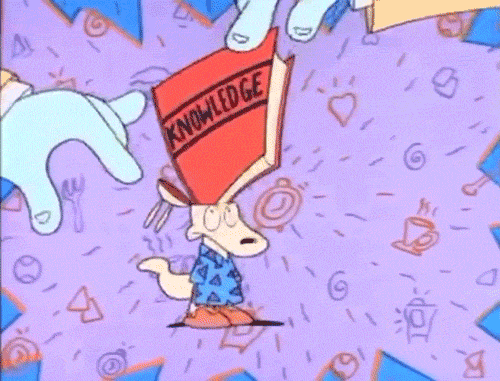 But of course it is possible to have one's enjoyment of a film lowered the more they do read into it.  Lately the focus of that has been The Last Jedi, but that's a tale for another time.  There is an anime film called Origin: Spirits of the Past, which I initially enjoyed upon a first watch, partly because I didn't know what to expect, and was happy to let the film surprise me.  But after an initial watch, the re-watch-ability of a movie often tends to rely on finding depth to it by reading into it (with the possible exception of action films where you just want to rewatch sequences of bullets flying, of explosions, of people/things beating the hell out of each other, etc.).  In the case of Origins, it just came off as just another, "Rainforests are to be respected, stop fucking them up for the sake of technology, m'kay?  Or else mother nature will fight back, m'kay?"  Plus one could notice things they missed before, which could make a film worse for them just as easily as it could make it better, it just depends.
In the end, the argument, "Your analyzing will kill the pleasure to be had," is bullshit because analyzing a film can enhance the viewing experience.  And if it does the opposite, then maybe the film wasn't as good as you first thought.  After all, there are plenty of other films out there to experience that you will find to be great.  Besides, it's the truly great films that stand the test of time precisely because film critics analyze it and find it to be worthwhile then and now.  It's how films like The Searchers are remembered, how Star Trek is remembered, the original Star Wars trilogy, The Godfather, etc.  They're not remembered just because some people watched it and thought, "That was nice," before moving on with their lives.  Hell no.  They're remembered because they impacted lives in some way.  Because there was something to be had along with the entertainment.  The analysis can give you insight into your life.  And it can allow you to respond more fully to all that a film (and those who created it) has to offer.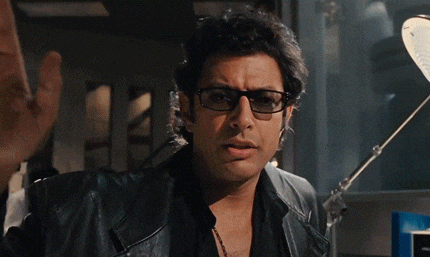 Which brings me to the whole "You'll ruin the film for others," argument.  Anyone who makes that argument is a candy-ass.  Mamby-pamby whiny overaged-tit-sucking vermin who have no sense of pride, of independence, or of having their own opinion they're willing to defend.
"I liked the film."

"Well I thought it sucked!"

"Great, now the film sucks and my life sucks!  Boo-fuckity-hoo!"
You mean to tell me that you've seen a film that you enjoyed greatly, then read some schmuk's review online where they give a compelling argument as to why the film isn't great and why they didn't enjoy it, and you bitch about it because this convinced you that the film is worse than you thought and therefore can't enjoy it as much as you used to?  If that happens, either the reviewer was making some really good points, or you're too flaky for your own good.  I mean, for crying out loud, you act like every movie you saw as a kid you enjoy just as much if not more-so when you got older.  Fuck off.  There are several films I enjoy that I have seen negative reviews of which, while some do bring up good points, I enjoy the film regardless of the negatives pointed out.  For example, I enjoyed Mad Max: Fury Road, yet still found this negative review delightfully entertaining, and I still watch and enjoy the film regardless:
Hell, I've even convinced a film critic or two to appreciate a movie more thanks to the insight I provided on the movie.  Case in point, Forest Taylor of Slaughterfilm learned to appreciate the film Angel Heart (will get around to making a review for that at some point) after listening to my insights:
Your tastes in film can change, whether it's because time affects how you see and enjoy things, or because the opinions you subject yourself to affect how you see and enjoy things.  Here's a scary thought: what if a film affects how you see and enjoy things?
Argument #2: It's just entertainment, it's not telling you to live your life this way.
We should take the ethics of movies seriously precisely because the people who make them don't want their ethics to be taken seriously. Because movies are pervasive, because they reach us when our guard is down, because we unconsciously relate so many choices in our lives to the stories they tell, their influence is like that of folk tales three hundred years ago. — http://www.spectacle.org/1295/movintr.html

That may be true for a good portion of films, though that depends on the film, who's watching it, and how impressionable they are.  But let's just ignore the fact that documentaries exist which tell you how to live your life (ex: Supersize Me says don't eat fast food, especially McDonalds, Citizenfour says don't trust the Internet, smartphones, or the NSA, End of the Line says stop eating fish), just for a minute.  Let's ignore those propaganda films like Tell Your Children (aka Reefer Madness) which say you shouldn't smoke weed or you'll become a homicidal maniac.  For the sake of argument, let's just say we're only talking about films which aren't blunt in their messaging, that seem to exist more for the sake of the story and the entertainment value than anything else.
So, Black Panther (a film I still haven't seen, in case you were wondering) was hyped up prior to release.  Many were excited for it, and many were told to be excited for it.  It's almost like people were expecting some Return of the Jedi event from the 80s or something, or the arrival of the first Star Wars prequel, or the arrival of The Force Awakens.  But unlike those movie where it was all about the arrival of pure sci-fi/fantasy escapism (which has it's own nerd culture), Black Panther's arrival was touted as a cultural revolution (an over-the-top reaction in my opinion, but it's the narrative most mainstream outlets want to go with, so…).
In other words, a film hailed as a black people's movie that will have a positive effect on the black community, much less anyone else of any other race.  That's right, the greatest thing since the first on-screen interracial kiss on Star Trek, the greatest thing since Sidney Poitier bitch-slapping that white racist in In The Heat of the Night.  A film to signal the age of empowerment.  Try saying, "It's just a movie," to them and you'll get labeled racist.  Try telling them to chill and they'll throw grape juice at you.  Clearly, from critics to newscasters, many promoted the idea that Black Panther stood for something significant in American culture, and thus many would state that it is more than just a movie.  A movie that will impact lives (though that's advertising outside of the film, not within it).  For all I know, the film succeeded in doing just that.
Then there's those controversial films from the 70s.  Dirty Harry, Death Wish, Walking Tall.  If nothing else, Dirty Harry's impact involved people constantly quoting the line, "'Do I feel lucky?'  Well do ya, punk?"  And Death Wish was deemed controversial because some felt it would encourage many to become vigilantes, more-so because the film was released at a time when the crime rate was high and many didn't think the police were doing enough (a climate which helped Dirty Harry become popular, as many enjoyed seeing a cop who just got things done without always doing things by the book).  And Walking Tall, encouraging people to carry a big stick (ala Theodore Roosevelt), stand up for yourself, and get things done yourself to make the community better, even if that means going against officials.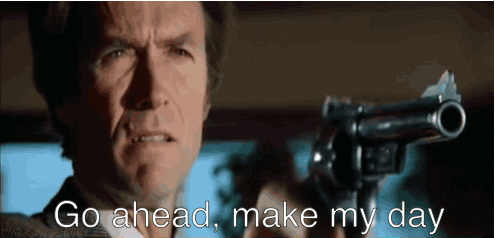 Each of those films had their fair share of making an impact on people through the actions of the protagonists, the lines they said, and the messages one can read within the film.  Hell, you could watch the movie Cinema Paradiso and know that film can have a major impact on one's life, because that's basically what that movie is about.  Films that can teach one morals, dialogue, demonstrate how certain things work, showcase relationships, show different perspectives, offer greater understanding of people and places around the world, enhance the imaginations, find role models, offer unique forms of education, among other aspects of enlightenment.  Whether you like it or not, films can influence one's opinion, maybe even their life.  Films can inspire.
Argument #3: It's just entertainment, it's not history.
Cinema has perhaps the greatest potential to be the most effective mass media instrument. Besides proving cheap entertainment for masses, it can easily become a means of mass instruction and mass education. — Siddhi Bahadkar

The excuse for artistic license to overrule reality for the sake of entertainment.  This is something that mainly applies to films based on a true story.  A reason to distort the truth.  This is something I addressed in an earlier blog entry titled On the topic of films "based on true stories/events"  Long story short, distorting truth in a film that is made for entertainment can have real-life consequences which can be infuriating.  Distorting the truth in the film Remember the Titans got the real-life Herman Boone to be glorified for acting in ways he didn't.  Distorting the truth in Selma caused a woman to be outraged at the false depiction of LBJ, and thus write her own opinion article on it.
On the other hand, distorting history can be fun if it's obvious history is being distorted.  For instance, how Hitler died in Inglorious Basterds.  Or the stuff depicted in History of the World Part I.  How about anything Monty Python did?
When it comes to films based on true stories, one should take the "true story" aspect with a grain of salt, go ahead and be entertained, and then do a little research to see how accurate the film is.  If nothing else, it offers an excuse to learn some history.  Learning what a film did right and did wrong in terms of historical accuracy can enhance the viewing experience in its own way.
Conclusion
The "It's just a film" excuse is bullshit.  Films have too much of an impact on people's lives to be considered that irrelevant.  That's like telling a Raider's fan, "It's just a game."  If something can bring out that much passion in an individual, then it's more than the sum of its parts.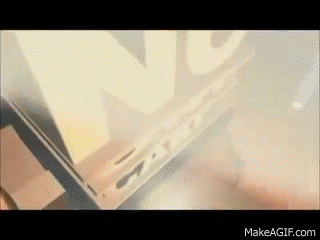 And the constructive criticism goes both ways.  I expect myself to show deeper insight and appreciation (or bash it for being the dumb piece of shit it is) for a film just as much as I expect others to do the same towards films I have experienced myself.  Case in point, as I stated earlier, I got Forest Taylor of Slaughterfilm to gain some more insight into Angel Heart.  He did the same for me, with his analysis of Predator.
"Cinema has become a powerful vehicle for culture, education, leisure and propaganda." — Vikas Sha Mbe

Also worth reading:
http://www2.gsu.edu/~jougms/Justamovie.htm
https://www.newyorker.com/culture/richard-brody/why-movies-still-matter
https://thoughteconomics.com/the-role-of-film-in-society/
http://www.stuartfernie.org/filmsimportant.htm
https://www.commonsensemedia.org/screen-time/why-is-it-important-for-kids-to-see-consequences-in-movies
Edit (7-4-2018): Got a counter-argument for some of the stuff I said in this post, sort of.  My initial comments in a thread on the Slaughterfilm website (which, admittedly, is what got me to make this blog post in the first place):
The Last Jedi "It's just a movie, calm down."

Fuck off. It's more than a movie to a lot of people. Some films are more than just films. They exist as a form of entertainment, and entertainment is something everyone needs (yes, "need", not "want"). And if you listen to the discussions and arguments, you'll find that they make good points for being pissed at the movie. It's not that it's a movie, it's what the movie represents.

For the neutral folk like yourselves, if it means nothing, then it's not a discussion you should be involved in. Considering you've mentioned the film and the controversy on a few occasions, so you mine as well as drop the pretense, since you seem to care. For others who were fans of the star wars saga/franchise, it represents a major irreparable flaw in the Star Wars universe, with story flaws, character flaws, betrayals of personalities/rules setup in the past (and in the same film), and a film that exists more as feminist anti-capitalist propaganda and less as a Star Wars Story. And then there are those who don't really give a damn about Star Wars in general, and just enjoy the movie for the spectacle (shutting their brains off to anything requiring 2 seconds of thought), and/or are all for the feminist anti-capitalist message (and they're all hypocrites).

In addition, the film represents where the Star Wars franchise is headed unless something is done soon (assuming it's not too late). Some get too violent or illogical about it, such as that fund-raising event to remake the film (it's not that they will remake it themselves, they want to raise funds to give to Disney under the agreement that they will remake the film with the raised budget in the way these fans desire), and it's wishful thinking in my opinion. Others troll supporters of the film on Twitter and stuff, calling them shills and whatnot (but in all fairness, they are right some of the time). But if nothing else, this is a backlash against Disney for doing the same thing to the fans, sending their own shills to troll them, convincing youtube to demonetize accounts, remove comments/videos/accounts, and not taking anyone's arguments seriously, even if it's well-founded criticism.

This isn't just a rabid fan-base, it's also a rabid corporate-base. The fans don't want to see anymore Star Wars films released that are this politically driven, and are protesting both the film, future Star Wars films, and Disney, until they either get taken seriously, or until Star Wars dies. They just want a film where the writers, directors, and producers know the lore and the source material, and wish to create a new film with great care in this regard. The fact that the new film took less care than the prequel trilogy did says something.

As for the character who played Rose, I'm not so sure she quit Instagram because she was being relentlessly trolled. There's no record showing her being trolled, no comment screenshots, and not even her word on it. It's the word of Disney staff saying that's how it is. Comes off as some other form of damage control by using anti-feminism as a scapegoat or something.

Speaking of re-evaluating the prequels, I have done just that:
https://theanomaloushost.org/2018/06/25/star-wars-prequel-trilogy-1999-2005-epic-review/

And in addition, I plan on doing a re-review of The Last Jedi, to showcase precisely how it's more than just a movie, why the fan rage is justified, and why the criticism should be taken seriously. But as a warm-up for this, you might want to check this video out which explains this position more clearly than I can:
https://www.youtube.com/watch?v=qgyUZmv0DFU&index=26&list=PLpx0V8z84pQmt9FYJ2qZmjND7VDLhdq55&t=0s

Christ, and I was about to recommend a movie for you guys to continue on with the batshit crazy Japanese flicks (Suicide Club, available on YouTube, uncut). I have an idea, why don't you give me a reason not to take this seriously. "It's just a movie" is not an excuse that will hold weight. I guarantee it. That's like saying Seven Samurai is only a movie, or that The Godfather is only a movie. Movies can change lives, and people make a living making and critiquing/talking about movies. Besides, if it was just a movie made solely for entertainment purposes and nothing else, Kathleen Kennedy wouldn't be promoting the message "The Force is Female."

So what do you say? Put into practice what you said many many months ago?

"Having them exist is an opportunity for conversation."

"If people would just sit the fuck down, and talk about things…"
And here's my counter-argument to their counter-argument:
Nice counter-argument to what I said. I pity you don't consider one other thing that throws a wrench into your entire stance. The corporations that make the films, and how much they care about the films (or not). While it's true they largely exist just to create films to make a profit off of them, there's other factors to consider. George Lucas didn't create Star Wars just to make money, it was to tell a story he had a personal investment in. Same thing with the prequels, though with more mixed results. Oliver Stone did something similar with his film Platoon, as did Francis Ford Coppola with Apocalypse Now, and so did Akira Kurosawa with Dreams. In those cases, the film was a method of expressing their own personal/political/philosophical views, or just to tell a story they felt needed to be told. It wasn't just a cash-grab for them.

On the other side of the coin, corporations also make films for similar reasons pointed out in John Carpenter's They Live: subliminal messaging (sometimes it's too blunt to be considered subliminal, at least in terms of being subtle). Sometimes the films are made to encourage audiences to think in a certain way, a "herd mentality". And sometimes a film is made with little to no passion other than the subliminal message, which is something many critics nowadays are picking up on because it's difficult to avoid. And if the film becomes more about the message than about the story, which is what many critics of The Last Jedi are arguing against, then the criticism is inevitably going to be about the message. And the director and others responsible for making that film lash out at the criticism, becoming just as bad, if not worse, than the worst of those they argue against.

And it would be nice if many could just, "make their own damn movie." The problem is that many face obstacles from corporations like Disney, among others, because the film industry has become political. Films like 2018's Death Wish can't be released without facing criticism, saying it's "the wrong film at the wrong time." Films like 2017's The Red Pill can't be made without resorting to Kickstarter after backlash over the direction it was heading, as a documentary. And, of course, there's the cancellation of conservative television shows such as Last Man Standing despite the fact that it was doing so well in the ratings compared to other shows on similar channels. Many people like me have a right to be pissed when the kinds of films/shows we want aren't getting made simply because they don't fit in with.

Lastly, you can claim all you want that "it's just a movie" for you, but that statement would be easier to swallow when, considering this is a podcast that is all about violent/bloody/gory/rapy movies, you guys say you're not interested in some so-and-so movie like 2018's Death Wish because it's about some old upper-class white dude turning into a vigilante and killing people. Sounds like some of the media you've been watching over the past few years has had an impact on the types of films you'd be willing to watch. I'm not saying you have to watch that movie, I'm just giving an example. There's other films I can recommend over that one.

Oh, right, and one other thing.  If films didn't have an impact on your lives in any way, in particular films with rape scenes in them, then how do you explain the "rape jar"?