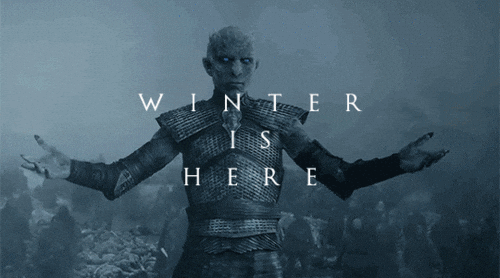 I suspected they were going to drop the ball with this season, especially after seeing how season 7 went.  Season 6 made me think, "Oh, maybe there is a chance they could do well even after going beyond the books that George Martin will probably never finish, because he didn't have a clear ending in mind)."  Season 6 had some issues, but they were largely forgivable in my opinion.  Then came along season 7 which confirmed by fears.
I knew the first episode of this final season would let me know very quickly whether or not it would improve.  Well, I saw it, and I can say, it didn't.  It might end up being worse.  Let me give an example of what I'm talking about.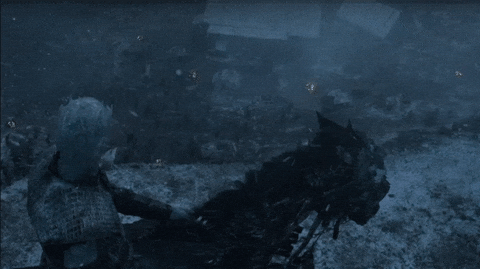 There's this scene where Snow, Fire, and the two dragons arrive in Skyrim: Winterfell, and they do some trash talking in-doors with other leaders from other families/nations.  It is scenes like this where the earlier seasons were at their strongest.  The dialogue, the setting up of ulterior motives and plans within plans, the political trickery, the personal grudges, the hopeful alliances, etc.  The opportunity was ripe for discussing all this stuff and spending plenty of time with each of these characters to get to know their plans.  They could've easily spent half the episode here.  Especially when they have to discuss the issue of the dragons, whether or not they will start killing other people, infighting with the natives against the outsiders, etc.
What do we get instead?  Just a bunch of small setups to petty one-liners.
"What do the dragons eat anyway?"

"Anything they want."
Seriously, rather than spend time in-depth with these people and their diplomatic talks that should really fucking matter, and get us more immersed with their plights and points of view, we just get setups for dumb one-liners.  That's the whole fucking episode!  It moves too fast for its own good, suffering from the issue of trying to be more action-oriented than character/dialogue-oriented.  But they probably don't have any choice, because the writers have lost the best of their talent by the time season 7 came around.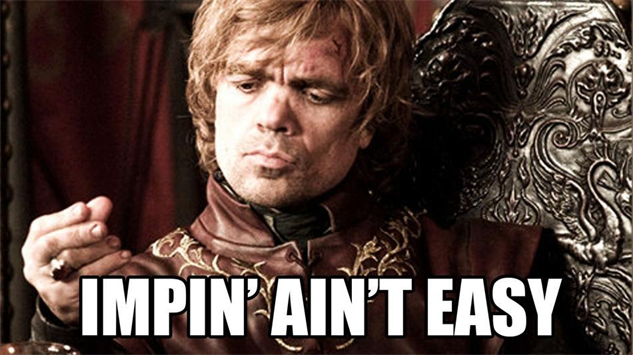 And even when the fucking action does happen, it comes off too clean and orderly.  If an episode of Game of Thrones comes off with an aura of, "Everything is going according to plan," you know you fucked up.  The rescue operation for that bitch on the ship.  Contrast that with the rescue operation a few seasons prior where that same bitch tried to rescue Mr. Dickless.  I mean, for fuck's sake, even if the rescue operation wound up being a success in that past episode, they would've been losing several men in the attempt.  The fucking rescue attempt in this episode is not only successful, but goes off without a fucking hitch!
The one and only decent moment in the entire episode is when fat fuck Tarly meets with dragon lady, and then meets with John Snowflake.  Even fucking then, he sure does manage to move his fatass around very quickly around the kingdom, managing to get from one place to another.  Seriously, is the entire continent the size of Rhode Island or something?
The dialogue is poor.  The characters are shells of their former selves (for the most part).  Characters have gained the ability of plot armor.  And they are trying not to show their pro-feminist hand.  Seriously, virtually every major male protagonist character has something physically wrong with them.  Whether it's not having a dick, being a midget, having burn scars, being old, or having been dead.  What the fuck kind of physical ailments are most of the women in this show supposed to have other than maintaining a face expression of, "I'm better than you are." Seriously, they're trying to push the idea that Sansa is one of the bestest greatest smartest women in the kingdom.  Fuck Sansa, Sansa sucks.
EVERYONE should be suffering from something in this show!  Despite the fact that winter is here, it all seems like Happy Days.  I'll stick it out, but my expectations are very much lowered at this point.