Rated: 2.5 / 5
There is one vice of which no man in the world is free; which every one in the world loathes when he sees it in someone else; and of which hardly any people […] ever imagine that they are guilty themselves.  I have heard people admit that they are bad-tempered, or that they cannot keep their heads about girls or drink, or even that they are cowards.  I do not think I have ever heard anyone who was not a Christian accuse himself of this vice.  And at the same time I have very seldom met anyone […] who showed the slightest mercy to it in others.  There is no fault which makes a man more unpopular, and no fault which we are more unconscious of in ourselves.  And the more we have it ourselves, the more we dislike it in others.

The vice I am talking of is Pride or Self-Conceit: and the virtue opposite to it, in Christian morals, is called Humility.  […]  Pride leads to every other vice

— C.S. Lewis, Mere Christianity
First of all, I'm going to say that if it wasn't for Venom, I wouldn't have even given Shazam (not including the exclamation point symbol) a chance.  And I'll get to that later.
Other than that, I was also encouraged to see this movie by other reviewers like appabend who said this was the best DC movie yet (post-Nolan Batman trilogy).  This film was getting several positive reviews.  I have to say, I was skeptical, especially after seeing the trailer without even cracking a smirk.  However, considering I've been misled by trailers in the past which made a film look mediocre when it ended up being more than that (the main example that comes to mind is How to Train Your Dragon), and since another film managed to get my hopes up regarding superhero flicks (at least those outside of Disney+Marvel), I decided to give it a shot.
Well, the opening act certainly managed to get me interested.  We see a kid, who is somewhat mistreated by his father and older brother, be rejected due to his inability to resist temptation when it comes to power.  And he understandably throws a bit of a fit over this (he is just a little kid after all), and this inadvertently leads to an accident that cripples his father (who didn't think much of him in the first place).  It was a great emotionally investing moment, making me interested in seeing what would happen to the kid next.
Turns out that the film pulled a fast one on me.  This kid wouldn't be the lead protagonist.  Rather, it's the next less interesting incident involving a little kid; and this would end up being our lead protagonist.  A kid who wants to find his mother after losing track of her at a fairground.  And that ends up being his motivation for most of the film, to try and find his mother after losing track of her at a fairground, not once getting some common sense knocked into his head over those years that she just didn't want him.  Maybe she got dissuaded from aborting him after seeing Unplanned or something.  Seriously, I was more interested in the first kid, wondering what was happening with him during this time.  But, of course, it ends up being the kid with the more bland backstory (by comparison anyway) who winds up becoming the Shazam superhero.
Despite that, the film still managed to hold my interest.  With the new foster home and parents filled with foster kids which exist purely to mark off "diversity" on the "How to Make an Inclusive PC Movie" checklist.  The rise of the supervillain played by that one British actor who plays a villain in everything except Kingsman (Mark Strong).  The discovering of the superpowers, what he's capable of, how to use them, "great power great responsibility," etc.  It was all done well enough albeit not spectacularly.
The film was fine up until the finale.  With the big epic fight.  There's an awful lot of running around and pussying out until the last moment.  Even when the action does get going, it all goes on for far too long.  I was getting bored and just waiting for this damn thing to end.  The film-makers just don't realize that, unless you're doing an extended action finale with practical effects in a live action movie, or at least have some great martial artists doing something along the lines of The Raid 2, or Ip Man, it's just not going to be all that interesting.  That is, unless the action/fight sequences serve as a way to further the plot and characters.  And in all fairness, the finale does do that; and it does take place conveniently at a carnival to thematically fit in with the kid losing his mother (ie family) at the carnival in the past, and discovers a new family at a similar place in the present.  But the finale is still largely just filler special effects (like, at least 60% of the time, and that's being generous).  It needed some serious trimming.
It could've worked too.  They could've made that finale interesting.  The potential there was so obvious I'm convinced they opted to drop it for the sake of throwing in some anti-Santa Clause jokes (probably because they didn't want this movie associated with Christmas in the same way Die Hard and Lethal Weapon are; which is fine by me, because both those movies are better-made than this).  There are these monsters that represent the 7 deadly sins (wrath, gluttony, envy, greed, lust, sloth, and pride [arguably the deadliest of all]).  Why weren't these 7 given time to showcase their distinct personalities?  I don't mean they needed character development or anything.  We didn't necessarily need to know their backstory or where they come from.  But it would've been nice if they were more than just CG monsters running around trying to kill people.  There's nothing about them that makes them live up to their names.  We don't ever see Gluttony tempting the fat kid with a donut or something.  We don't ever see Lust turn into some hot chick and try to seduce one of them like a pedophile (the sex of the kid doesn't matter, even girls these days want to get laid by hot chicks); or at least offer to get one of the kids to grow a pair of tits (chubby kid and the 17 year old college-bound girl don't count, they both already have titties).  We don't see Wrath offer the superhero nerd power to impose his wrath on those who bullied him.  We don't see Greed offer wealth to any of these poor kids who could always use some spare change to purchase a couple material items.  Hell, we don't even have Sloth offer the protagonist sleeping pills or something.  As for Pride, Jesus Christ, that one should be so fucking easy it's not even worth giving an example (my review is better than yours; now humiliate yourself!).  The best we get is the protagonist using Envy's weakness to his advantage for one moment, and that's about it.
Utilizing those characteristics could've easily justified a lengthy finale.  But we don't get that.  Which reminds me, that's also a problem I ended up having with the main villain.  We don't see much of an internal struggle within him.  How the temptation from all these vices plays upon his personality and incidents from his past to make him into an evil man with no possibility of redemption.  That arc pretty much ends with him taking care of his family issues permanently, and that's it.  He's never haunted by his actions, or presented with the possibility of questioning/mourning his actions by the protagonist(s).  So the last act ends up being weak, because it's not strong enough on its own without those elements to justify the extra runtime.
As for the theme of the film, it's more about what one does when they are rejected by their original family, and what they do to settle with a new one.  Family can go beyond bloodlines in some cases.  It's a decent enough theme, but it would've been nice if there was more bluntness with the contrast between the protagonist and the villain to highlight that aspect.  For some more emotional 'oomph.'  The best extended action sequence in the film is the first encounter between the villain and hero.  Especially because it actually got me to laugh, particularly with the reference to Big.  I was also laughing because of how deadpan Mark Strong's delivery was this entire time.  Despite how ridiculous all this was, with teddy bears being thrown at him, and running on the piano, he never dropped that dead-serious stare.  I would love to know if he broke down laughing between takes.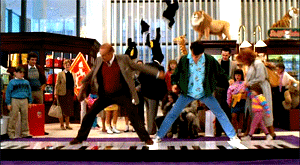 All-in-all, the film is worth a watch, I guess.  If you have nothing better to do.  It didn't work for me mainly due to a weak finale, and a number of minor irritations that built up over time that eventually got to me.  Lost more faith in the possibility of the superhero genre working for me once again.  Though now that I think about it, I was never all that into it to begin with.  Only a few of these films ever worked for me.  Like Captain America: Winter Soldier, a couple of the X-Men films, the 2nd Sam Raimi Spider-Man film, and…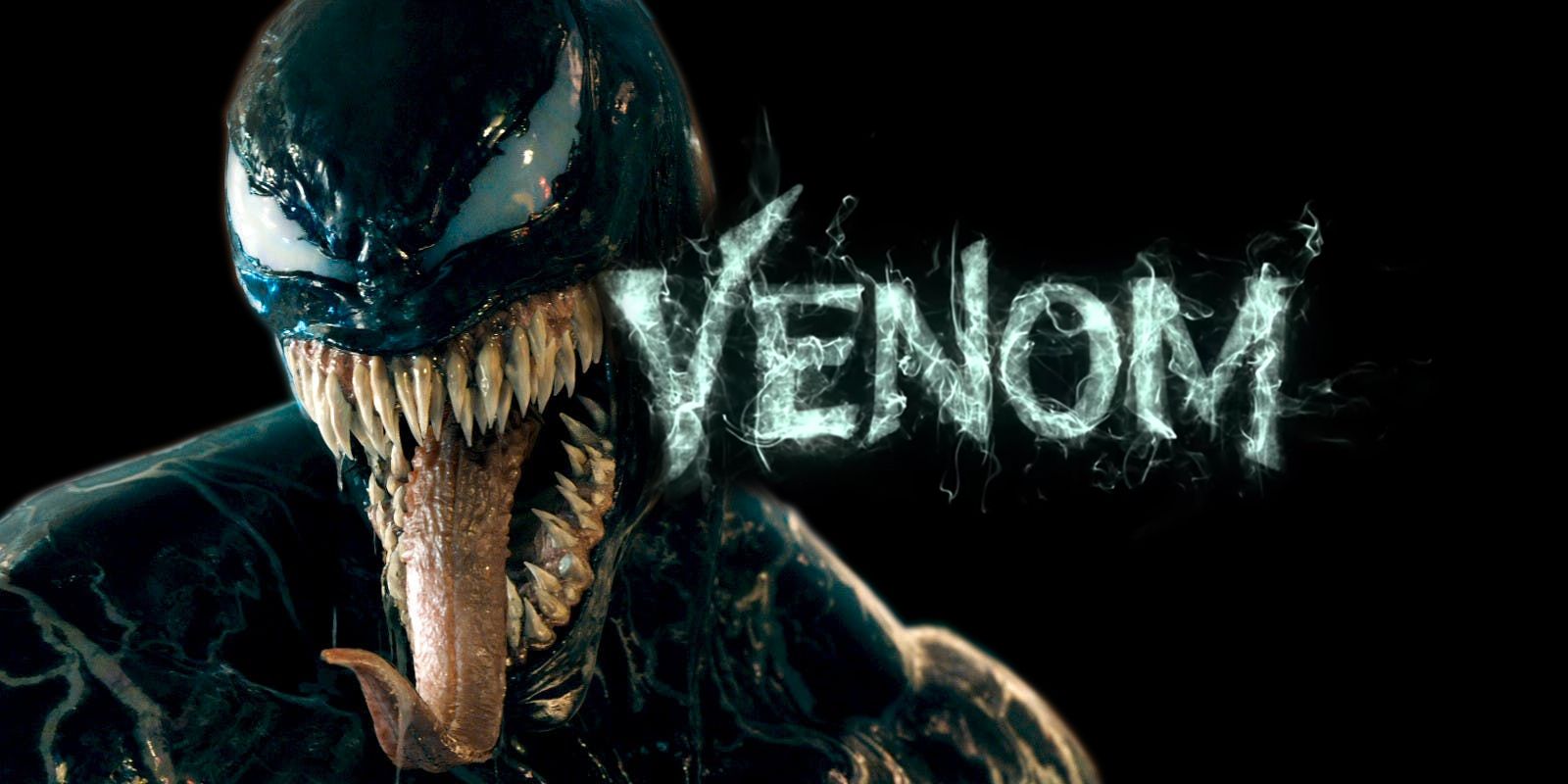 Rated: 3.5 / 5
Hence to say I didn't see this one in theaters, something I now regret.  I had lost interest in superhero flicks at this point.  The trailer did intrigue me.  But then there was the news that this was going to be an R-rated release, then they chickened out and made it PG-13.  To quote Venom himself, "Pussy."  So I passed on it.  But then I started hearing some good things about it, along with mixed messages regarding how good or bad it was.  Not enough to get me into the cinemas.  But it eventually made its way onto television.  Plus I have a fellow board gamer who highly recommended it (whose taste in films and shows I question most of the time).  Eventually, I gave in to my curiosity.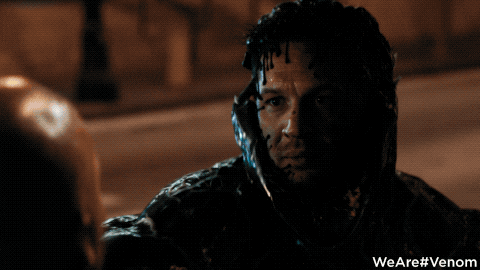 And surprise, this film ended up being pretty damn fun and more entertaining than I was expecting.  Don't get me wrong, this film isn't perfect.  It's got plenty of plot holes in it, with questionable containment issues, the lack of a fallout from law enforcement once everyone went back to a regular life (mostly).  Stuff like that.  But the rest of the film compensated for all that.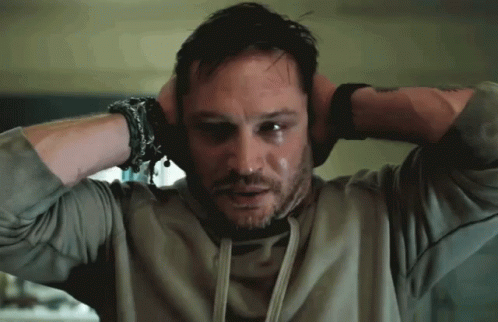 We have ourselves an honest-to-God multidimensional character with strengths and faults.  He had a decent job that he loved doing, a good fiance, and enough finances to keep his life stable.  Then he winds up making a dick move and takes classified information behind his fiance's back, for the sake of getting dirt on this corporate jerk.  Well, the rich corporate jerk hits back, gets him fired, and his fiance leaves him once she learns he went behind her back like that.  A combination of mistakes he made, and of powerful corrupted corporate overlords flexing their muscles.  A real flawed protagonist, who isn't exactly virtuous, but not a complete wimp either.  Just a regular guy with regular flaws who succumbs to irregular temptations, who has pros and cons to his character.  It was refreshing to see a protagonist who wasn't a complete wimp who needed superpowers to be somebody (like Captain America, or Kick-Ass).  It was also refreshing to see someone who wasn't (nor becomes) a Gary Stu or Mary Sue, like Captain Marvel or Rey.
Just that aspect alone made me hold some appreciation for this film (though it does try to pull a climate change and overpopulation message in a half-assed manner).  And once Tom Hardy gets the symbiote transferred to him, he does become considerably stronger, but not unstoppable.  Unlike most of the other superheroes who practically have no weaknesses (or at least none that are easily exploited), this anti-hero actually has a couple.  High-frequency sound waves, and fire.  It's perfectly possible for mere mortals to take him down if they come with the right resources and a solid game plan.  And these are the types of things I want to see in superhero/super-anti-hero/supervillain flicks.  I don't want someone who's unbeatable unless pitted against someone/something else that's also unbeatable.  I don't want a film where they can absorb X amount of damage before succumbing to injury/death (where 'X' = whatever the fuck the screenwriters decide).  I want guys/gals who are more than capable of facing a legit threat each movie without necessarily tossing in another overpowered alter-ego.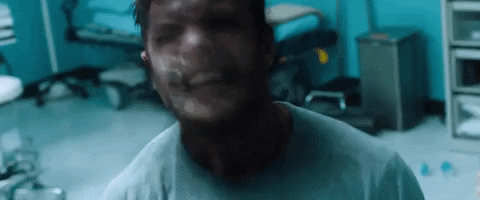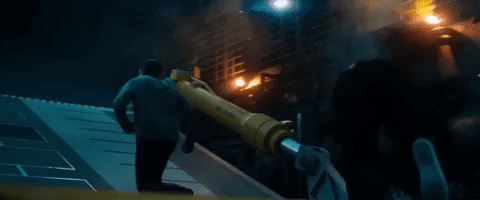 Plus there's Venom's attitude.  His dialogue is terrific.  Intentionally laugh-out-loud, and intimidating.  A symbiote that feeds of off the major internal organs of humans (brains, lungs, pancreas, etc.).  How he'll just spout out something casually in the middle of a conversation like, "Let's eat his brains."  I love it!  Moments like that give this film a great comedy element.
Best of all, a clear character arc happens not just with Tom Hardy's character, but also with the symbiote Venom himself.  Hardy goes from overzealous reporter, to run-down demoralized loser, to terrified man seemingly on the verge of losing his mind, to getting into his powers and gaining a more confident attitude, among other things.  It's one of those aspects that managed to make this lengthy car chase scene work in the middle of the film.  Normally, I'd bitch about that sequence going for too long.  But there are two elements to it that make the length work, aside from more practical effect work than I was expecting.  1.) To demonstrate some more of the extent of his powers.  2.) Hardy's character arc that changes from, "Oh my God, I'm going to die!" during the first half of the chase, to "This is awesome!" during the second half.  It fits in with his overall character arc.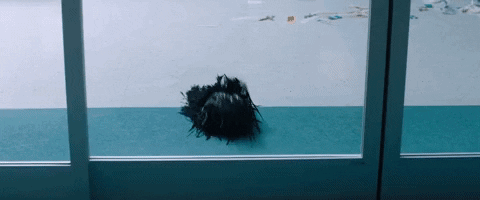 I would point out more examples of what I loved about the film, but I'll save those moments for those who haven't seen the movie.  But there is another worth pointing out just for the sake of contrast to the Shazam movie.  The final fight.  For starters, it wasn't as long as that in Shazam.  For another, it also expands upon what the symbiotes are capable of doing, how Venom isn't the strongest symbiote out there.  But there's also the bond (metaphorically and literally) that forms between them.  Plus, I have to admit, there's a moment that looks pretty damn awesome where symbiote is fighting symbiote, and how they all start twisting and mixing together as they clash, while the hosts within are also trading blows with each other.  It's one of the more unique special effects I've seen in a while.
Plus a part of me also loves the idea that this film seems to be taking a jab at that mediocre 2017 film called Life, considering the name of the "evil" corporation is called Life Industries, and the film begins in a manner similar to how Life ended.  Was also a bit surprised to see a Stan Lee cameo in this one (it also tugged at the heartstrings a bit, considering…).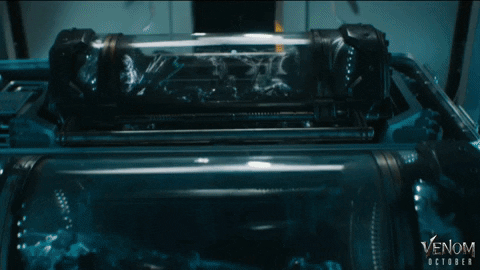 All in all, I recommend this film.  It's the best Superhero flick I've seen since Batman v Superman.  Now don't get me wrong, that movie has problems that are worse than any found in this film (the biggest of which was the huge miscasting choice made to play Lex Luthor).  But at least it is distinct enough to stand out from the other schlock that came out of a conveyor belt, and had decent enough (imperfect) characters with solid motivations.