Introduction, and go fuck yourself
A couple weeks ago we were challenged by Anomalous Host to find a film for him to review.  And he suggested, which is what we kicked off November with, Frankenstein & Me; some kind of a family film about a boy who wants to bring to life his own Frankenstein monster.  So we thought, "Wouldn't it be a good if we picked something in a similar vane?  Like a family movie?  So we thought Hocus Pocus […]

[…]  We decided to throw Anomalous Host under the bus by instead requesting that he review Ghost Dad, starring Pills- pills, what pills?  Bill Cosby.
You miserable bastards.  Hocus Pocus would've been fucking perfect, especially with the news story out there about how many millennials are turning to witchcraft to fill the void of Christianity, which will eventually be overtaken by Islam who will lead the next wave of Salem Witch trials where they will stone witches and bitches to death.  Plus it would've given me an excuse to not just tackle that movie and virginity, but also tackle Nostalgia Chick, who is an obvious influence on you guys.  I've seen some of her videos, I've seen how some of her dialogue is mirrored by you guys.
Normally I'd want to do a dual review in a case like this, but I can't do dual reviews while drunk anymore (last time I did that I binge drinked and watched Battle Royal 1 and 2, and that endeavor lasted me at least 6 fucking hours; and I'm not doing it!).  So I'll save Hocus Pocus, and Frankenstein & Me, for another time (for all you readers, I recommend both films; fuck the haters, haters suck).  So it will just be this film.  And as you can tell from the title, I'm not going to be doing this fucking sober.  So fuck you guys for making be review a movie I probably can't get through sober, fuck you for choosing it over Hocus Pocus, and triple-fuck-you for not reviewing Thankskilling 3 for Thanksgiving.  At this point, you fuckers deserve that movie.
And one last thing.  You didn't throw me under any fucking bus.  I'm the one driving that motherfucker and running these flicks over myself (except for the decent ones I stop for to give a lift).  Because this film was released in April of 1990, which suits me just fine considering I needed to watch it for my next entry in my Nostalgia for the 90s series.  I guarantee that you hurt me more with that Combat Shock movie.
Edit (11-22-2018): Ok, I got that wrong.  Ghost Dad was released in June 1990.
PS: For those not familiar with my drunk reviews, these are reviews I pretty much type out in real-time, without bothering to correct too many typos when I catch them, and don't really do much in post except add in some gifs and pics and vids.  Because I'm pretty sure some visual images are needed to make sense of the incoherent mess you're about to witness.
The Review
Rated: 2.5 / 5
Oh God.  Those Universal Studios intro clips.  I have a fondness for the last two, the ones from the 80s and early 90s.  It's about as good as the original intro logos HBO used to have.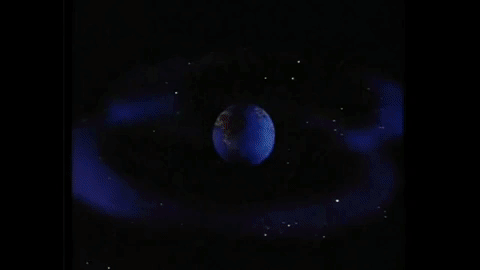 Wait a minute.  The director is Sidney Poitier?  THAT Sidney Poitier?  What the fuck?  This movie better be better than its reputation claims, or I'm going to be sad.  And I don't wanna be fucking sad when I'm fucking drunk!  I wanna be either really happy or really pissed, and nothing else!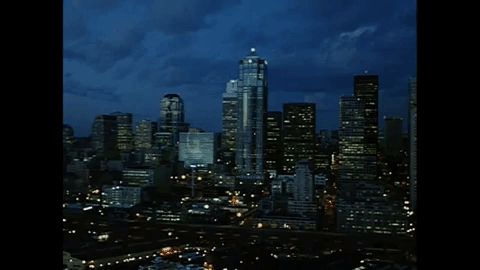 Strange way they did that title.
"Ok sweetie, it's storytime.  Let's see.  Where'd we leave off last night?"

"With me coming into the bedroom, feeling dizzy, and then passing out?"

"Ah, right.  So then I proceeded to–
Ok, the dialogue didn't happen like that.  Goddamnit!  It's so fucking hard to do this without bringing up a roofie and rape joke!
"Never, in the brilliant career of 300 years had the ghost been so grossly insulted.  So he decided to enter the twins room and give them a scare–"
Aren't we getting ahead of ourselves here?  Cosby isn't dead yet.  I mean, I know it feels like he's been around for 300 years, and I'm pretty sure this wasn't the first time he snuck in to a room with passed out twin girls, but shouldn't we wait a while before hitting him with the dead jokes?
Alright, I gotta stop with this.  No more rapist and roofie jokes, I promise.  Not unless this movie makes it too fucking easy to pass up on.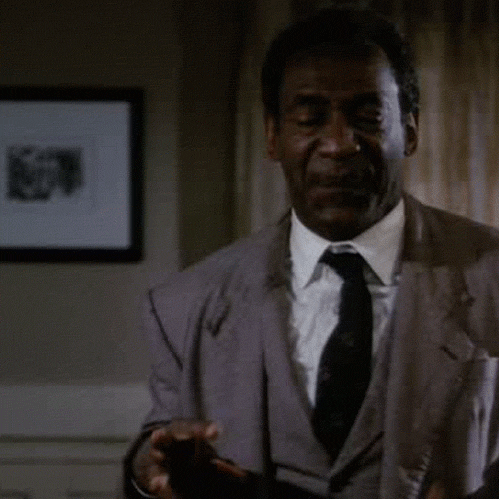 The daughter looks bored, heheh.  Oh, it's because she's listening to a cassette player of her dad reading her a story.  Well then fuck this guy.  I mean seriously, not only is he not there to tell her a bedtime story in person, but the recording doesn't even do it for longer than 1 fucking minute!  Fuck this guy!
Now this movie just isn't realistic.  It's a black family with a single father?  Thought it was usually single moms that ran black families, with the dad ditching them when the family became too much of a pain in the ass for him.  On the other hand, the dad isn't there much for the family anyway.  I take it back, this movie is a bit realistic.  I'm going to assume the mother died or something before he could walk out on them.
Goddamnit!  Just how much are they going to rub it in our face that this is a dad who puts his work far above his family?  We have the, "he's too busy to tuck them into bed," routine.  We have the, "he's too busy to remember their birthday," routine.  What's next?  The, "Oh shit, I forgot to pick them up from school!" routine?  Or the important phone call that the kids interrupt routine? Come on, what do you have?
…
He forgets her fucking name!?!?  What the fuck, is she adopted or something?  Did he take her out of foster care when she was 15?  Does he have Alzheimer's?  This is bullshit!
"You take out your own garbage?"

"Yes."

"We pay people to do that for us.  Anyway, I wanted to show Danny my new bike."

"You mean you have a new possession and you actually want to show it off?  That doesn't sound like you Stewart."

"Yeah.  You can't get this kind without connections.  And, uh, it's a lot faster than Danny's.  But it should be, since it's about, uh, twice as expensive."

"You're a Republican aren't you?"
Man, they really try to get ya when you're young don't they?
"You are so funny?"

"Well I'm not that funny."
So far, I agree.
Ok, what the hell?  I mean, I appreciate the tension with that elevator bit and all, but how the fuck is it that no one in the fucking building seems to be reacting to an elevator that just crashed from the top floor to the bottom floor?  Not that this is realistic anyway, because there's other countermeasures elevators have (which is why it wouldn't surprise me if some Final Destination movie did that somewhere; I stopped watching them after the 3rd one, so I wouldn't know), but I'm trying to give the movie some fucking credit here.
"Eat shit."

"Thanks.  I'm trying to quit."
Ok, now that was a little funny.  I miss the days where they could drop the shit-bomb in kid-flicks.  You know, like the Monster Squad, or The Sandlot.
Someone's been playing Crazy Taxi too much.  Oh wait, that didn't exist yet.  Oh God, that means this is a legitimate maniac driving the taxi!  Aaaaaaaaaaagggggghhhhhhh!!!
Ok, that was a decent bus effect.  Though that scene with the cop was just plain stupid.
I just started thinking, which is something I shouldn't be doing for these reviews: what would make this movie more interesting?  If Patrick fucking Swayze showed up.  If that happened, we'd have one of the best ghost comedies of all time.
This doesn't make any sense, this whole thing of him walking on solid surfaces, and then having trouble doing so when he's in his home.  I mean seriously, is the floor ghost-proof or something?
Is that Legends of the Hidden Temple on the television?  No, it can't be, that didn't show up until 1993.  So what is this kids obstacle course show?  Seriously, I have a fascination for these things from the late 80s to the 90s.
Wait, so he can sit easily in his chair now!?  Ah fuck it.  Ghost movie logic.
Speaking of which, his kids can see him when the room is dark, but not when it's lit up.  Hmmm.  Wonder if that would still happen if the ghost was a white guy?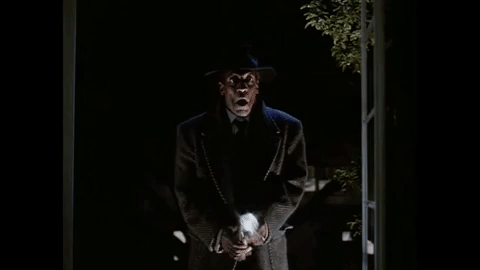 Astonishing.  The film actually has it revealed early on to the children that their dad has become a ghost.  Usually films like these have 20 minutes of bullshit shenanigans before making that reveal, but this film just does it early on.  I'll give it kudos for that.
Bhahahaha!  Ok, I'm not sure if this film was trying to be funny or not, but seeing his children celebrate that he's a ghost is one of the funniest fucking things I'm probably ever going to see in films.  I seriously doubt this film is going to top this moment in terms of segments that made me laugh out loud.  But it's exceeded my expectations a tad so far.
Heh, it's also kinda funny hearing Cosby do that "ghost talk" in a manner only Cosby can do.
"Stick these on your forefingers."
Oh my God, he's giving him a Scientology test.
"I sensed a disturbance in the spirit ether."
Oh, is that what they're calling the Force now?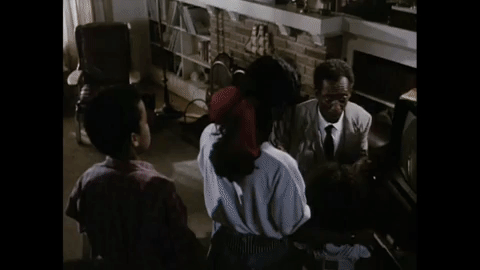 Aha!  I called it!  The wife died.
I'm actually liking this little twist on the ghost story.  How people can become ghosts because heaven "misplaced paperwork," or something like that, so sometimes people stay on Earth temporarily in ghost form until heaven gets their shit together.
Whoah whoah whoah whaoh whoah!  A fucking lightsaber sound effect?  Alright, now I'm pissed that these motherfuckers refer to the Force as a "spirit ether."  Hacks.  Fuck you.  And fuck Kathleen Kennedy too.
Ok, come on.  They're dragging on the whole "Edith is a girl's name" joke too much, and it wasn't funny the first time.
Well, this actually has a decent heartfelt moment.  He has a good excuse for putting work over his children.  Because the wife died, he used up his life-insurance funds to try and help her, and mortgaged the house too to do the same.  He's been trying to work hard and get enough funds to put himself and his family back on track.  Kudos again, for not making him a 2-dimensional "job first" character.
"I'm talking about the fact that I want to concentrate, and the view and the sunlight is distracting."

"…  Ok, I'll buy that one."
Hah!  I could imagine that line being used a lot in the screenwriter's room.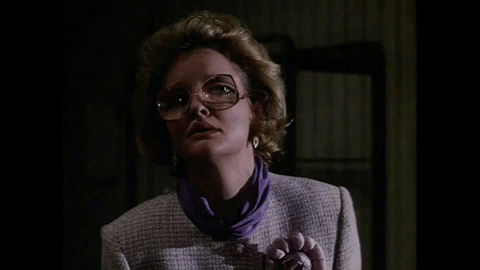 Health inspection for life insurance.  I just know this is going to contain some bullshit.  X-Ray portion: bullshit.  Checking your heartbeat: bullshit.  Bunch of incompetent doctors.  …  Then again…
Ok, come on.  Now this movie can't decide if it wants to be a movie about a ghost or about an invisible man.
Lady attempting to have sex with the Bill Cosby ghost.  Come on, you can do this.  You can make it through without doing another rape/roofie joke.
Jesus, they are making that Stewart kid into a real (republican) dipshit.  Spoiled, semi-rich, blackmailer who has no intelligence (seriously, your plan is to blackmail an "alien"?  Why not tell Batman you're planning to rob him while you're at it?).  He does have one of those cool glowy phones though.
"Put the bitch on the phone!?  Put the bitch on the phone!?  The bitch!?"
Those 3 lines need to be put on a T-shirt.
Ahhhhhhh, Jesus.  All the shit that's going on, and it's going to pull the whole "kids are disappointed in their father at the end of the 2nd act" routine?  You know, I really shouldn't be bitching about something like this, considering what I was expecting out of this movie.  But this film dared to show me some moments of potential to indicate that it could've been good.  But a combination of cliches and eye-rolling moments, and leaps in ghost logic (which I'm pretty sure means fuck-all to just about everyone except for me) just keeps bringing this film back down to the level I was expecting.  And that fucking pisses me off even more.  Come on movie, be good.  BE GOOOOOOOOOOOOOOOODDD!!!!!!!
Man.  So for the magic trick this kid is planning on doing.  A black kid has himself in a straitjacket, while wrapped around in chains, and locked in a magic box?  Good thing this isn't the 1700s or someone would think he's about to go up for auction.  That's 1 of 2 reasons (though I'm sure there's more) as to why the teacher shouldn't allow this stunt to happen, but he does anyway.  I do like how much more lax the 90s were.
"How am I doing?"

"You're getting an A."
Perfect response!
How the hell did this guy from London track down Cosby's location?  Ah fuck it, he's got a lot of science shit that probably acts as a compass, and some computer tech, and all sorts of made up Star Trek bullshit that probably makes it logical somehow in this universe.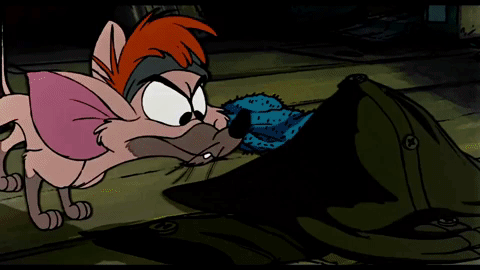 Fuck you for bringing up the "girls' name" joke again.
So he's not dead, but in some coma, where his spirit has temporarily left his body.  Whatever you say to give this a happy ending.
"Let's check the riverbank!"
Bullshit!  Check the fucking hospital you dumbfucks!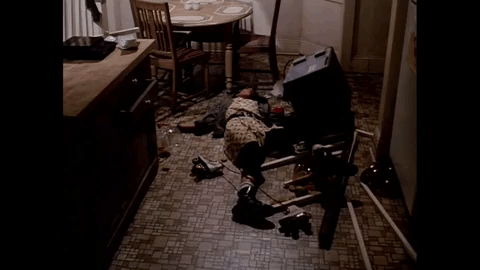 Phahahahahahah!!!!!  Oh my– Hahahahahahahah!  Ooooohhhhh my God.  I take it back.  I thought them cheering when they learned he was a ghost was the funniest moment in the movie.  It's not.  It's when the daughter slips on the skates left by the dumb cunt littler daughter, rolls down the stairs, and somehow flies out far enough to smash into the television (or microwave) and stool.  I mean, I know it sounds fucked up to laugh at something like this.  But, Jesus Christ, that little build-up moment they had to this at the beginning of the film, and that it happened at that moment, and just how fucking far she had to fly from where the stairs were to smash into all that stuff.  I'm fucking dying here.  It was worth watching this movie just for that moment that brings me endless joy (well, maybe not endless; just for the next half hour or so).  I don't care how shitty the rest of the film was, it was worth it just for that.
Oh, Jesus fuck!  That's not how you carry a patient from one hospital bed to another!  You don't pull on her fucking head!  Christ, as if this wasn't funny enough.
Superfast recovery once the ghosts get back into their bodies.  Too fast, especially for the daughter who should be in a fucking neck brace right now.
Ok, this is also kinda funny.  Cosby finds that lunatic Satan-worshiping driver again (who somehow isn't arrested by now), and basically tells him to commit suicide.  And he drives off, leaving the audience under the impression that's exactly what he's going to do.  Man, that's got to be a first for a "family" movie.
And the movie ends just like that.  With Cosby happy, back from the dead, but jobless, poor, and likely to live a life with a minimum-wage job for the rest of his life, unable to support his children.  And he's pissed off his rich Republican neighbor kid.  He's fucked.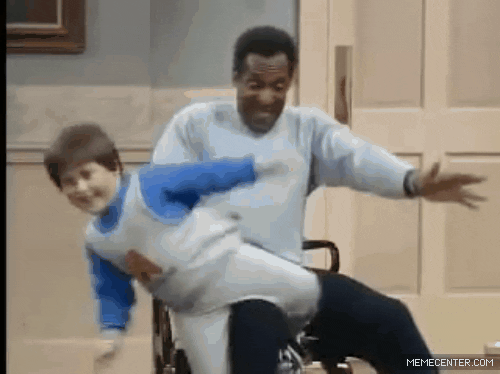 Conclusion
It's honestly not as bad as I thought it was going to be.  Aside from some swearing, some sexual innuendo, and convincing a lunatic to commit suicide, it's not a half-bad family film.  On the other hand, families should loosen up a bit and let their children enjoy shit like this, because it's not as if they aren't going to here the words "shit" and "bitch" when they're at school, or anywhere else for that matter.
Plus it has these two hilarious laugh-out-loud moments, one of which may be intentional, the other of which is definitely unintentional.
But I don't think it was bad enough to qualify for a drunk review.  Couldn't muster up anything that drunk-type-worthy for this film.  Ah, whatever.