So yesterday InfoWars got banned practically simultaneously across several social media platforms.  While I've never been too much of a fan of them myself, especially with how nutty Alex Jones is, this is something I don't condone for the reasons these companies have stated.  The following companies who have banned InfoWars include:
iTunes
Spotify
Facebook
YouTube
MailChimp
Stitcher
Pinterest
LinkedIn
I've never had an iTunes, Spotify, MailChimp, Stitcher, or Pinterest account, so that's no bother for me to ignore them from now on.  Facebook, I've just deleted my account which I've had deactivated (by myself intentionally, Facebook didn't deactivate my account against my will) over the past several months.  Fuck them, and fuck Zuckerberg.
YouTube, well, I'm not going to go so far as to stop using that platform altogether.  After all, there are plenty of users using that platform who are just as outraged over this Orwellian tactic of censorship as I am, and are making videos expressing their frustration, and I'd hate to stop supporting them.  So I'll stick with YouTube, for now, but I've got an account up on BitChute just in case, and Vimeo, and DailyMotion.
LinkedIn, you're fired.  You've never helped me get a job anyway (I've done just fine without you), and you're Google owned anyway.
And for a bonus mention, there's also a website called YouPorn that has also banned InfoWars.  I'm not going to bother questioning why their content would be on that site, though I find it amusing to imagine the scenarios.  But one thing is for sure, there's plenty of other websites to jack off to, including my own.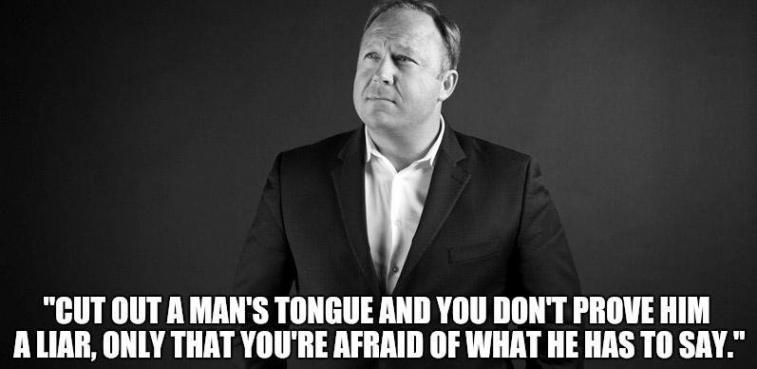 I'll also be setting up accounts at alternative social media sites such as Gab.ai, MeWe.com, and Minds.com.
I don't condone the banning and censoring of a platform just because one disagrees with their news and opinions.  They say it's because they promote hate speech; to that I say take a good look at 30% of all the other people that utilize your services, and see how much of a cocksucking hypocrite you really are.  What they really mean is, "We are banning these people because their politics don't agree with ours, and their news articles aren't biased in the way we want them to be biased."
So I'm going to retaliate.  I'm going to download the InfoWars app just out of spite.  I'm going to visit their website more often (some of their news articles aren't half bad; Alex Jones isn't the only guy doing things there, he can be avoided if he's too much for you).  And I'm going to go about transitioning from Gmail to other mail services.  Maybe ProtonMail, or Zoho, or something.  And I sure as shit ain't giving any of the websites who banned InfoWars a penny of my money.  Because they're not just going to stop with InfoWars if they see they can get away with it, especially just a few months from a midterm election.  They want to see if they can get away with this and censor others, like what Youtube and Facebook and Twitter have been doing in the past, only on a smaller scale.  They're already trying to do something similar to Fox News, among others.  They want to ban/censor all conservative sites, and all conservative speakers.  They've raised the stakes.  I say many others should do likewise against them.
If people thought Death of a Nation was too far-fetched before…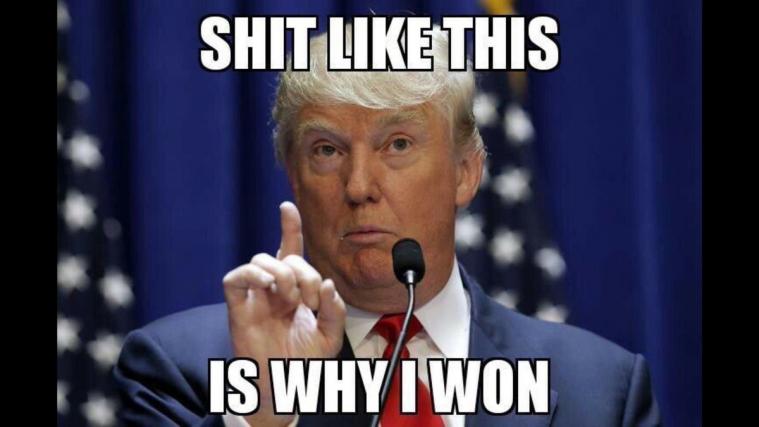 PS: Goddamnit!  I fucking hate it when it comes to shit like this.  I didn't want this!  I didn't want to live in a time where censorship gets so extreme it starts affecting politics and elections!  I didn't want to get into a position where I'm defending InfoWars and fucking Alex Jones!  It's forcing me to get more political than I am now.  And it's also encouraging me to use the Brave web browser as opposed to Chrome or Firefox.  This is bullshit!