Notable events:
South African President F. W. de Klerk promises to free Nelson Mandela & legalizes ANC & 60 other political organisations. USSR Communist party agrees to allow opposition political parties. "60 Minutes" commentator Andy Rooney suspended by CBS for racial remarks attributed to him by a gay magazine. Galileo flies by Venus. In a huge upset, James "Buster" Douglas KOs Mike Tyson in 10th round in Tokyo, Japan to win the world heavyweight boxing title. 40th NBA All-Star Game, Miami Arena, Miami, FL: East beats West, 130-113; MVP: Magic Johnson, LA Lakers, F. Nelson Mandela released after 27 years imprisonment in South Africa. US, Britain & France give Germany OK to reunify. 32nd Grammy Awards: Wind Beneath My Wings, Nick of Time wins. "The Batman Theme" by Danny Elfman wins Grammy Award for Best Instrumental Composition at 32nd Annual Grammy Awards. On a BBC taped interview, rock star Stevie Nicks breaks down, saying that she will never have children & no man can stand her for long. US 65th manned space mission STS 36 (Atlantis 6) launches into orbit. On NBC, Aerosmith appear in Wayne's World, a recurring sketch on Saturday Night Live, where they perform the Wayne's World theme song. Actor Tom Cruise and actress Mimi Rogers divorce.
---
---
Music
Last month was just a warm-up compared to what was unleashed this month in the music industry.
MC Hammer: Please Hammer, Don't Hurt 'Em
Everyone knows U Can't Touch This, even if it is a rip-off of Super Freak by Rick James (bitch) .
---
KLF: Chill Out
Relaxation music.
---
Primus: Frizzle Fry
Too Many Puppies, and John the Fisherman were the big album hits. I can only listen to this album in small bursts, like 2 songs at a time tops before I've had enough.
---
Damn Yankees: Damn Yankees
High Enough, Coming of Age, and Come Again were among the big hits, and this album was known for reviving the career of Ted Nugent. Despite what they say the big hits were, my personal favorite song from this song is "Tell Me How You Want It."
---
The Cramps: Stay Sick
Garage Band with several songs that take a big nod to other songs (God Damn Rock & Roll is a heavy nod to Old Time Rock & Roll by Bob Seger). UK band.
---
Riot: The Privilege of Power
Decent rock n' roll album, though I find the intermissions between songs questionable. Upon a listen, didn't find any notable standouts, but I didn't hear any weak songs either, so it's an all around solid album.
---
Peter Wolf: Up to No Good
Not bad. The best song is a toss-up between Up to No Good, and Shades of Red-Shades of Blue.
---
Gamma Ray: Heading for Tomorrow
Would've been my favorite of the month if only it didn't have several weak songs stacked atop the few excellent songs (the standouts are Lust for Life, Free Time, and Heading for Tomorrow). First studio album of the German metal band. I strongly recommend the original version as opposed to the remastered version. Best song on the album is the one the album is named after, which runs at a vast 14 minutes (though there are various versions of this song, one of which is the live version which runs at an insane 20+ minutes).
---
Oingo Boingo: Dark at the End of the Tunnel
Arguably their last good album.
---
Eric Johnson: Ah Via Musicom
The way he plays that guitar, especially in Cliffs of Dover.
---
---
---
Movies
While the music album selection improved this month, it's debate-able as to whether or not the film quality improved or worsened or stayed the same compared to January 1990. None of the films were as good as Tremors (in my opinion), but some of the others sure gave last month's top films a run for their money.
---
Hard to Kill (9)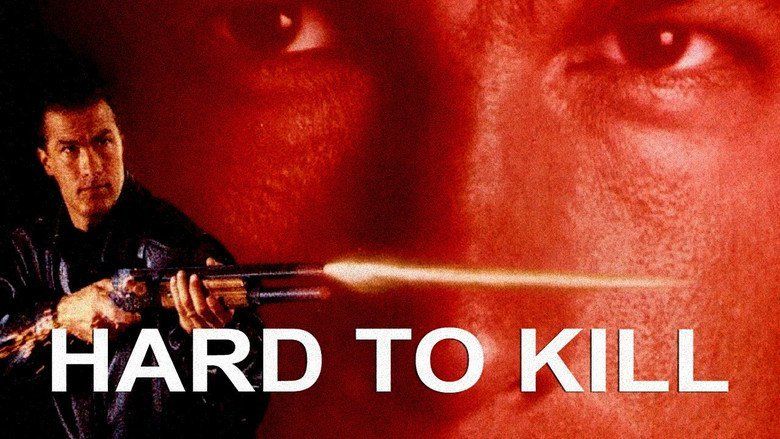 Not one of the better Steven Seagal films in my opinion, yet for some reason a lot of Seagal fans hold this film in high regard. I'm only including it here for that reason, otherwise it's forgettable to me.
---
Nightbreed (16)
Fun film. Great practical effects work, an adrenaline-filled finale, music that sounds like a Batman-rip-off (understandable considering both films were conducted by Danny Elfman), and David Cronenberg playing the villain. Be sure you see the director's cut.
---
Cinema Paradiso (23)
I reviewed this movie. TL;DR: a fun drama film that's all about nostalgia and love for films and how they can shape one's life and one's community. Likely the film of the month (while last month, in my opinion, it was Tremors).
---
Mountains of the Moon (23)
Think of this as The Lost City of Z, except better. While the locations may not involve tropical rainforests, it's still an adventure film where two men form a common bond over exploring the unknown (to England) locations, yet become torn apart due to semi-political conflicts at home. Sure doesn't hold back on the violent moments (as brief as they are), nor the harshness of the environments confronted during exploration.
---
Spontaneous Combustion (23)
It's just an ok movie (at best) that's more of a guilty pleasure than anything else. Probably the last decent thing Tobe Hooper put out aside from The Mangler.
---
Cool Blue (27; VHS)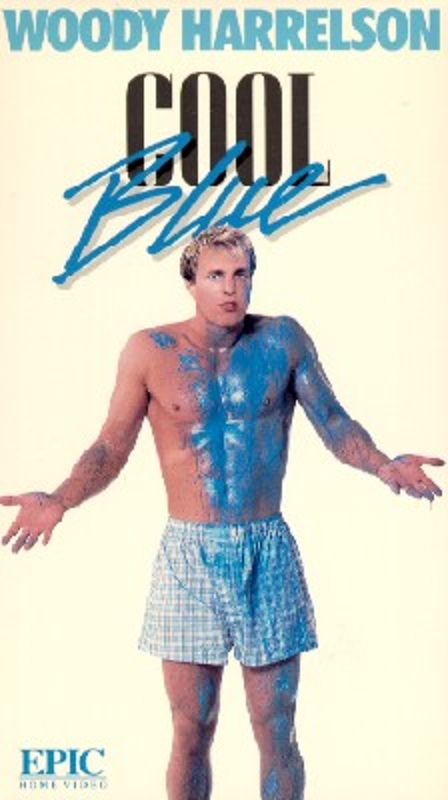 Woody Harrelson's breakout movie coming off of Cheers. Was going to get a theatrical release, but ended up just settling for straight to video. It's not half bad. And don't let the trailer fool you, this is more drama than comedy.
---
---
---
Video Games
More or less about as decent as last month's selections, except that this month would get a game release on the NES that would go down as an all-time classic. Plus this marked the month that the NES Power Glove would be released to the masses.
---
Honorable mentions:
Champions of Krynn (1990; Amiga, Commodore 64)
Bloody Wolf (1990; TurboGrafx-16)
---
Rollerball (NES)
Fun little pinball game, which weren't all that common on the NES, or in general as far as I know for back then.
---
Super Spike V'Ball (NES)
Well, I guess the NES just wouldn't let Sega get away with being the only console to release a beach volleyball game, so they had to take their shot at it, even if they had to port it from the arcade to do it! And they did a decent job from what I've seen.
---
Golf (Game Boy)
Gotta give the Game Boy something just out of pity, like the last episode. Don't get me wrong, this game has its fans back in the day, and it's decent, but it's not anything I would ever want to play today.
---
Batman (NES)
One of the big NES classics in the same vane as Ninja Gaiden (and probably just as difficult; hard as hell). Need I say more other than the 90s knew how to make a solid film-to-game adaptation? Sega would follow suit in the months to come. And as great as this game is, while it should have by all right been the best game of the month, something else came out that would top it, and practically every other NES game ever made. And I'm not so sure I have the willpower today to get good enough to beat this thing. But it is fun, so long as I don't get pissed enough to throw the controller and the console out the fucking window.
---
Super Mario Bros. 3 (NES)
Well, it's Super Mario Bros. 3. Nothing else is going to top this for game of the month. Was definitely a contender (if not winner) for Game of the Year. A game so hyped up (and lived up to it), that there was an entire movie created for the sole purpose of being a glorified advertisement for it.
---
Aerial Assault (1990; Sega Master System)
Basic.
---
Alex Kidd in Shinobi World (1990; Sega Master System)
Arguably the best Alex Kidd game.
---
Dragon Crystal (1990; Sega Master System)
---
Railroad Tycoon (1990; DOS, Amiga, Atari-ST)
The one that started it all.
---
Links: The Challenge of Golf (1990; PC, Sega CD [1994])
The golf game to set the standard for all golf games.
---
Conquests of Camelot: The Search for the Grail (1990; PC)
---
Dragon Wars (1990; PC)
---
---
---
Television Shows
I could only find 3 shows that were halfway decent, though none of them lasted the year, let alone half the year. These are mostly sympathy picks, key word being "mostly." There was also this miniseries titled Blind Faith. And another titled The Kennedys of Massachusetts.
Rodeo Drive (February 5, 1990 – May 4, 1990; Lifetime Television)
A so-so game show that was never going to be popular, but the host made it entertaining.
---
Elvis (February 6 – May 19, 1990; ABC)
Show didn't gain enough ratings, so it was cancelled, and re-released along with the unaired episodes as a 4 hour miniseries. Honestly, the show seemed ok to me. Maybe audiences got Elvis fatigue during this time period, or the show wasn't advertised enough. Then again, a lot of great shows got cancelled before their prime from the late 80s to about 2010 (seriously, fuck you people for cancelling Firefly, Surface and Deadwood). It is what it is.
---
Nasty Boys (February 19 – July 20, 1990; NBC)
"Is this College Boy?"
"No, this is Donald Trump."
Ok, now this show was so fucking fun in the way only the 90s could be (well ok, late 80s too). What the early 90s crowd thought awesome cops were like (more gangster than cop, but in all the right ways). Entertaining for the cheese and the awesomeness. Seriously, fuck you people for cancelling Nasty Boys!
Edit (11-18-2018): Well, looks like I may have overlooked one. There was this made for TV movie which ended up acting as a pilot for a series that would show up next month. The series is a bit different from this made-for-tv film, which itself is a glorified series pilot. But it's worth mentioning, mainly just for the pilot/movie.
---
A Family For Joe (February 25, 1990 for pilot/film; March 24 – August 19, 1990 for series)
So the film itself has some fans who like it. The show has less fans, but worth mentioning. And that's all I'll really do here, give an honorable mention. It's about some foster kids who don't want to get separated, so they get some bum off the street to act as their father.
Other Cultural Stuff
Edit (11-9-2019): Added note in Video Games section that the Power Glove was released this month.
Edit (8-6-2020): Added Cool Blue to Movies.
Edit (1-5-2020): Added Railroad Tycoon to Games.
Edit (5-21-2022): Added Spontaneous Combustion to Movies.
Edit (1-29-2023): Added Dragon Wars, Conquest of Camelot, Links [golf], Aerial Assault, Alex Kidd in Shinobi World to Games.