Rated: 2.5 / 5
The Vietnam War.  Probably the most controversial war America has ever gotten involved in that has people bickering about it to this day.  Why did we go in there?  Was it ever winnable?  Should we have ever gone in there?  What were our initial intentions, and how did they change?  What were the intentions of each individual high-ranking official in a position of power to influence the war?  Do we have that much of a right to judge those who were involved when we are incapable of experiencing what they have experienced?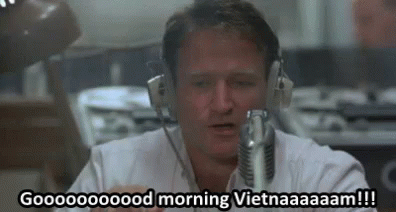 So I became interested with Ken Burns in particular after seeing his incredibly well-done Civil War documentary series from 1990.  Both that miniseries and this Vietnam one were done on PBS.  So I ended up getting this at Best Buy as an impulse buy.  And for the first 7 episodes, despite a few slow bits here and there with emotional reflections put on by veterans and family members of dead veterans, I thought it was pretty good solid stuff.  Like the Civil War documentary miniseries, it covered a good amount of historical ground, with events going as far back as 1858 leading up to the war, to the retreat of the French only to be replaced by the U.S., the political plays and disasters done by John F. Kennedy, Lyndon B. Johnson, and Richard Nixon, stories of the soldiers on the battlefield including Vietnamese from both sides, and so on.  I felt I was getting my money's worth…
… at first.  But the thing is, when it comes to documentaries as ambitious as this, especially with Ken Burns involved, and with the tagline on the poster, my expectations tend to be high.  And when they are high, I make double sure about the quality.  And when it comes to documentaries, I am much more picky than normal about biases and context.  There were a few things that I found a tad questionable, in that it seemed like some detail was being left out.  For instance, the protests and calls for ending the Vietnam War in the United States, with many people, especially college and high school students, protesting the war, but not much given for those who protested against the anti-war protesters.  The Kent State incident, how it seemed like there was more to it than the documentary was letting on (similar to how some details of Abraham Lincoln's surprise re-election during the Civil War were left unsaid in the Civil War documentary).  The testimonies of some Vietnamese, but not as much from the Southern side.  The portrayal of Ho Chi Min as a saint who had no ill intentions whatsoever.
The final straw that made me want to take a look outside of the box came when the whole Jane Fonda thing happened, where it showed how she was not only against the war, but seemed to hold a hatred for American troops yet had sympathy for the Viet Cong and North Vietnamese troops.  Yes, it did highlight her voiced opinions on the matter, and how some (if not all) veterans felt betrayed by her (and rightly so in my opinion).  She also called the POWs liars for claiming they were mistreated by their captors.  However, there was/is a rumor that she did more than that, that she shook the hands of some of the prisoners, and one of the prisoners handed her some small paper scraps with the POW's social security numbers, indicating that they wanted her to take the papers back to their families in the U.S., to let them know they are alive.  But she ended up giving the papers to the prison guard instead, who then severely beat the POWs.  Now, from what I've researched, this rumor is false, but it was one of the things that made me want to take a closer look.  Sometimes, what a documentary shows is all there is, and the rest is baseless conspiracy theories.  Stuff I've been careful of ever since wising up about 9/11 truthers.
However, there is stuff the documentary did leave out, that did really happen.  First, Ho Chi Minh.  The documentary portrays him as a somewhat peaceful man who desired a united and independent Vietnam country, and even quoted the Declaration of Independence by the United States.  It states that he admired the message of the U.S., of their desire for all countries to be free and independent.  How he didn't really want a war, but it was really more of the prime minister's doing for instigating the conflict in Vietnam,  Le Duan.  It basically puts Ho Chi Minh in a similar light as Gandhi, yet he was also a rebel when he needed to be, helping the Vietnamese against the French armies.  However, the documentary completely overlooks how repressive his regime came during the mid 1950s (after successfully driving out the French, but remaining in the North half of Vietnam, similar to how there's a North Korea).  How due to the state of that portion of the country, he asked for assistance from communist Russia and China, began agricultural reforms, and became more brutal and oppressive as a result (Source).  How brutal and oppressive?  How about being responsible for the killing of tens of thousands of his own people (perhaps even hundreds of thousands)?  In a Soviet-style land-reform campaign (Source).  The fact that this was left out is unforgivable for a documentary series like this, especially when its tagline claims to be going over multiple truths in the war, indicating that it will highlight many of the grey areas.  Besides, whenever anyone is portrayed as purely angelic or as pure evil, I become skeptical.  I believe they should be portrayed as they were, as human.  And humans are flawed beings, with some good things about them, and some bad things.
Doing a little more research, I've also learned of incidents leading up to the first Indochina War (prior to the U.S. involvement).  A good amount is covered, but a few significant events were left out.  The miniseries did not cover France granting Cambodia independence in 1953 (Source), which at the very least portrays the French as less assholish and authoritarian-like when it came to their Asian involvement (though that doesn't mean they should be left off the hook, it's just better to have more facts like that to give more food for thought).  Little to nothing is said of the Japanese involvement as well (and there-bye completely overlooking president Truman's involvement in the war), which is something fascinating in of itself, that America would entrust Vietnam to the Japanese for a brief period of time within a decade after defeating them in WWII.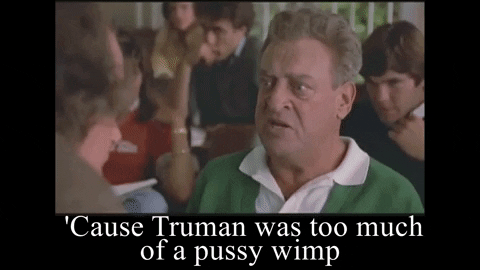 The documentary covers the riots and protests not just in the U.S., but also around the world; though it's very frustrating to show the international riots yet give no mention as to what they were about or why they were happening; you know, for those of us not as well educated.  International rioting aside, not enough detail is given regarding the U.S. protests when it came to the organized groups, like the Black Panthers or the Weather Underground.  Since the documentary indicated it was going to show not just how the Vietnam War affected things culturally, but also how a wave of civil rights was going on at the same time within the country, you would think details like that would be a bit more important than another 5 minutes of some soldier reflecting on some emotional moment in his/her life (there's more than enough of that as-is).  Giving details as to what these organizations were, what their goals were, and some of the stuff they did.  No mentions of blowing up buildings or shooting people, thus indicating these protesters did bad things outside of just trashing streets and destroying cars and damaging property (by breaking windows).  Seemed too much in favor of the protesters.  The film is very much on their side when it came to the anti-war portrayal.  Hardly any time is given to vets and/or citizens who were against the anti-war protests, and thus not shedding any light on the perspectives of those who voted on certain gallup polls (which were mentioned) which was split on the protests, or mostly against them.  If nothing else, I would go so far as to say there's a hint of contempt for that majority who voted as such in those polls.  The closest that I can remember regarding an alternate view is some woman saying something along the lines of, "I respect your right to protest, as that's your free speech privilege.  But if you come knocking at my door again, I'll blow your head off."  And that's it.  Every other interview ranges from support of the protests, to "It's amazing that this is happening."  That's because virtually all the Vietnam vets that are interviewed for the documentary were a part of "Vietnam Veterans Against the War".  I sense bias.
Then there's the Kent State shootings in May 4, 1970, where National Guardsmen opened fire on the students in the parking lot, killing 4, wounding 9.  The documentary portrays it as a random act, letting the footage imply the guards turned and fired suddenly, as if alerted to something going on behind them.  But other than the footage speaking for itself, the narrative seems more on the side of the protesters, implying that the National Guard was in the wrong, and that this was a sign of the government forces turning on civilians, calling into question the purpose of the government being for the people by the people, and asking what exactly were the soldiers in Vietnam fighting for if all this was going on.  But the film never really goes into detail about the incident, such as how the National Guard felt they were in danger, becoming surrounded, cut off from escape by both the protesters and a fence, that several guardsmen had rocks thrown at them, and they felt firing was necessary because they felt they were threatened.  The documentary also doesn't mention that several of the guards fired into the air to scare off the campus protesters, while others actually fired into a group in the parking lot, thus indicating there was confusion amidst the chaos (Source).  But the documentary did bring up an interesting point about how the burning of the ROTC building at Kent State by protesters, combined with the fact that the National Guard were anything but anti-military, implied that this created enough tension as-is, making a disaster like this borderline inevitable if the protesting continued on.  Still, would've been nice to have more detail and grey area shown, which wouldn't have been difficult if more narration was provided over the footage.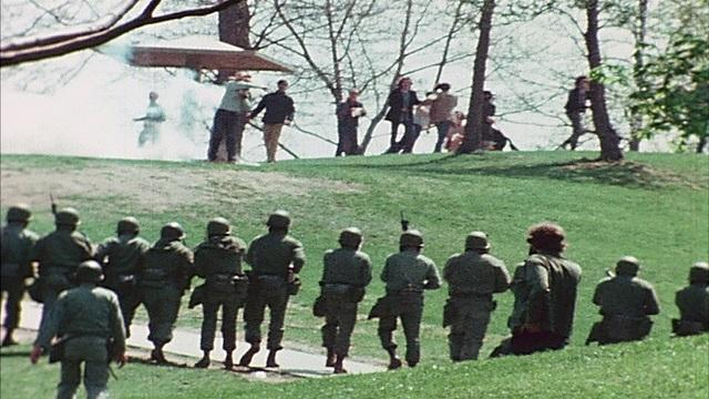 The documentary also doesn't mention the Hmungs, among others, who also fought alongside U.S. troops to combat the North Vietnamese.  It also doesn't mention the atrocities committed against the Montagnards, Hmung, and Nungs after the war ended.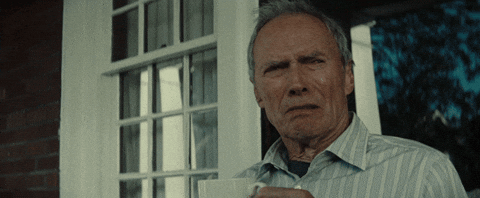 Richard Nixon is definitely portrayed as a worse individual than JFK and LBJ, despite the bad/stupid shit LBJ did (JFK though, if anything, was slightly overdone with his role in sinking the U.S. further into the war; yes, he did the stuff shown in the documentary, but it's left unsaid some of the other things he did trying to prevent the U.S. from sinking so far into it).  Look, the bottom line is that all politicians are assholes, they all lie, but they also try to do some good things too, even if that's ultimately secondary to staying in power.  This is more of a nitpick than anything else compared to all the other faults in the documentary, but it's clear that Burns and/or Novick has it in for Nixon, going a bit beyond just stating facts when it comes to showing his faults (and very little of his successes, and even then underplaying them).
The infamous footage/photo of that guy getting shot point-blank in the head and dying, it highlights the reaction, viewing it as a terrible thing, yet fails to mention why the guy was getting executed.  It was because he killed the wife and 6 children of a police officer.  No single truth in war, remember the tagline!?!?
While the miniseries does show the instance of that Vietnamese girl getting burned by napalm in that famous photo, and stating that she lived and later moved to Canada, it failed to mention that she moved to Canada to escape from the Communist regime of Vietnam, because they wouldn't let her attend school or get a real job because they were more interested in using her as a propaganda piece.
There isn't enough information given regarding the disparity of U.S. troops, as in how they acted.  Not all U.S. troops acted as despicably as those in the My Lai Massacre, not all U.S. troops treated the Vietnamese like shit.  There was a decent number of troops that acted as respectful as one would expect and hope, especially back in the day when we had this naive belief that we could do no wrong.  On that note, and I believe I'm repeating myself a bit here, the documentary doesn't really mention much of anything regarding how similar atrocities were done by the North Vietnamese (or the Viet Cong).
There is no mention of the role opium played.  The only indication of opium is that a decent number of U.S. troops got addicted to it.  There was more to it than that (something hinted at in the more recent TV show Quarry).  That opium was utilized in Vietnam by U.S. forces (I would assume the CIA) to help finance not just the Vietnam war, but also the Korean war.  And this financing eventually led to its spread into the United States (it wasn't just the Colombians helping Americans getting hooked on that shit).
And lastly, the documentary doesn't cover anywhere near the level of atrocities committed by the Communist regime after the war in Vietnam (or hell, even during the war; there's more focus on the atrocities committed by the U.S. troops and by South Vietnam).  The only implication we get is that they got a hold of classified information regarding those who helped the U.S., and thus created a "blood list," a list of those for the Communists to hunt down and kill.  It doesn't mention anything beyond that implication, just that the war ended, China invaded briefly, and they suffered from trying out Socialism for 10 years with disastrous results before recovering and turning into a decent country.
This documentary is selective in its focus, lies by leaving out important details, and without a doubt has a bias extreme enough to cause a very tiny alarm in my head to ring at me when I saw that it was made by PBS.  "But the Civil War documentary was also made by PBS," I said to myself.  "But that was 1990, not 2017," I should have responded to myself.  A lot can change in 27 years.  The details it leaves out are focuses in a few specific areas, and the fact that they are focused in what is left out confirms my suspicions.  It leaves out much of the atrocities the Communists wrought upon the Vietnamese (it's mentioned to a small extent, infinitesimal compared to how much is focused regarding the amount of atrocities committed by the South Vietnamese and the Americans to the Viet Cong and civilians).  It leaves out much of how North Vietnam and the Viet Cong were still able to function so well and in an organized matter despite the losses they were taking (such as by being supplied by the Chinese and Soviets).  Most importantly, most of the Vietnamese that are interviewed are of Viet Cong or North Vietnam origin.  The only bits dedicated to the South are of how corrupt their government has become, how poor their military conditions were, how much they disliked the Americans, and so on.  Nothing is ever really mentioned of the "victories" the U.S. and South Vietnam achieved during the war (such as the Battle of Dong Ha Bridge); it paints a grim picture of constant ambushes and inability to hold taken ground without showing hardly any evidence to the contrary (aside from coverage of the battle portrayed in the film We Were Soldiers, and holding out against the Tet Offensive), plenty of which does exist.
This documentary is a glorified rehash of the defeatist zeitgeist of the 1970s.  It paints the picture far too heavily on the traditional, "America fucked up by getting involved," narrative without clearly displaying the fact that other countries were clearly involved as well.  In essence, it was a sort of proxy war between the U.S. and the Communists, a proxy war we lost thanks in part to having no clear strategy other than body count, bad intelligence, bad military decisions made by politicians and due to pressure from anti-war protesters.  That doesn't in any way take away from the blunders and atrocities and levels of hypocrisy done by U.S. soldiers/generals/politicians, but it does show that this was a picture far less simple than the documentary lets on.  On top of all that, the documentary from the very beginning is clearly on the side of the message that states that Vietnam was a war the U.S. had no chance of winning, a message many disagree with; it never even considers the alternative that there may have been a way to win the war, even when there are some books written on that very idea.  That doesn't necessarily mean they were right, but concluding from the start that the war was unwinnable leaves their opinions out of the picture, opinions that I believe are worth pondering.  The fact that it is dedicated to its very core towards keeping the picture so simple is a shame.
To quote an Amazon.com review of the film:
A veteran is quoted at the end of the film saying, "We have learned a lesson…that we just can't impose our will on others." While that daffy aphorism sums up the documentary, in real life the opposite is true. Alexander imposed his will upon the Persian empire. Rome indelibly imposed its will upon Carthage. After the Civil War, the Federal government imposed its will upon the Confederacy. Following World War II, we imposed our will upon Nazi Germany and bushido Japan. In 1975, the North Vietnamese Stalinist government imposed its will upon the South Vietnamese. — Joshua Welte
If they really wanted to do a good job covering as much as possible with the war, it needed more focus.  Part of that focus should have included what life was like for various Vietnamese in the North and South, before, during, and after the war.  How their lives changed, what hopes they had at various times, if America was affecting those hopes in a positive or negative way, how they viewed Ho Chi Min and Russia and China.
There is more that is left unsaid with the documentary that should've been covered at least for the sake of trying to be fair and balanced, but I'll leave that for those who want to research further into the subject.
Now, with that being said, all those bits of historical facts that are absent from this documentary series isn't enough for me to completely hate it.  There's still plenty of good stuff to be had here.  Like showing how Nixon secretly went behind many people's backs to prevent a peace meeting between the North and South Vietnam from happening so that he would have a better chance at winning the election, something LBJ was aware of, and could prove it, but wouldn't do it because he had acquired this information illegally.  The documentary also goes into nice detail (albeit briefly, but justifiably so) of Vietnam's history with the French leading up to the 1960s-70s war (though leaving out the bits with the Japanese).  Despite the bias, I currently agree that this was a war America should never have gotten into, as it did much more harm than good (though some still debate to this day if it was winnable or not; though I wouldn't deny that any chance of victory for the South was fucked from the start due to political corruption and dumb political decisions from both the South Vietnamese government and the U.S. government), it just didn't need to be so biased and anti-war to get that message across.  And it has a decent epilogue regarding the Vietnam Memorial (and how it came to be), and how our relations with Vietnam have improved since then, as we learn to make peace with the past.  Regarding that last sentence though, it showed Bill Clinton going to Vietnam to instigate peace, and it showed Barack Obama doing the same, but skipped over George W. Bush making the visit during his term in 2006 (Democratic bias much?).  So it is worth watching, but with a large grain of salt and with a critical eye.  Don't be fooled in to thinking this documentary gives enough perspective to be considered satisfactory.
While there is enough information in it to make it worthwhile despite the bias, I just can't in good conscience give it more than a 2.5 / 5 score, considering the flaws.  That being said, I'm going to search for another Vietnam documentary series that is less biased than this, and has more in-depth information.  A few films aside, this search has led me to an old 1982 documentary series titled Vietnam – A Television History.  Now while it has gotten a DVD re-release courtesy of American Experience, it has a serious problem.  From what I've gathered, it trims down on the fucking interviews!  It censors the original version and throws in more advertisements!  And I fucking hate censorship!  So now I have to track down a fucking VHS collection of the goddamn thing, watch it that way, likely download it onto my computer through Pinnacle/Dazzle (and I'm all ears for a better alternative than that software), and then put it in a safe storage space online somewhere so that it doesn't get lost through the ravages of time.  The censored American Experience (there's an ironic name for a company in this context if I ever heard one) version can currently be viewed on youtube, but I'm sure as shit not watching it that way.
Other sources:
https://www.mercurynews.com/2017/09/29/veterans-angry-disappointed-following-pbs-vietnam-war-documentary/
https://www.peakingat70.com/lets-talk-america/2017/9/13/burning-history-ossifying-the-false-narrative
http://thefederalist.com/2017/11/03/vietnam-war-vet-critiques-ken-burns-new-pbs-documentary/#disqus_thread
https://www.huffingtonpost.com/entry/burns-vietnam-documentary-promotes-misleading-history_us_59bf4922e4b0390a1564df2b
https://historynewsnetwork.org/article/167046
https://www.therussophile.org/what-ken-burns-left-out-of-the-vietnam-story.html/
https://www.jacobinmag.com/2017/09/vietnam-war-ken-burns-us-imperialism
PS: For a fascinating yet gut-wrenching case study that gets right down to the horrors of war, atrocities committed by Americans at My Lai and how the effects carried on after the war, I know of two things I can recommend watching.  It will show soldiers who have regret, and will make you wonder if they can be forgiven, when they can't forgive themselves, and have instilled a permanent hatred amongst their victims.  It is raw and powerful stuff, and I recommend watching them in this order: My Lai (by American Experience; yes, I'm recommending a documentary done by them after bashing them for censoring a previously made documentary), and Four Hours in My Lai (hosted by a show called First Tuesday).  Back-to-back, it becomes more clear as to how decent American citizens can devolve from being decent soldiers to being capable of committing some of the most atrocious acts imaginable.
Edit: Ok, so Ken Burns is definitely a leftist, as made clear with a speech made at the 2016 Stanford Commencement Address, which is hypocritical of him giving the context of the rest of the speech, not to mention flat-out lying with some of his statements.  A pity too, because he makes some really great statements in the speech.  Guess it sums up some of the pros and cons of his more recent documentaries in a nutshell.
Also, a Vietnam vet blog entry worth reading: https://colemanluck.net/2018/01/08/vietnam-1968-some-personal-thoughts-about-ken-burns-documentary-and-my-own-experiences/