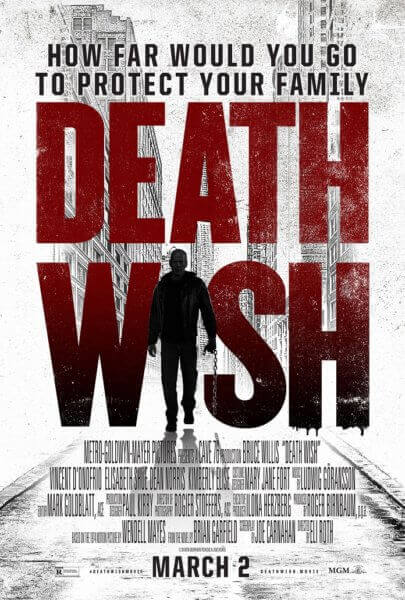 Rated: 3.5 / 5
"So you're going to save the animal that shot him!?"
"If I can."
Rant
So I was interested in seeing this film in November of last year when it was set to release, but then it got pushed back to May 2, 2018, due to concerns of it being released after the events of a mass shooting.  Guess that turned out well.
While I was eager to see this flick after watching the trailer last year (and becoming dismayed when I found it its release would be delayed until, well, today), I had my reservations.  First, with Bruce Willis.  The last film I saw him in where he looked like he gave a damn about the role and attempted to put some effort into it was Looper (a film I found to be mediocre, mainly due to some holes in the time travel logic, and the altered pace of the second half).  Outside of that, most of the stuff he's in he's just sleepwalking through.  Not putting hardly any effort into his role.  Unfortunately, that's still the case with this film, but he does become more alive during the action scenes.  On the other hand, despite people stating how awesome Charles Bronson is, he pretty much did the exact same thing in the original 1974 Death Wish film.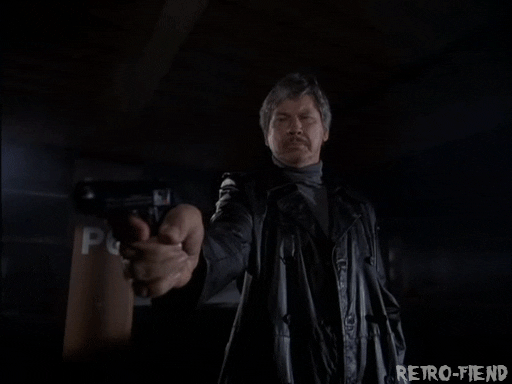 The second reservation is with Eli Roth.  Now, this director, he couldn't make a great film to save his life.  The best anyone could ever hope for from him is a B+ movie, and that's it.  Most of the time he releases C-grade material that can be entertaining, but not good enough to be entirely memorable.  He loves putting gore into his films, can keep a film interesting enough to sit through all the way to the end, and usually injects enough thought-provoking material to consider when the film is over; but let's be fair here, it's stuff you would only think about for a couple moments and then move on, it's never heavy.  That being said, for a film like this, a competent B+ actioner was all that I really needed.  Plus, unlike just about every other film he's done, this one doesn't star annoying youngsters.  He finally directs something with a middle-aged (or older-aged; sorry Bruce) protagonist having the lead role.
When the original Death Wish film was released in 1974, it was released to much controversy.  Critics decried its support of vigilantism, repulsed by the violence and the rape scene, and proclaimed the film as immoral to society.  Yet it was a hit with audiences, and it sparked discussion on the concept of vigilantism, especially with the rising crime rates.  Cut to today, and it doesn't seem like much has changed on the controversy aspect, except that now "racism" is thrown into the mix, and choosing to attack groups of people with certain political views in addition to the concepts brought up in the film, as opposed to just exclusively attacking the ideas in the film itself.
One could say it's definitely not a good time in America to release a movie which embraces gun-toting vigilantism with a complete disregard for any repercussions, one that offers a well-to-do white man as the answer to crime, but it's never really a good time to release such an insensitive, tone-deaf movie. The crucial arc of pacifist-to-maniac is missing here, leaving the feature pointless, merely staging a "protect your family" parade. The only challenging thing about this movie is watching it.
Alan Zilberman ✔@alanzilberman

Eli Roth's Death Wish remake is so nakedly fascist that alt-righters will have an erection before the trailer ends http://bit.ly/2hr1mpC
Maybe #DeathWish isn't a good idea in a post-Trayvon Martin world. White dudes on vigilante rampages for their fridged wife is very 1980…
Moving it to Chicago is basically code for "let's shoot black people"
In moving the setting to Chicago, a city where gun violence is both well-documented and highly politicized, and setting the trailer to "Back in Black", the remake tips its hand: 2017's Death Wish comes off as a work of cowardice and opportunism, piggybacking off hard-right fear-mongering and a government that's completely and utterly disingenuous in its rhetoric about violent crime when nationwide, crime rates—despite rises in cities thanks to mass shootings like the Pulse massacre in Orlando—remain historically low. This stands in stark contrast to the state of violent crime in the U.S. during the '70s, a decade that did see rising crime as well as some of the most notorious killers in the nation's history.

The new Death Wish has an entirely different context, one where guns are routinely turned on black citizens by white supremacists and white cops, where mass shootings regularly occur and lawmakers refuse to do anything about it, where guns in the hands of the populace is not a rarity but arguably an epidemic. It takes a profound level of either ignorance or craven, willful opportunism to think that this is a moment to make a film about a white man's rage channeled through the barrel of a gun.
Although, even trying to have fun with the gritty revenge flick can prove troublesome; for some indefensible reason 95% of the criminals are minorities. The self-aware jabs at how easy it is to acquire a gun in America (Bruce Willis takes a few comedic trips to a satirical weapons store similar to Ammunation the Grand Theft Auto games) feel halfhearted and edited in after recent tragedies to throw criticism in both directions of the political spectrum. And let's face it, watching a teenage girl fear for her life during a shootout right now is probably the last thing people will want to see, regardless of how the scare turns out. Honestly, an enlightened remake of Death Wish would not place Jordan in a coma, instead, it would give her a real character alongside PTSD in the aftermath of such events. The limited amount of perspective we do get from her is better than anything else in the movie from a narrative standpoint,
It's the absolute wrong movie at the absolute wrong time. With our country currently reeling from the latest in what seems like an endless cycle of sickening school shootings, there couldn't be a worse moment for a film that not only fetishizes gun violence, but also seems to get off on it. I'm sure there must have been long hand-wringing debates about whether to shelve the film for a couple of months and let the still-fresh wounds heal. At least I hope so. But whatever the case, the louder and more irresponsible voices in the room seem to have won out.

[…]

The audience I saw it with (in a Blue State, no less) cheered like crazy during the moments that might have otherwise given them pause. […] But the marketing of the film is another matter entirely. It has an unmistakable stink of rah-rah Make America Great Again-ness to it. It's patriotic red meat thrown to the NRA crowd.
A time of Trumpist racism, incoherent gun policy, fear of police, etc., would be fertile subjects for mainstream films that use genre metaphors to address real national debates. That's something this Death Wish doesn't even try to be. Something has gone very wrong in Hollywood when one longs for the moral nuance of a Charles Bronson exploitation flick.
The NRA would have you believe that the answer to a bad guy with a gun is a good guy with a gun. But what about a bad movie with a gun? There will surely be those who approach Eli Roth's updated "Death Wish" — with Bruce Willis taking over outlaw-justice duties for Charles Bronson — as the fantasy balm of righteous violence they need after the headline horrors of so many mass killings.

But is an upstanding man turned instant vengeance machine, who slays only the right criminals, who never hits a bystander, really the message our roiling gun-debate conversation needs right now?

[…]

Never addressed, though, is the racial truism that if an anonymous, hoodie-shrouded person of color from a poor neighborhood were dispensing street justice, he'd hardly be labeled a "guardian angel" or people's hero. He might not even be covered by the media. But that kind of truth-telling would just harsh this movie's NRA-friendly buzz.

[…]

It's anyone's guess if the nation's newly politicized, gun-control-hungry teenagers will be a decisive demographic in this movie's box office fate. But as I left the screening for "Death Wish," one middle-aged white guy barked out over the credits, "God bless the NRA! Arm the teachers!" Trigger warning, indeed.
It's difficult to think of a film more out of step with the current culture than Eli Roth's remake of Michael Winner's 1974 action thriller Death Wish. At a time when Americans are constantly bombarded with reports of unpunished police brutality, the film suggests that the true problem with justice in our country is that law enforcement isn't violent enough.
Watch it now, and you laugh at the campier aspects, cringe at the outright racism and sit slack-jawed as a Southern yokel/NRA avatar circa '74 talks about how the only thing that stops a bad guy with a gun is a good guy with a gun.

[…]

But it helps to remember that this Nixon-era law-and-order wet dream also became a huge blockbuster hit, sparked a lot of point/counterpoint conversation about vigilantism, gave Charles Bronson's career a shot in the arm and kicked off a revenge-fantasy franchise that went well into the Nineties.  […] And given how Trump resurrected that same "law and order" rhetoric to scare voters and play to his base's baser instincts, you can see why an opportunist might want to remake it now, right?
2018 is turning out to be a truly inclusive year for on-screen representation. "Black Panther" invited African-American audiences to see themselves in a massive superhero movie that wasn't about their own oppression, "A Fantastic Woman" gave transgender women the chance to see themselves in an acclaimed film that wasn't terribly retrograde, and now Eli Roth's dangerously enjoyable "Death Wish" gives right-wing lunatics the opportunity to see themselves in a fascist fairy tale that wasn't directed by Dinesh D'Souza. To each their own cinema.

[…]

The grossest part of the entire movie are the milliseconds between when you smile at what you're seeing and when you recoil at what it means. Roth implicates us in the violence to an extent that the original never did, or never could.
Irresponsibly tone deaf, maverick in its thematic ignorance and pornographic in its fetishistic gun obsession. There's never a point where vi-o-lent vigilante justice might *not* be the answer, always gruesomely inflicted with Rothian levels of fatal body trauma. For a movie that opens with media chatter about how Chicago's criminal epidemic has reached near-dystopian levels, there's a shocking lack of responsible messaging under peeled layers of flesh. No matter how much you might want to separate your politics from movies, Death Wish refuses to let you. It's a dumbfounding example of the exact kind of weapons normalization we *do-f#&king-not* need in mainstream pop culture right now.
The scene, by all rights, ought to be a nasty bit of business: a middle-aged white avenger in a hoodie, popping out of nowhere to blow a black drug dealer away. But that "last customer" line plays like an old Schwarzenegger kiss-off, and the lawless killing is followed by equal-time commentary from black and white talk-radio hosts — the film's explicit attempt to defuse any racist overtones.

More than that, the reality of a glib execution like this one is that audiences have been consuming overripe revenge thrillers for 45 years now, and they no longer take them all that seriously. Blowing someone away with unsmiling moral cool is now an act of violent comedy. (That's certainly how the multi-racial audience reacted at the preview showing of "Death Wish" I attended; they hooted and hollered with glee.)

"Death Wish," make no mistake, is a movie that has its heart in the wrong place. It's an advertisement for gun fetishism, for taking the law into your own hands, for homicide as justice, for thinking of assault weapons as the world's coolest toys. Given that the eternal debate about gun control has now been heightened, post-Parkland massacre, to a new state of urgency, the film, depending on your point of view, is either horribly timed or spectacularly well-timed. An N.R.A. cultist might see the new "Death Wish" and think, "Hollywood finally made one for our side."
There is no clear explanation as to why Roth decided today's world needed to revisit the franchise's ultra-right-wing dog whistling. Perhaps a George Zimmerman biopic fell apart due to rights issues, and this was the closest producers could get. Or maybe the cinema needs just that much more sickeningly sincere gun fetishization – they've certainly got an audience in Senator Marco Rubio, so that's one ticket sold.
Death Wish is the last movie we need right now. Eli Roth's remake of the 1974 original is just as tasteless and tone-deaf as its exploitative trailer promised, with Bruce Willis' doctor-turned-vigilante Paul Kersey doling out gunpowdered justice against the milieu of Chicago's real-life gun violence epidemic after his wife is killed during a home invasion.
Actually: No. There's no better time to sit with director Eli Roth's version of "Death Wish." Sixteen days after Parkland; 17 days after the murder of Chicago police Cmdr. Paul Bauer; the same week as our president's assertion that he would've run into that Florida high school and taken care of business, gun or no. Yes, it feels like the week for this movie.

Funny thing: Initially, MGM had this Bruce Willis "Death Wish" reboot scheduled for a Nov. 22, 2017, launch. But a week after last fall's gun massacre in Las Vegas, the studio thought, well, maybe this isn't the moment to get audiences jazzed about an NRA wet dream. So MGM waited, forgetting that America never goes too long between massacres.
So that's the general atmosphere of mainstream film critics, and I'm sure mainstream news sites and talk shows, most of which are liberal and pro-gun-control.  Unlike the 70s where they just called the film repulsive, today they not only call it repulsive, but call anyone who enjoys it repulsive, and call anyone related to being pro-Trump or pro-NRA repulsive (and racist, and alt-right, and pro-fascist).
Ok, first of all, can't we just agree that there are people out there who don't give a fuck about politics and just want to see a revenge-thriller?  Not everyone who would find enjoyment in this move fits those "negative" traits, and even if they did those trait definitions have been stretched so broadly just about anyone could fit into their definition.
Second, just because someone is pro-NRA, pro-Trump, anti-gun-control, doesn't mean they're an asshole who promotes violence and wants to kill everyone.  I'm tired of seeing people like that, including me, being labeled as such.
Third, and this is the big one, I think they fear that films like this, about vigilantes and how their way can work because police aren't a guaranteed source of protection (as many recent shootings have demonstrated; if these cocksuckers are going to exploit shooting massacres to justify not seeing a film, then I'm going to be one of those cocksuckers who will exploit the shootings and justification for seeing the film).  Because this film, and the original Death Wish (among other films between 1974 and 2008, nevermind the 1973 Walking Tall film), provide reasons as to why and how having guns (good guy with a gun) can eliminate criminals early on who wish to cause violence among innocent civilians (ie the bad guy with a gun).  They wanna label anti-gun-control individuals as people who want violence to happen and as deplorables who will make things worse, that can go both ways.  Why not label the pro-gun-control individuals as those who also want violence to happen.  See how things work out if you ask that some guy with a gun follows the law and not shoot anyone when he's about to start shooting people.  See how that worked out for many examples in the past where a good guy with a gun stopped such incidents before they got exponentially worse.  Forget about seeing so judgemental and open-minded and letting people make up their own decisions.
"Everyone is very sensitive, everyone is ready to take a stance against something, but c'mon guys.

"You have to be aware of your audience, if you want to handle that subject matter, you have to be smart about it. And we do.

"When you see the film, you'll see exactly how we handle the killing, how it's not about race. It's about good, it's about bad. He's going after bad guys, he's going after the guys that did this to him. But you know what, everybody gets a taste of justice in this movie."

— Eli Roth
Some are actually calling for the movie to be plugged from theaters or questioning the decision of the studio to make the film at all ( just by the critic's interpretations of the film's politics) and that's why I say that a lot of these guys are definitely no different nor any better than those "1950s book-burners right-wing assholes" they claim to hate so much.

But thank God we still got some freedoms left and the movie was released and viewed by yours truly.
And some people going, "A white guy in a hoodie killing a black gangster (nevermind about the white guys he offs, that's mandatory to avoid being labeled UBER-RACIST!).  That's racist!"  Fuck you!  You wouldn't be bitching about that if it was a black guy killing off a bunch of white people, like Denzel Washington did in The Equalizer.  Hell, you wouldn't bitch about it if it was about a black guy going all vigilante on a bunch of white guys who killed his family.  Stop trying to make this a racist black vs. white issue!  Everyone from all sides has a thing for revenge films!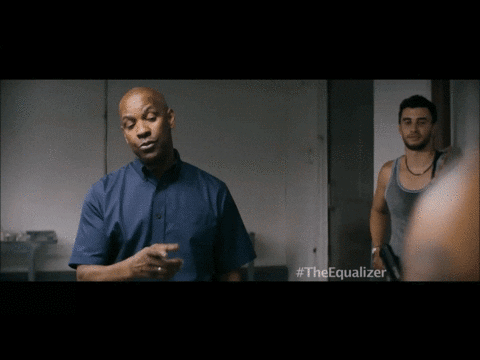 "This film is the last thing we need released right now because it's a sensitive subject!"  Fuck off!  Having a movie about a sensitive subject allows for more potentially constructive conversations to happen.  Besides, every movie contains material that some may find offensive and triggering.
"My best friend was killed by a thug with a gun!"  Mine wasn't, so I don't give a shit.
"My family died in a car crash!"  Well, guess we better ban all racing films from theaters.
"My family died in a plane crash!"  Doesn't mean everyone else still can't watch Fearless or Airplane! or Con Air.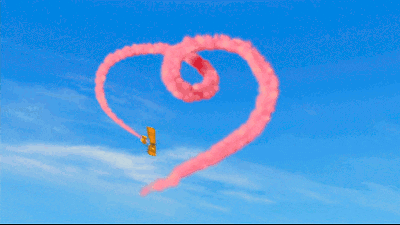 "My dog died!"  Fuck you, I'm still going to watch and enjoy Old Yeller!
"Me and my wife got gang-raped!"  Guess we can't have films with rape as a plot device anymore, not even if it tackles the subject with how to recover/recoup from it, nevermind other revenge flicks that can come from that such as I Spit on Your Grave or Elle.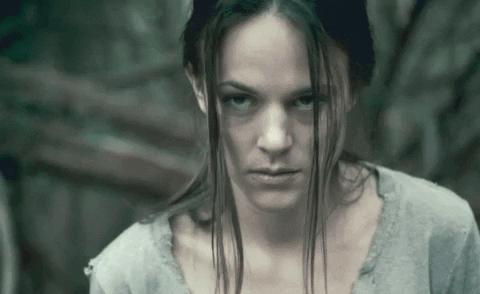 "My girlfriend broke up with me!"  Then avoid all the straight and lesbian romance flicks and go watch Brokeback Mountain or some movie where homosexual men or transgenders or futas fuck each other up the ass!
"My waiter was mean to me!"  Cry me a river and starve to death while I watch Waiting.
Virtually anything can set someone off.  Some have their personal traumas that they are unable to get over (or that some don't want them to get over, at least not too quickly, because we can't encourage people to get over traumatic experiences on their own and be tough and independent now can me?) which prevents them from watching and enjoying a film containing that particular subject matter.  But just because that's the case for them doesn't mean they should bring the experience down for everyone (including those tough enough to get over the traumatic experience) else who is interested in seeing the fucking film, whether it's a stupid fucking film, a smart fucking film, a poorly made film, a richly made film, etc.  Let individuals decide for themselves if they want to see it or not, and whether they'll enjoy it or not.  And if they want your input, they'll fucking ask for it (or visit a website and read about it, hello readers).  The only reason this is controversial is because of the social/political/cultural climate that the mainstream has been stirring up ever since 2014, and doubling down on it, and doing their damnedest to make us hate ourselves and each other, and I'm fucking sick of it, and hope they burn in hell for dividing us like this.  A part of me hopes this film stays at the top of the box office for 3 weeks straight just to spite these assholes, and especially if it beats out Black Panther so that Disney and Marvel lose their shit.
*sigh*
Actual Film Review
Alright, enough with the ranting, which will probably take up more space than the actual review.  So how was the film?  I enjoyed it.  It's roughly what I was hoping it would be.  Didn't exceed expectations (that would've been a miracle), but it didn't fall below them either.  Bruce Willis is typical, nothing to special about his acting talents; just sleepwalking until the action scenes (so basically like Bronson, except he also sleepwalks through the actions scenes too).  Eli Roth kept things interesting with the pacing and the action for the most part (though the first 30 minutes is a bit slow, because they needed a better dialogue writer and better actors and actresses to deliver them, and it's all by-the-numbers).  And the violence is much appreciated, not shying away from any of it.
Now I wouldn't say it's quite as gritty as the original film.  Roth may like to think he's making gritty material, but just because it's violent doesn't mean it's gritty.  He's not skilled enough for that, and he's too clean with his directing, despite what the gore may make you think.  That being said, I prefer this remake to the original simply because it's more fun and energetic.  The 1974 film is rather boring by my standards, and monotonous.  The only reason it's hailed as a classic is because it was released in a "timely" matter (even if critics back then claimed otherwise) when it was relevant (like this film today), and because it was the first true vigilante film.  Many were fed up with the high crime rates and the lack of police successfully protecting citizens, so the idea of taking the law into their own hands appealed to many.  And crime isn't much better today in some areas of the country (Detroit, Chicago, the latter of which is where the film takes place, and I firmly believe this was intentional on the screenwriter's part).  Because crime rates and violence is still a problem today, this theme is still relevant, especially when we're in a day and age where we're encouraged to be less independent than ever.  Doesn't usually work out that well.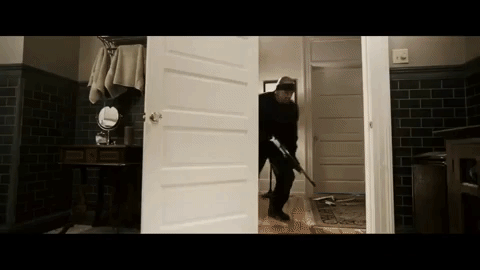 The other element this brings is how social media and radio hosts and podcasters react to vigilante Bruce Willis.  You know, like what Boondock Saints did (one of the most overrated movies ever, even for something that only has a cult status).  Or what The Brave One did, something I reviewed alongside another film called Miss Sloane, the latter of which was a very pro-gun-control film which bombed in theaters (hah!).  The Brave One had a female being in the role of the vigilante, a good girl with a gun.  And it's a film I consider to be superior to Death Wish (both versions) and Boondock Saints in terms of dealing with the pros and cons of being a vigilante.  The other good film on vigilantism (that focuses primarily on what the consequences are) that I've seen is the under-rated Death Sentence starring Kevin Bacon.  This new Death Wish film attempts to show the grey area of vigilantes, by having podcasters ask if he's right or wrong (it came off as very shallow and tacked on), by having another vigilante wanna-be get killed off (that addition worked better), and showing how Willis' character becomes more closed off from others, and how his den becomes more and more littered and trashed as he continues on this lifestyle.  It doesn't go far enough to point out how unhealthy the lifestyle is, in my opinion, but it's there.  But regardless, the film clearly sides with vigilantism, and one could argue without much outcry from me that vigilantism is glorified.  But at least it's nice enough to show that Willis doesn't start out as a pro.  He almost gets killed from a bullet ricochet when he fires for the first time (pretty sure it was played more for laughs then as a warning; entertaining regardless), gets his hand messed up from the slider, and the gun gets jammed on one occasion.  Plus he lucks out of getting killed in one instance.  So I wouldn't say it entirely glorifies vigilantism to the point where it encourages anyone to be a vigilante.  But I would say, like the original film did, that society could use vigilantes to make society better, because law enforcement isn't always enough.  In any case, Eli Roth is like Scott Snyder when it comes to themes; neither director is capable of going far enough with them to be considered satisfactory.
And the violence does get quite brutal at times, especially when he visits the auto-shop (that's all I'll say about it).  And I always appreciate a film bringing some hard R violence into the cinemas to remind me that not everything is bland and holding back (just most mainstream movies).  It worked far better in this film than it did in Eli Roth's previous film The Green Inferno.
From the films I've seen in the director's repertoire, this is probably his best-made film to date, better than Hostel (that's probably not saying much for some readers out there, but there it is).  Roth does miss far more than he hits, and in my opinion this film is only his second hit (next to Hostel, all other films of his I either don't care to see, or I have seen and think they're shitty).
Good fun shoot-em-up entertainment with a dose of torture in the middle, and we have a protagonist who doesn't come off as invincible (he gets some scars and hits off and on).  Recommended.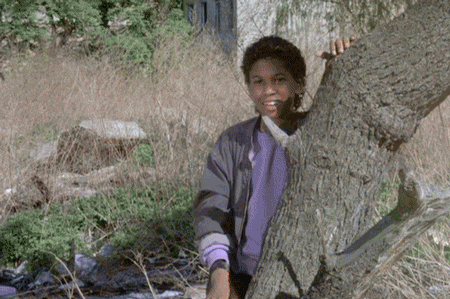 PS: For those who bitch about Willis' character not puking out of sickness and disgust from his first kill like Bronson did in the original adaptation, I chalk it up to Willis being used to being around dead people; you know, being a hospital surgeon and all.
PPS: Doesn't the daughter in this film look like Anne Hathaway?