Rated: 3.5 / 5
"You have to take time to enjoy these moments in life."

"I think you enjoy these moments too much."
It's films like these that are a bit difficult to review for me.  Yeah it's a solid film, one of the best Eastwood has done since Gran Torino, which was a decade ago.  But trying to find things to talk about when I enjoyed the film, and padding it out to a respectable length, I find that difficult for something like this.
I could talk about how there's a surprising amount of comedy in this, with his anti-PC quips that I know for a fact several people knew ahead of time were coming.
I could talk about the crowd I saw this with, which was made up primarily of old people, Vietnam and Korean War veterans.  And how there was this one old lady who laughed too often a little too loud.
I could talk about how this is loosely based on a true story (ie inspired by), where the film mainly gets the jist of the real-life events and character, but took plenty of liberties with it.  But that's why the film itself never really prides itself on being a true story.  It's not trying to be that per-se.  It is its own thing.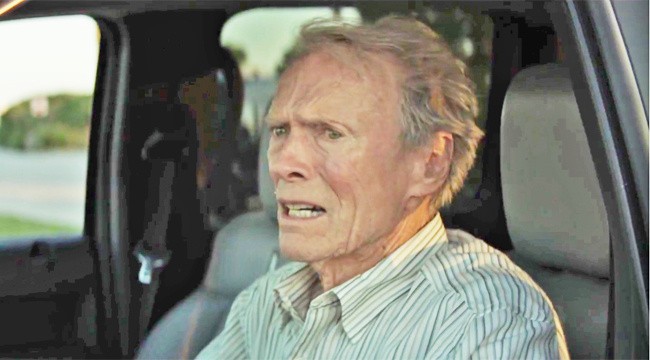 I could talk about how crazy it is to see Eastwood directing and starring in a film at his age.  How I keep thinking that this is the last film he's  going to do, and then he does another one.  I always keep wondering just how many more he still has in him.
But the fact of the matter is that this is a fairly straightforward movie, without any real twists and turns.  So I figure it's more important to focus on the message Eastwood is trying to deliver here.
The film starts off in 2005, where Eastwood's character Earl Stone (name changed from the real life individual Leo Sharp; that's how loose of an adaptation this is) is doing his usual florist business.  But he sees an early sign of things to come, with cell phones and the Internet offering a new avenue of selling and purchasing products.  Sure enough, 12 years later (roughly a year after Leo Sharp actually died), his home is foreclosed due to his business doing terribly with everyone opting to buy flowers (among other products) online rather than in-person.  His business is over, and other businesses are closing down as a result.  There is always suffering to come with change.  Out with the old, in with the new.
Thankfully, the film also doesn't shy away from the other downsides to the Internet.  As efficient as it makes things for various businesses, whether it be retail, talking/texting over cell phones, among other things that can also be used to help drug cartels run their business; it also makes people too reliant on it.  This is demonstrated in this one scene where Eastwood helps this black family out who suffers from a flat tire… who don't know how to swap it for a spare.  Becoming too reliant on one thing has its downsides.
While change has its upsides with more efficient business with technologies and ways of social life have their upsides, there are also downsides, as demonstrated with the drug cartels who have no problem killing off one another to gain a higher position of power, who may not be as intelligent as they think they are when it comes to running a business.  Just as the drug business has its upsides and downsides.  In this film's case, on the one hand one can make a lot of money in the business.  On the other hand, many tend to have a short life expectancy doing that sort of business.
So the film is partly a reflection of the past, and taking jabs at the way things are now, while also having a sort of acceptance to it regardless.  While showcasing that times have changed with how people are meant to speak to one another (by "filtering" their words), it also doesn't have a problem showing that there are still some towns that are still about as xenophobic as they were in the 60s, where Earl stops at one point to have a sandwich with his Mexican "friends," and the whole time everyone is giving them "looks;" and a cop shows up who is about as racist of a caricature as many would have you believe is the rule rather than the exception nowadays.  But the reflections mainly happen with the people Earl hangs out with, those he financially supports; and the songs he sings during his drug runs while taking in the scenery.
And, of course, there's the whole issue of family.  This usually tends to be Eastwood's weak point when it comes to film-making.  He never seems to be able to pull off family aspects without coming off as way to sentimental, overdramatic, etc.  The prime example of this can be found with True Crime.  The black daughter in that movie needed to die; the mother/wife needed to take a chill pill and shut the fuck up; but the dad was ok.  Let alone that stupid zoo scene.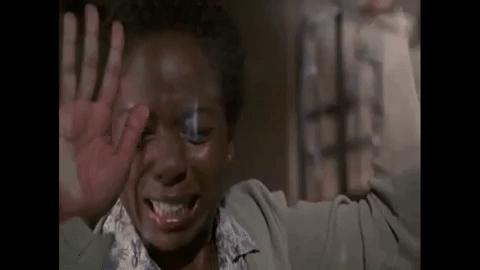 Thankfully, in this film, the family drama is actually solid.  Which is something I honestly wasn't expecting.  Especially with Alison Eastwood, Clint's daughter, playing the role of his actual daughter.  It worked.  Which helps, considering the other major theme revolves around the consequences of putting family second to work.  The film doesn't go as in-depth with this as I would've liked, considering how work is usually necessary, financially-speaking, to keep a family together.  But it's implied that it was prioritizing his time socializing with others and being the center of attention at parties, rather than prioritizing his time with his family, so it's not exactly a weak section of the film.  Just wanted it to be a bit stronger is all.
And yes, the film does get tense at times; but there's plenty of laughs to be had too at many points throughout the film.  The kind of laughs those of us can appreciate who aren't overly sensitive.  And honestly, the quips aren't anywhere near as anti-PC as in Gran Torino (I wish they were, but that's not where the film has its priorities).  The humor, in fact, acts as a good way to cut the tension, especially considering that Earl is naive to just how out of his depth he really is, until much later on in the film.  To the point where when someone attempts to intimidate him for the first time, he starts making jokes about the guy being a dictator for several minutes.  The film is as funny as it is tense as it is dramatic.
All around solid, albeit straightforward.  Recommended.