Rated: 3/5
Intro
Warning, this review gets political, makes no apologies about it, and gives no free flying fucks if you disagree with it (unless any of you dare to try having an honest discussion with me). You've been warned.
The Post, a movie.  Like how there was a TV series called The Office.  Now all there needs to be is a miniseries titled The Post Office.  All joking aside, The Post is short for The Washington Post, which I guess wouldn't have attracted as many viewers to the movie for some reason, or perhaps because they wanted to eliminate "Washington" from the title, considering it's supposed to be corrupt and led by a corrupt president during this time period (everyone's favorite corrupt president that films always like to remind everyone exists and is corrupt about as often as they like to remind us Hitler was a scumbag, Richard Nixon).  How they stood with The New York Times in publishing a story on the Pentagon Papers regarding how Lyndon Johnson and Richard Nixon both kept the reality of the Vietnam War hidden from public, that it was a war we were either destined to lose, or a war that we would have to be fighting for a long time with a lot of manpower in order to win.  Basically a similar situation to what the British faced during the Revolutionary War, except America had assistance from France.
I'm not going to lie, I had preconceived notions when going into this film.  I expected this to be a preachy movie that praised the Washington Post, to the extent that it's the end-all-be-all of news and newspapers, that it should always be allowed to post stories because all their stories are flawless and true.  That, and to bash the Trump administration ever so subtly (something I'm sure we'll see more of for the next few years, as evident from a few films that came out near the end of last year).  So yes, I expected some serious subliminal messaging, or even messaging that is too blunt to be considered subliminal.  And while that stuff is here, it's not as bad as I thought it was going to be.  Besides, as I had to remind myself, any decent movie is a work of art that can be viewed with different perspectives. More on that later.
Review
There are some negatives I had with the film.  There's a brief moment near the end of the film after the Supreme Court sides with the papers over the government (oh, spoilers by the way, for any of you who didn't already know or take an educated guess as to how things would turn out).  We see Meryl Streep walking down the steps surrounded by a bunch of smiling women.  Pro-feminism message much?  She can be an inspiration to both men and women, not just women goddamnit!  Can't we live in an age where any gender and race can inspire all genders and races?  I mean, for Christ's sake, the whole film is supposed to be about how an underdog newspaper company did a brave/bold thing which caused all other major papers to follow suit and side with freedom of speech over the power of the government telling them no.  That's a cause everyone can rally behind!  But it's just a minor moment that only lasts a few seconds, and I'm just making a big deal over a nit-picky moment.  The rest of the film is quite solid.
For the first half of the film, I started to wonder why it wasn't about the New York Times.  I mean, it seemed as if they were doing all the interesting stuff.  But then during the 2nd half, it becomes clear why The Washington Post is the main focus of the film.  While the New York Times was the first paper to print on the Pentagon Papers, and the first to be challenged by the government over their publication, it's the Washington Post that gets a hold of the larger amount of paperwork, and ultimately follows what the New York Times did.  The thing is, I think the film would've been more interesting if it focused on both sides, on the New York Times and on the Washington Post.  Certainly would've been more energetic and intense.  But then there would be less time for the more dramatic character moments, especially this one moment between Streep's character and her daughter, which is definitely one of those moments where Spielberg is indulging himself with the drama.  It's the one aspect about him that's been a bit bothersome ever since E.T., where the character drama and character interaction comes off as a bit too emotionally manipulative and overdramatic.  It plagues a respectable number of his films.  That said, I found it bothersome in only that one scene.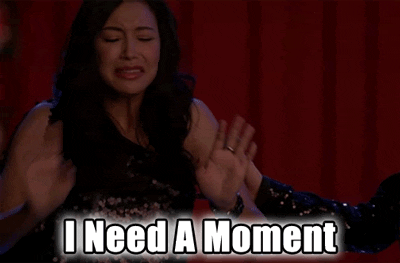 The obvious themes come up from a film like this, about freedom of the press, freedom of speech, needing high quality reporting for high quality newspapers that readers will love and therebye become loyal fans of, how the papers have a duty more to the people than towards the government, etc.  An element in the film that took me by surprise is how it showcased that some of the higher-ups in the press tend to have political connections, and are friends with some high-standing government officials.  And this causes an inner conflict when they must consider if they value their work more than their friendship, or vice-versa.  A welcoming subplot in a film like this.
https://www.washingtonpost.com/video/c/embed/b1d79872-e1cd-11e7-b2e9-8c636f076c76
No More Pussyfooting
Now, with all that said, let's stop pussyfooting around the pink/white/orange/black/whatever elephant in the room shall we?  I'm not going to ignore how many reviewers state that this is a timely and relevant film that has strong parallels to today's environment.  And we all know what they're talking about. Consider the headlines from some of the reviews: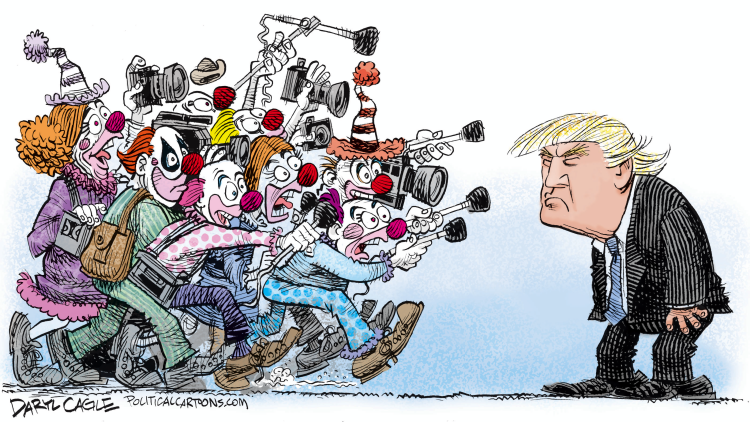 'The Post' Review: Steven Spielberg's Spectacularly Entertaining Journalism Thriller Is a Rallying Cry for the Resistance — David Ehrlich of IndiWire
"The Post" doesn't feel so urgent because it was rushed into production — it was rushed into production because it feels so urgent. In a year full of accidental Trump movies, this is the first one that's completely on purpose.

[…]

"The Post" works as a history lesson, but its priorities are clearly sorted by their relevance to the crises we're enduring right now, the need for a free press being first among them.

[…]

Nixon is a pivotal character, but he's sheared down to the parallels he shares with Trump

[…]

"The Post" is essential because it stares down cynicism with a smile, because it enshrines the fact that governments only see journalists as a threat when they have something to hide.
The Post film review: Steven Spielberg's riveting newspaper drama could be subtitled: 'FAO Trump' — Christopher Hooton of Independent
Holding political feet to the fire, it will be applauded by a newly politicised Hollywood, looking to give the Trump White House some serious side-eye.

[…]

Is this a political film about holding truth to power? An industry meditation about journalists uniting for a common cause? A feminist reading of Graham's role in history? Or a parable for the situation the press currently finds itself in with President Donald J. Trump ("I don't think I could go through this again," a character laments in one of the final scenes)?
'The Post' isn't just a masterpiece, it is a call to arms against Donald Trump — Gregory Wakeman of Metro
What feels most prescient, though, is the fire that it looks to set underneath all of us, especially journalists, when it comes to their duty to take on Donald Trump and his attacks on the freedom of the press. "The Post's" final speech will hopefully immediately stir and inspire.
So yeah, all that stuff. Even Spielberg noted that he made this film in 2017 because he felt either he makes it then, or not at all, because he felt it was so timely, because he spotted parallels between Nixon and Trump. Over the past couple years, Trump has been bashing several major news outlets, though never to the extreme that Nixon did in the early 1970s. Because that's the reason the film exists, as a call against Trump bashing the news outlets.
However, and this is what I suspected would be the case, this is not the only way to view the film. Like any decent film, like any decent work of art, there is more than one way to view it, even if it doesn't conform to the artist's original intent. Some mainstream reviewers can attest to that.
Steven Spielberg's The Post Is Good, and It's Not About Trump — Kyle Smith of National Review
[…] the hacks will note that the film's co-star, Meryl Streep — on the strength of her January Golden Globes speech, which she devoted entirely to attacking the president — is as strongly identified with anti-Trump sentiment as any major Hollywood player. For these reasons, The Post stands to be one of the leading contenders to win the Best Picture Oscar on March 4. Academy voters who are dying to turn the ceremony into an expression of revulsion for Trump will have no better weapon this year with which to attack him.

Yet The Post is simply a potent newspaper thriller that could have been released in the Obama years (when it was written) or for that matter at any other point in recent decades. It offers very little in the way of actual parallels to Trump, and to Spielberg's credit he doesn't include any overt Trump bashing. Hysteria-prone Hollywood liberals who see the president's likeness in every passing cloud will be thinking of him throughout the movie, but only because hysteria-prone Hollywood liberals are prone to hysteria.

[…]

Today, of course, the public trusts neither the government nor the media, but it would take a more ironically minded filmmaker than Steven Spielberg to capture that in a film.

[…]

The lasting importance of the Pentagon Papers was not that they altered the course of the Vietnam War (I'm not sure they did) but that they heralded a media Reformation, a new era of doubt and iconoclasm in which journalists like Bradlee (and Graham, who was personal friends with McNamara) chose an antagonistic new stance toward institutions. This isn't activism or partisanship: Journalists should relentlessly investigate whatever Washington is doing, regardless of party. While it's true that the media are much more hostile to one party than the other, the principle is a valid one: Journalists should be diggers, not Victorian gents.
Good follow-up to the above article here: http://www.nationalreview.com/corner/454367/steven-spielbergs-anti-trump-movie-post-meryl-streep-and-tom-hanks
Despite how much the film aims its sights at Nixon (a metaphor for Trump) as the villain for attacking freedom of the press, historically speaking, it was more due to Henry Kissinger for attacking the press than Nixon (though I'm sure Nixon was all for Kissinger's actions). That aside, as I said earlier, this film doesn't make any stretches or anything all that blunt about bashing Trump, it's made well-enough to be considered a sort of time capsule that can be watched in any time period to reflect upon this historic moment in the early 70s, followed up with the Watergate scandal (covered in All the President's Men), and eventually Nixon's resignation.
Anyway, I bring this all up because I disagree, strongly, with the message being taken from this film by many people, even if it's the message Spielberg wished to inject into the film (but again, viewers can have opinions differing from the artist). First off, the idea that the Trump administration is attacking the press anywhere near as violently as the Nixon administration did (or even McCarthy, as can be seen in the highly recommended and still quite relevant film Good Night, and Good Luck). He bashes them, sure, but never to the extent that he's also attacking the first amendment. I mean, for crying out loud, there's a scene in the film where Nixon bars the Washington Post from a wedding reception and from any other White House event. While that may have happened in 1971, the case is reversed in the present, where CNN (among others) voluntarily choose to not attend similar White House events of their own accord.
And then there's the other message contained within the film. It is said briefly in some speeches early on in the film that reporter integrity is vital, the quality of the paper/article helps to gain readers/fans and thus keep the Post alive. They have a responsibility to report important events as much as they do for reporting the truth. So thus I found it possible to also view this film as a call for news integrity, for honest and unbiased news that doesn't leave out facts much like how Nixon and LBJ left out some inconvenient truths/reports on the Vietnam war. Most, if not all, of the instances I've seen Trump bash the media has been because of their false/biased reporting. Because they are not being as honest as those from the early 1970s. And it's a long list of events where the media has falsified stories or taken them out of context.
http://thefederalist.com/2017/01/10/washington-post-reporter-doubles-down-on-fake-news-about-guns/
https://www.forbes.com/sites/kalevleetaru/2017/01/01/fake-news-and-how-the-washington-post-rewrote-its-story-on-russian-hacking-of-the-power-grid/#6fd9e4e27ad5
https://www.frontpagemag.com/fpm/266714/anonymous-sources-washington-post-and-cnn-fake-daniel-greenfield
https://theintercept.com/2016/11/26/washington-post-disgracefully-promotes-a-mccarthyite-blacklist-from-a-new-hidden-and-very-shady-group/
https://www.rollingstone.com/politics/features/washington-post-blacklist-story-is-shameful-disgusting-w452543
https://theconservativetreehouse.com/2017/05/15/washington-post-creates-fake-news-timed-release-story-intended-to-capture-evening-news-lede/
https://thinkprogress.org/washington-post-fake-news-lomborg-climate-e13681c350f8/
https://www.frontpagemag.com/fpm/265832/why-medias-trump-lie-machine-failing-daniel-greenfield
https://www.washingtontimes.com/news/2017/mar/8/dems-media-have-no-problem-lying-about-trump/
Should news agencies not be bashed if what they report is bullshit (assuming they're not literally reporting about shit falling out of a bull's ass)? Do those they report against falsely not have a right to attack them back for doing so? Should fake news not be treated as false? It's stuff like this that makes me think of the other elements in the film, about how the higher ups in the media/papers are sometimes associated with government officials, and how that can lead to bias and not producing coverage of their "friends" when it's honest and negative coverage; much less the fact-checking and source-backing (done to a greater extent in All the President's Men). The sort of thing that should be done more often to government entities that are corrupt like the Clinton administration and portions of what Barack Obama did.
So there's the other perspective one can take from this film. Not just a call for government honesty, but also for press/media honesty. As they said in the film, the press is more for the people than it is for the government. More for the ruled than for the rulers.
But anyway, recommended film.