UN Security Council votes unanimous for US led forces to enter Somalia. Somali Civil War: President George H. W. Bush orders 28,000 US troops to Somalia. Operation Restore Hope: US Marines land in Somalia. NBC announces that "Cheers" will go off the air in May 1993. US President George H.W. Bush awards actress and humanitarian Audrey Hepburn the Presidential Medal of Freedom. Arthur Ashe is named Sports Illustrated Sportsperson of the Year. US President George H. W. Bush pardons Caspar Weinberger for Iran-contra affair. Harry Connick Jr is caught with 9mm gun in NY's JFK airport. Governor Cuomo grants Jean Harris (Scarsdale Diet Dr killer) clemency. Washington defenseman Al Iafrate becomes first player in NHL history to have his shot officially break 100 miles per hour; records 101.4 mph during the Capitals Superskills competition. MLB Outfielder David Justice (26) weds actress Halle Berry (26) in Atlanta, Georgia.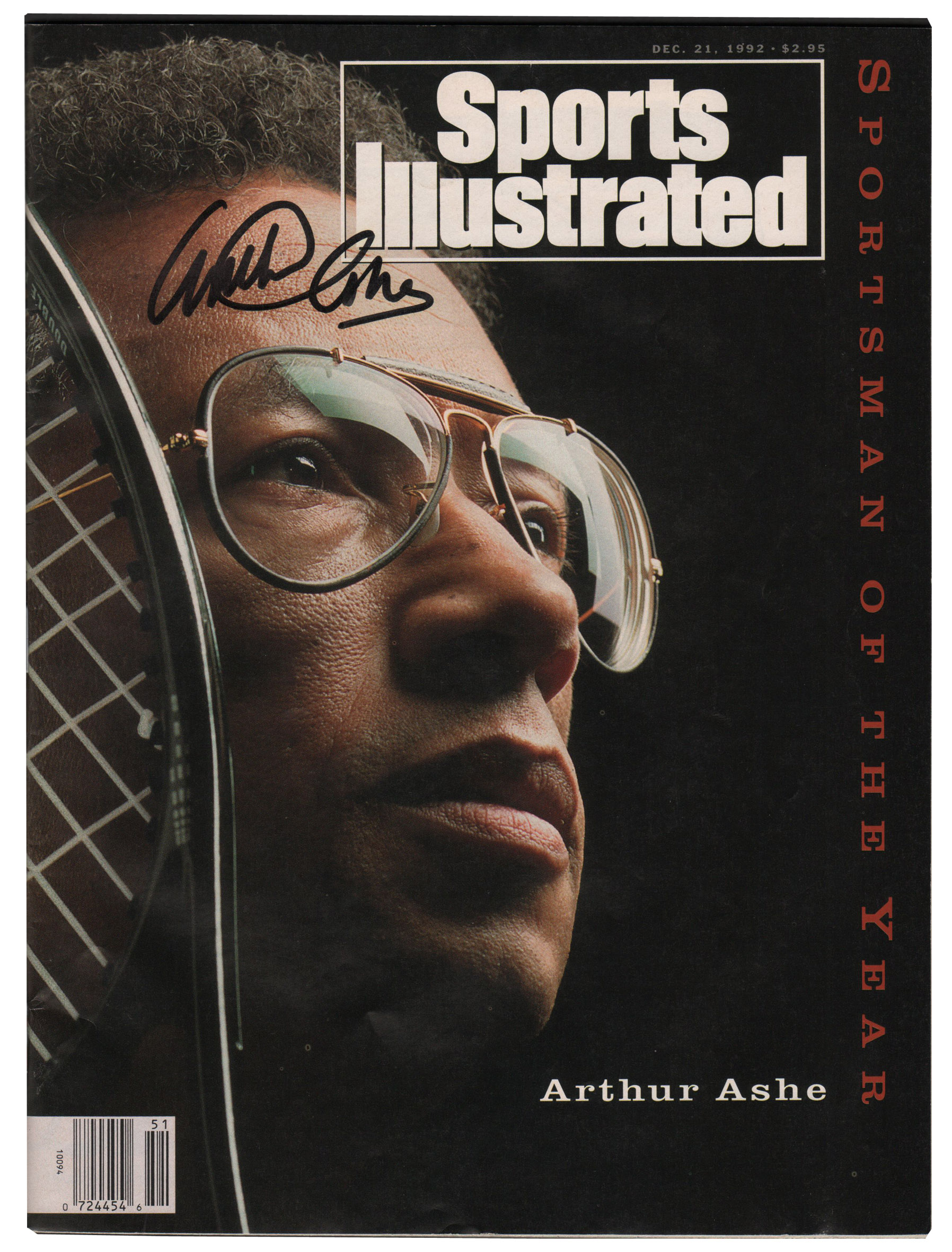 ---
---
---
Music
Honorable mentions:
Utah Saints: Utah Saints. Not the biggest fan of "house" stuff.
Reba McEntire: It's Your Call
Dr Dre: The Chronic
Christopher Williams: Changes
Nothing really worth highlighting. Nothing that I'd ever wan to listen to personally. The honorable mentions are all there is for this month. December and January tend to be the slow music months.
---
---
---
Movies
Honorable mentions:
Trespass. At the end of the day, this film is just bland with a typical bullshit copout ending that almost every heist film (or at least a film where a bunch of money is at stake) has.
Passion Fish. I was almost willing to give this a pass for the subtle subliminal racial messaging of having all the white nurses being unacceptable to the white patient up until the black nurse came and stuck around. But once they brought up that bullshit regarding the Chicago fires (and downplaying the long-term damage caused by it, considerably), I'm calling SJW shenanigans on this movie. Plus the movie is too long for what it is.
The Distinguished Gentleman. Starts out as decent satire with a lot of potential. A con-man who runs for a position in Congress, and gets it. Unfortunately, it gets liberal/Hollywood as hell with a dumb "big business bad, big government good" message in the end (because you get cancer from power lines, and we're not talking cell towers here), which makes all good will this built up completely evaporate by the end.
---
A Few Good Men (11)
Personally, I think this film is overrated, and is primarily famous just for that dialogue exchange of:
"I want the truth!"

"You can't handle the truth!"
---
The Muppet Christmas Carol (11)
Fun enough take on the Charles Dickens classic that's had more film adaptations than anything else in existence. Michael Caine playing Scrooge, and there's that adorable bunny.
---
Dead Ahead: The Exxon Valdez Disaster (12, HBO movie)
Docudrama that's mostly procedural, but does delve into the more emotional impact showcasing the effect of the oil spill on the wildlife during the second half. It's more fair about sharing the blame for the incident than I expected (at one point even implying that the environmentalist may be too radical for his own good with the repercussions of setting the oil on fire). The film is overtly harsh on the Bush administration, primarily by making the EPA official out to be more of a naïve good guy. Plus the acting can be a little weak at times. Aside from those minor criticisms, this is a fairly good HBO movie.
---
Forever Young (16)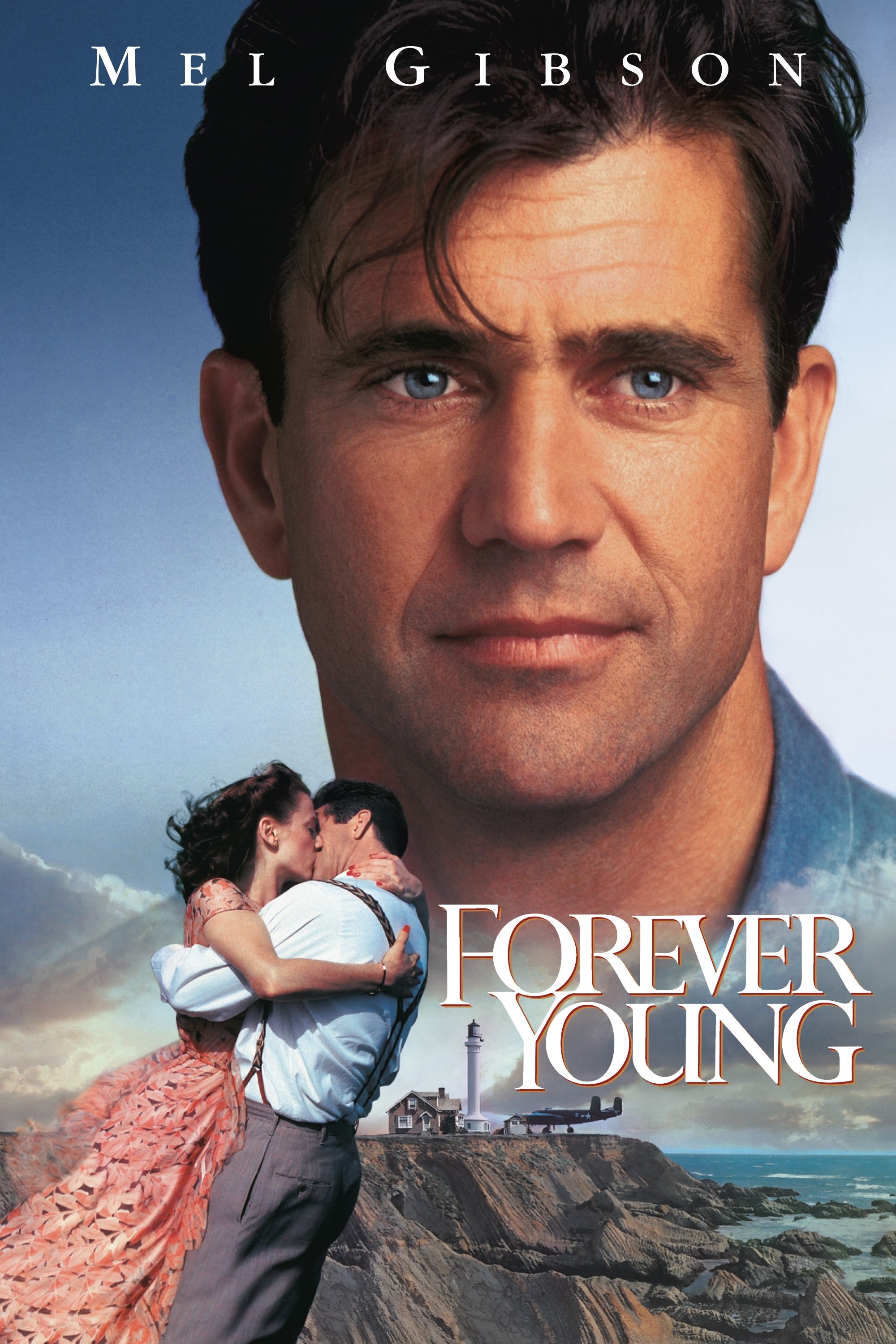 Decent enough romance/drama/comedy about a pilot frozen for decades only to thaw out (fish out of water story) and seek out his long lost love.
---
Leap of Faith (18)
I don't believe it. Another Steve Martin film I find not only tolerable, but good. He plays a con-man who acts as a travelling priest in one of those gigs where he travels around, sets up a temporary church tent, and conducts services their encouraging offerings he can make a profit from. But then things start to take a turn in this one town. That's all I'll say about it. Stick with it until the end. It has some good messages to it that remind me a bit of that Hero movie with Dustin Hoffman. Be warned though that these messages don't work if given in an altered context (they can be dangerous).
---
Toys (18)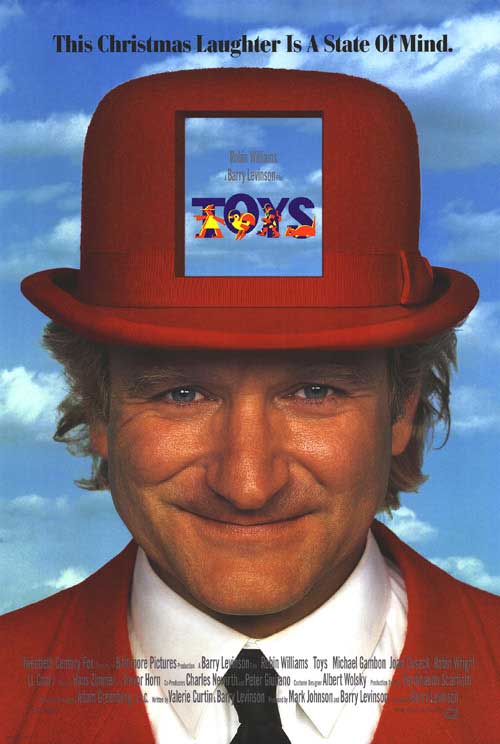 This film has incredible set design and use of colors. Unfortunately, it's overtly preachy with its anti-war messaging. On the other hand, it did predict drone warfare, and taking the humanity out of war. On the other hand, the good guys who are anti-war try to fight fire with fire, which sort of makes this hypocritical. It's a mixed bag, but it's worth a watch, because this was clearly a labor of love that had a ton of passion poured into it, and it's not without merit.
---
Hoffa (25)
Basically the other film about Jimmy Hoffa not called The Irishman. Personally, I prefer this to the Irishman, even if the finale is far-fetched (albeit predictable). All about making worker unions an organized force to reckon with, while the same thing Hoffa works to build up ends up causing his own destruction in the end due to the same type of corruption they were created to fight against in the first place.
---
Peter's Friends (25)
If you like films like The Big Chill, this is sort of the British equivalent of it.
---
---
---
Games
This year in gaming was going out with a bang.
Honorable mentions:
F-117A Stealth Fighter (NES)
The Jetsons: Cogswell's Caper! (NES)
The Young Indiana Jones Chronicles (NES)
Darkman (Game Boy). You know, for a beat-em-up on the Game Boy, based on a licensed movie product, this actually isn't too shabby. What's hilarious about this is the ending where Darkman kisses his love passionately throughout the end credits. I mean, when you know how screwed up his face is…
Dr. Franken (Game Boy)
Ariel the Little Mermaid (Sega Genesis, Game Gear)
Cal Ripken Jr. Baseball (Sega Genesis, SNES)
Captain America and The Avengers (Sega Genesis, SNES [1993]). Play the arcade version instead, though the Genesis version is decent for what it is.
Lotus Turbo Challenge (Sega Genesis). Too difficult.
Toxic Crusaders (Sega Genesis). Only for Troma fans.
Earnest Evans (Sega Genesis). Interesting ragdoll idea, bad execution. But there's always the sequel…
Aerobiz (Sega Genesis, SNES [1993]). Airline management sim.
Samurai Ghost (Turbografx).
Shockman (Turbografx).
---
Mega Man 5 (December; NES)
Like with Mega Man 4, there's mixed opinions about this one. But it's still a fun Mega Man game.
---
R.C. Pro-Am II (December; NES)
A major improvement over its predecessor. Too bad it was overlooked due to the SNES and the racing games on that system.
---
Avenging Spirit (December; Game Boy)
This is the most misleading box art I've ever seen in my life. You play as a ghost who possesses people and/or machines to platform/shoot your way through levels. Don't let the box art fool you, this is a decent game.
---
Mega Man III (December; Game Boy)
More difficult than the previous game.
---
Megalit (December; Game Boy)
Another decent puzzle game on the Game Boy.
---
Championship Pro-Am (December; Sega Genesis)
Solid remake of the NES version. Pity the NES made a sequel release that puts this to shame, even if it's not as good graphically.
---
Risky Woods (December 1992; PC, Sega Genesis, Amiga, Atari-ST)
I've always enjoyed the cover, and the text style of the title. The game itself, it's just ok.
---
Outlander (December; Sega Genesis, SNES [April 1993])
The driving sections are fun, but the other stuff isn't. But this gets kudos for pulling off the Mad Max feel. Skip the SNES version, the Genesis version is the only good one.
---
Road Rash II (December; Sega Genesis)
Classic game, better than the first. So much fun, albeit simple. But simple is good in this case. Great game for blowing off steam every now and then. Get on a motorcycle, race people, run from cops, and hit people off their bikes.
---
Sunset Riders (December; Sega Genesis, SNES [June 1993], Arcade [September 1991])
Let's face it, the arcade version is the definitive way to play this. But the console ports aren't bad either, even if they each have their pros and cons (though I do believe the SNES manages to be superior to the Genesis here).
---
Teenage Mutant Ninja Turtles: The Hyperstone Heist (December; Sega Genesis)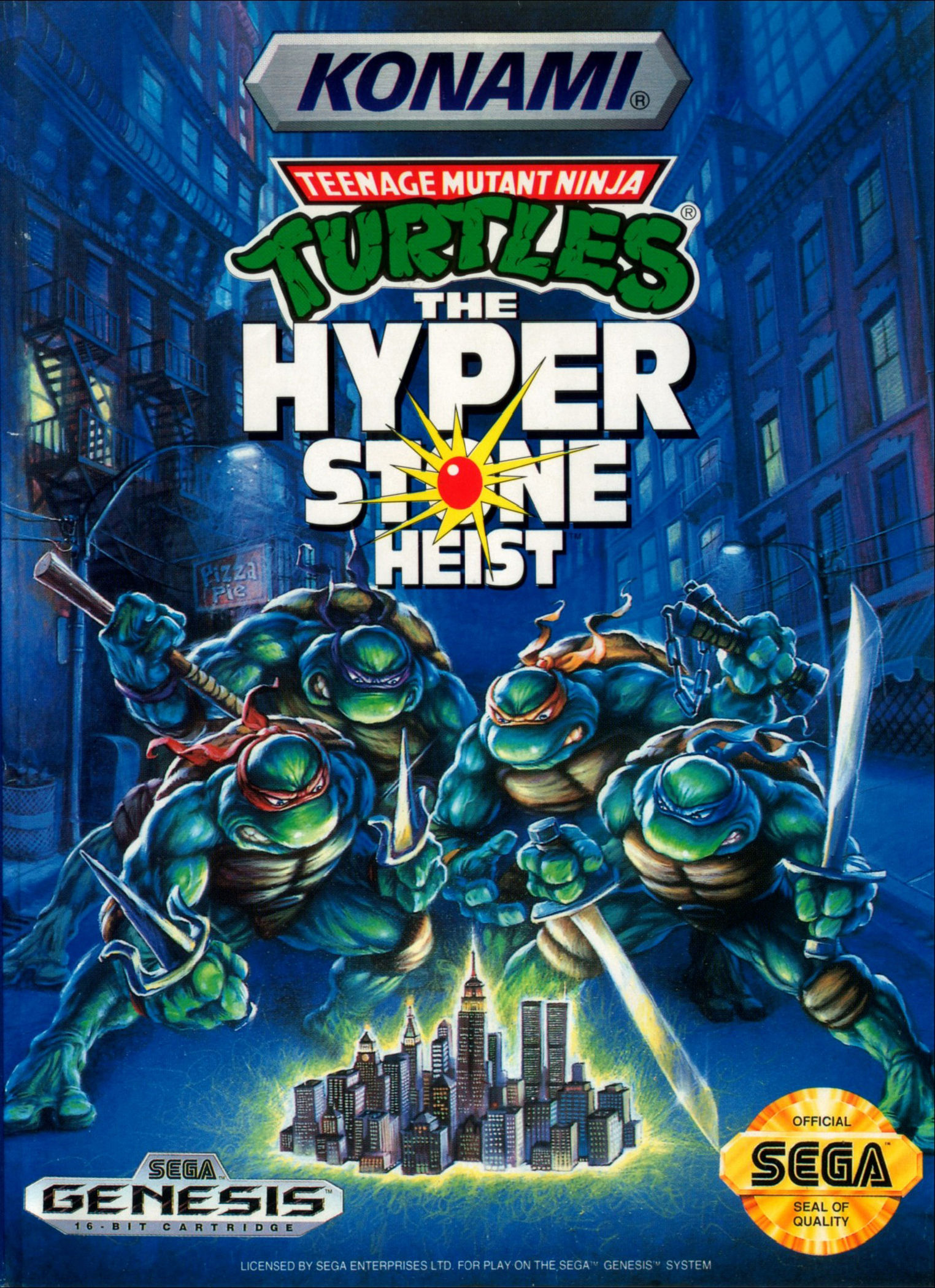 It's basically Turtles in Time, but with a bunch of tweaks here and there (to the story and level design, plus altering bosses), with a very fun final boss fight. It's fun, and the version I played back in the day before getting into Turtles in Time.
---
Streets of Rage 2 (December 20; Sega Genesis)
This is it. The definitive Sega Genesis beat-em-up. The best in the Streets of Rage series on the Genesis. One of the greatest games ever put on the console. Some even argue it is THE greatest Sega Genesis game.
---
Pushover (December; PC, SNES)
Decent domino-like puzzle game.
---
Defenders of Oasis (December; Game Gear)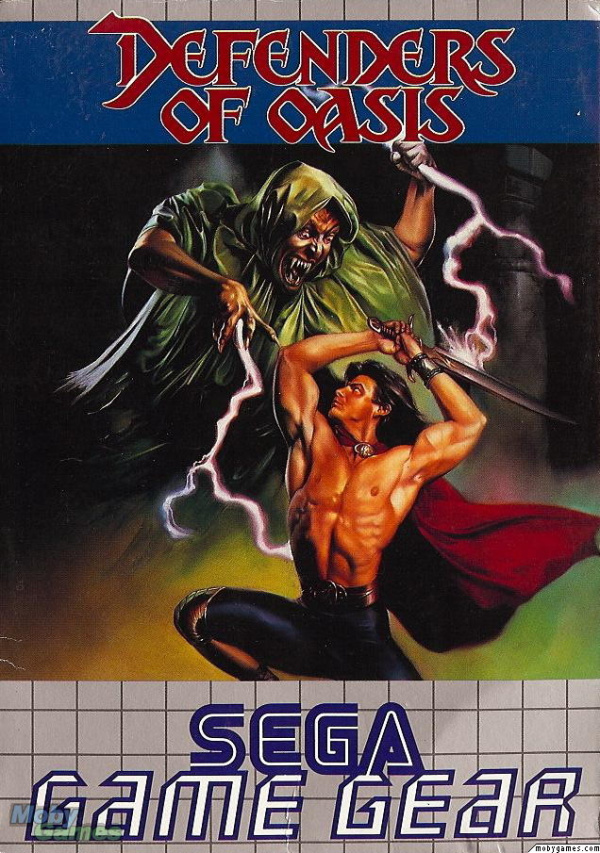 I'm pretty sure this applies to any Game Gear game mentioned in this retro nostalgia series, but this is a hidden gem. An overlooked RPG game.
---
Shinobi II: The Silent Fury (December; Game Gear)
Did they improve upon the previous GG Shinobi game (a surprisingly great adaptation better than prior versions)? Yes they did. Probably did for the Game Gear what Streets of Rage 2 did for Sega Genesis.
---
Wolfchild (December; Sega CD, Sega Genesis [March 1993], SNES [June 1993])
This is cool. You play as a guy who is a bit of a wimp in combat (short range punch), but you eventually power up into a werewolf who shoots energy out of his hands at enemies. Metal. Sega CD is the best way to play this on console.
---
Dragon Slayer: Legend of Heroes (December; Turbografx)
Decent RPG.
---
Somer Assault (December; Turbografx)
You play as a slinky who takes on an evil sorceress trying to take over the world. I mean, come on, it doesn't get more 90s than that.
---
Time Cruise (December; Turbografx)
Not quite at the same level as Devil's Crush, but it's still a very fun pinball game.
---
Dune II: The Building of a Dynasty (December; PC, Sega Genesis [1993, as Dune II: Battle for Arrakis])
As much as I would've liked to have given Streets of Rage 2 game of the month, this is one game that can definitively top it. The game that laid the foundations for real-time-strategy gaming. An icon in gaming history. Without this, there would be no Warcraft, Starcraft, Command & Conquer, etc.
---
Comanche: Maximum Overkill (December; PC)
Impressive-looking (for the time period) helicopter fighting game.
---
---
---
Shows
Honorable mentions:
The Jackie Thomas Show (1; ABC)
Shaky Ground (27; Fox)
---
Charleton Heston Presents The Bible (20, VHS)
---
---
---