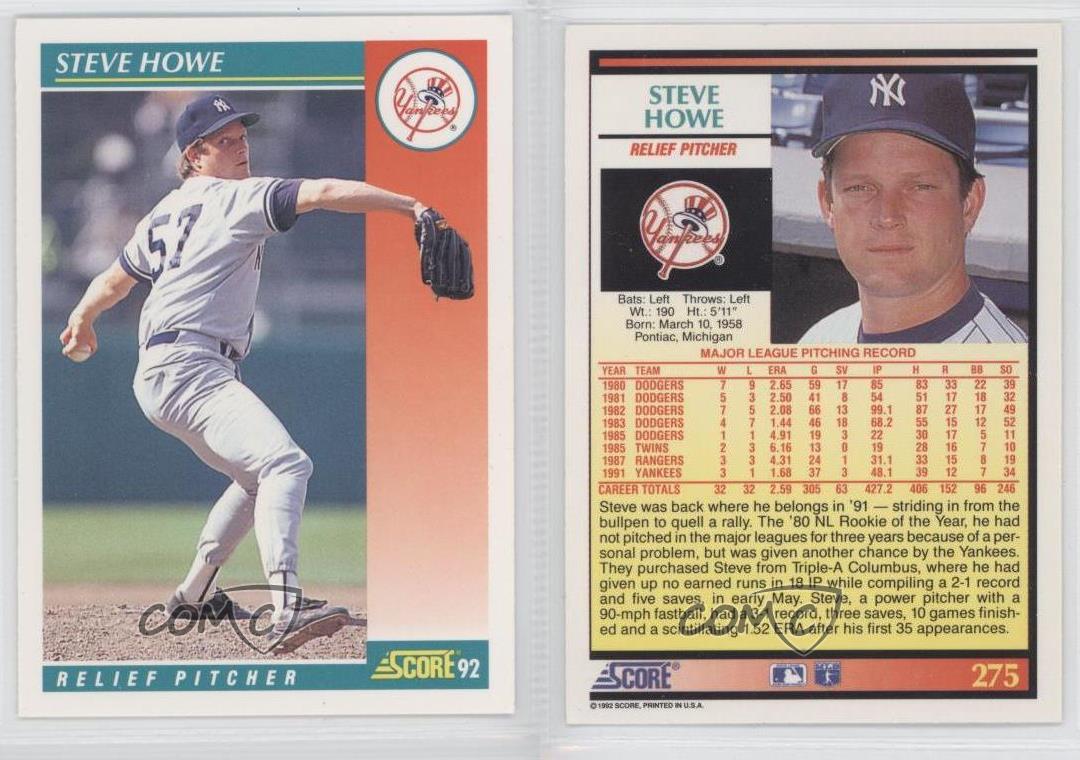 Electrodeless Lamps (20 year lightbulb) introduced. Joan Lunden ordered to pay her ex-husband $18,000 a month support. NY Yankee pitcher Steve Howe is banned from baseball for 7th time. NBA Finals: Chicago Bulls beat Port Trail Blazers, 97-93 in Game 6 for back-to-back titles; MVP: Michael Jordan for second straight year. Slaughtering by Inkhata-followers at Boipatong, South Africa, kills 42. Two skeletons excavated in Yekaterinburg, Russia identified as Tsar Nicholas II and Tsarina Alexandra. Supreme Court rules "hate crime" laws violated free-speech rights. Eddie Antar, CEO (Crazy Eddies), $74 m stock fraud caught in Israel. Mafia boss John Gotti begins life sentence in jail for murder and other crimes. Supreme Court rules fund soliciting can be banned at airports. 2 earthquakes, including 3rd strongest in US (7.4) rock California. 1st pay bathrooms in US open: 25 cents (NYC). Former Prime Minister Margaret Thatcher joins the House of Lords as Baroness Thatcher of Kesteven. TV personality Steve Irwin (30) weds naturalist Terri Raines (27) in Eugene, Oregon.
---
---
---
Music
Honorable mentions: Lemonheads: It's a Shame About Ray. Deicide: Legion, typical unintelligible death metal. Pete Rock & CL Smooth: Mecca and the Soul Brother. Peter Cetera: World Falling Down. Lindsey Buckingham: Out of the Cradle, not bad for those who prefer Rock that isn't more on the hard side. Eric B. & Rakim: Don't Sweat the Technique, worth mentioning just because the track Know the Ledge was exclusive to the soundtrack album for Juice until now. Yo-Yo: Black Pearl. Deee-Lite: Infinity Within. Napalm Death: Utopia Banished, more unintelligible death metal; though I do think some of the riffs are better than what Deicide pulled off. Mary Chapin Carpenter: Come On Come On, country. The Chills: Soft Bomb.
Faith No More: Angle Dust (8)
A well respected alternate metal album. Even I have to admit there's some good stuff here.
---
Del Amitri: Change Everything (9)
Decent alternative rock.
---
Catherine Wheel: Ferment (9)
More good alternative rock.
---
FireHouse: Hold Your Fire (16)
Decent glam metal.
---
W.A.S.P.: The Crimson Idol (27)
Considered one of the band's best albums, and it is probably the most consistent. Each track is made with the intention of telling the story about the rise and fall of a rock star. My two favorites from this are Chainsaw Charlie (aka Murders in the Rue Morgue), and I Am One.
---
Black Sabbath: Dehumanizer (22)
Look, it's Black Sabbath with singer Dio. There's no way this was going to suck, despite the backstage drama. Master of Insanity is a good listen.
---
Elton John: The One (22)
The track The One is the biggest hit single from this album. Not my kind of music, but this guy is very famous, and the album was a big hit, so…
---
The B-52's: Good Stuff (23)
Ah yes, the band primarily known for Rock Lobster (not from this album). For pop rock, this isn't half bad. I particularly enjoyed Hot Pants Explosion.
---
Helmet: Meantime (23)
Continuing on from their influential metal style which debuted in March 1990. They improved a bit since then, further living up to their reputation of being the unsung heroes of metal during the 90s. Competitor for album of the month against Black Sabbath.
---
Emerson, Lake & Palmer: Black Moon (27)
Interesting.
---
Blind Guardian: Somewhere Far Beyond (30)
Power metal. This is some epic shit right here. Their fans used to be called Bards, and there was a Circle of Bards. There were moments where I was getting Dragonforce vibes. If there's anything that can beat Black Sabbath and Helmet this month, it would be this album.
---
Suicidal Tendencies: The Art of Rebellion (30)
Their most commercially successful album.
---
Kyuss: Blues for the Red Sun (30)
Hey, one of my favorite metal band discoveries from last year returns with another album. Starts out different, but gets into the good anticipated grooves after the opening track.
---
---
---
Movies
Honorable mentions: Class Act, not exactly my favorite Kid 'n Play film. Housesitter, meh.
What the hell happened? It seemed like this year was picking up steam. Then all of a sudden we get a month with a very small selection of films that tend to be of the "love it" or "hate it" variety.
Patriot Games (5)
Film of the month, easily. The 90s really started up this Tom Clancy trend to terrific effect. First The Hunt For Red October, now this, starting Harrison Ford's brief stint as Jack Ryan (taking over from Baldwin). Personally, I think the film is just ok, a small step down from Red October. From a personal opinion, this is just a warmup to Clear and Present Danger.
---
Batman Returns (19)
I actually enjoyed the first 3/4ths of this movie, in spite of how far removed The Penguin is from his portrayal in, well, virtually any other Batman adaptation ever, whether in film, show, or comic. Then the last act arrives and basically just acts as confirmation of this film not being as intelligent as it thinks it is. Still though, it's an interesting ride up until then, with some interesting corporate/political issues brought up. It's just not as good as the 1989 film. Michelle Pfeiffer actually stole the show here, despite Danny DeVito's scene chewing.
---
Waxwork II: Lost in Time (16, video)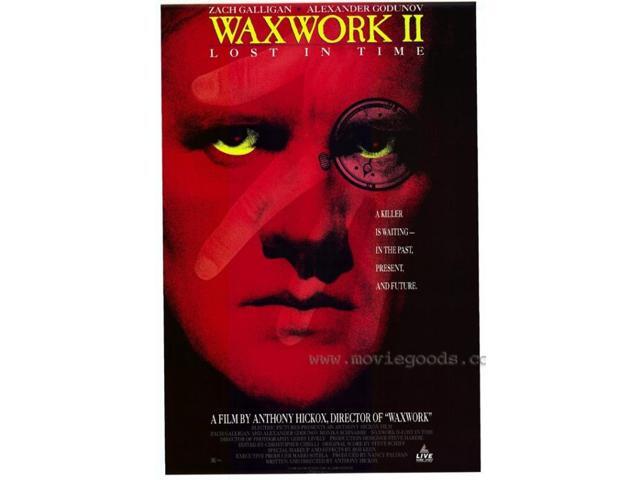 In all fairness, I did enjoy this more than the first one, but it's not exactly great stuff. Best part is with Bruce Campbell. Other than that, only reason I give this a mention is because there really aren't many options for films this month.
---
Unlawful Entry (26)
Hey, look, it's the movie Lakeview Terrace ripped off. You know, one of those films about a cop who wants to get personal with a married couple, desires the wife for himself, and thus abuses his position of power to get what he wants.
---
---
---
Games
Honorable mentions:
Cadash

(Sega Genesis), already mentioned in August 1991 for the Turbografx.

King's Quest V

(NES), no point in this version when the DOS version is around (since 1990).

Power Punch II

(NES), you should really check out the story behind the making of this game, it's more wild than the game itself.

Yoshi

(NES), just a meh puzzle game.

Boxxle II

(Game Boy), if you played the first one, there's no point in playing this one unless you love this genre of puzzle game that much.

Bulls vs Lakers and the NBA Playoffs

(Sega Genesis).

David Robinson's Supreme Court

(Sega Genesis).

Fighting Masters

(Sega Genesis).

Space Football: One on One

(SNES).

Garry Kitchen's Super Battletank: War in the Gulf

(SNES, Genesis).

Super Soccer Champ

(SNES), play the arcade version instead.

Thunder Spirits

(SNES), play Thunder Force III on the Genesis instead.

Gunboat

(Turbografx).

Lure of the Temptress

(MS-DOS).
---
Darkwing Duck (June; NES)
Ignore the existence of the Turbografx version. This may be Mega Man light, but it's fun.
---
Chase H.Q. II (June 1?; Sega Genesis, Arcade [1989], Turbografx [as just Chase H.Q.])
Not sure of the actual release date. Got different dates from different sources. Some say October, some say April 1993. I'm going with June just because IGN says so.
In any case, this is my kind of car game. You chase down a car, then continually ram it until you cause it to stop/crash. This would also get an SNES port, and a port on just about everything else.
---
High Stakes Gambling (June; Game Boy)
Normally I wouldn't even glance at a game like this, just a bunch of casino minigames. Except that this one actually has a story to it, and you play as someone who is willing to cheat against the competition. More effort than something like this deserves.
---
Krusty's Super Fun House (June 1; Sega Genesis, SNES)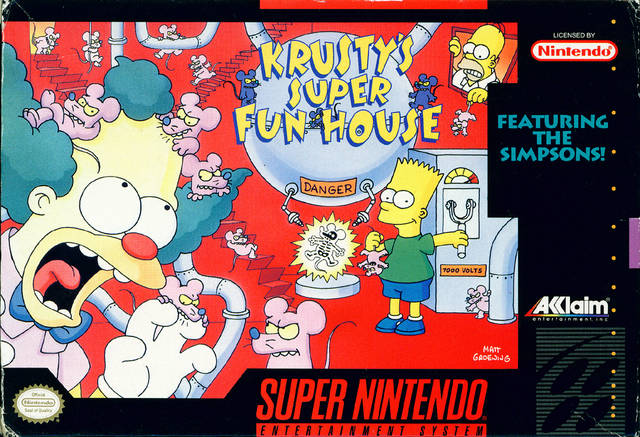 Look, this game isn't all that great. It's decent at best. Only reason I'm mentioning it is because this is probably the best Simpsons game that got a release on 16-bit consoles. That's not saying much, especially when there's the arcade game, but it is what it is.
---

Splatterhouse 2 (June?; Sega Genesis)
This may have been on the Arcade earlier, but this is a game that Genesis made as its own classic. Gory beat-em-up. Better than the first game.
---
Steel Empire, aka Empire of Steel (June; Sega Genesis)
Genesis shmup. The steampunk atmosphere gave this cult classic status.
---
The Legend of the Mystical Ninja (June 30; SNES)
Interesting beat-em-up; but goes beyond the beat-em-up genre more-so than River City Ransom. A classic in its own right. Requires a bit of skilled grinding (get money from dead enemies) to progress.
---
Cosmic Fantasy 2 (June; Turbografx)
Apparently one of the most popular, if not the most popular, games on the Turbografx system ever. And unfortunately, this would be the only game from the series to be translated into English. A classic J-RPG, that I never heard of until now.
---
Indiana Jones and the Fate of Atlantis (June; PC, Amiga)
Considered to be one of the best point-and-click adventure games of all time (alongside Blade Runner, Monkey Island, Grim Fandango, Broken Sword, Gabriel Knight, and Riven). Unlike most games of this type, there are multiple ways to progress through it. It's not linear, where each game has to be played the same way, with the same routes and the same decisions.
---
---
---
Shows
Honorable mentions: Grapevine (15; CBS). Down the Shore (21; Fox), so-so comedy sitcom, but lost some of its heart in the 2nd season. Red Shoe Diaries (27; Showtime); basically wants to be softcore porn, but never quite goes that far.
Raven (19; CBS)
Lasted 2 seasons. Action drama comedy martial arts show. I mean, if something like that doesn't get your attention in the early 90s I don't know what will.
---
On the Air (20; ABC)
A sitcom made in-part by David Lynch?
---
The Grind (29; MTV)
Just some stupid shit involving people dancing and music. Something so 90s that it's worth mentioning.
---
Edit (8-10-2021): Added Chase H.Q. II to Games.