Funk singer Rick James, arrested on sexual torture charges. Tim Berners-Lee releases files describing his idea for the World Wide Web. WWW debuts as a publicly available service on the Internet. Actor Gary Oldman is arrested for drunk driving. Shi'ite Muslims release British hostage John McCarthy, and Edward Tracy. US Vice-President Dan Quayle makes a speech attacking lawyers. US performs nuclear test at Nevada Test Site. US President George H. W. Bush declares recession is near an end. Conservative members of the Communist Party of the Soviet Union attempt to depose Mikhail Gorbachev in a coup d'état, which is crushed by popular resistance led by Boris Yeltsin in three days. Estonia, Latvia, Moldavia, Uzbekistan, and Ukraine formally declare independence from the USSR. The United Democratic Front, one of the most prominent anti-apartheid movements, comprising of over 400 workers', church, civic and student organizations, dissolves. Mikhail Gorbachev resigns as head of USSR Communist Party. USSR suspends Communist Party activities. Linux was born when Linus Torvalds sent off the email announcing his project to create a new operating system.
---
---
---
Music
Honorable mentions: Big Audio Dynamite II: The Globe. Transvision Vamp: Little Magnets Versus the Bubble of Babble; I like the track "Every Little Thing", but everything else is monotonous or forgettable. Bad English: Backlash; standout song for me is "Savage Blue". Tumbuk 3: Big Shot in the Dark; like the track "Mudflap Girl" and "The Little Things". Procol Harum: The Prodigal Stranger; "[You Can't] Turn Back the Page" is a decent track. Vanessa Williams: The Comfort Zone. Julian Lennon: Help Yourself; "Other Side of Town" is good. Biz Markie: I Need a Haircut. The Egyptians: Perspex Island. Voice of the Beehive: Honey Lingers.
Sonny Sharrock: Ask the Ages (6)
Decent jazz instrumental album.
---
Skin Yard: 1000 Smiling Knuckles (6)
Quite underrated.
---
Miranda Sex Garden: Madra (6)
This isn't something I normally listen too. It's not really my type of music. I'm used to tracks like this being played over some dramatic action/horror scene in a movie. But, considering how distinct this is from everything else being released, compared to both this year and the entirety of last year, and that it's done well for what it is, and because it's a debut album, and because the entire thing was recorded in an impressive 2 days time, I kinda have to give this a shoutout.
Say hello to a cappella.
---
Harem Scarem: Harem Scarem (6)
Good old glam metal. Gained notoriety when some of their songs were featured in the Canadian show Degrassi (before that was ported over to the U.S.; a show I describe as one of the most depressing middle/high school shows ever made, where everything bad that can happen to an individual or a group of people happens).
---
Massive Attack: Blue Lines (8)
---
P.M. Dawn: Of the Heart, of the Soul and of the Cross: The Utopian Experience (6)
Again, not my type of music (and honestly, I prefer Madra to this). But it was such a hit that one can't simply ignore it.
---
Metallica: Metallica (aka Black Album; 12)
This is an album that needs to introduction. Metallica's best-selling album, considered to be their best all-time hit, one of the most famous albums of all time that rocked the culture-sphere for the next decade. This was a shift from their normal heavy metal, becoming less thrash.
And we're finally getting to the albums I grew up with (though I did listen to last month's The Allman Brothers Band: Shades of Two Worlds back in the day). Obvious pick for album of the month, if not the year; but there is more to come from this month that managed to give Metallica a run for its money, include the debut of a famous grunge band that was one of those that helped defined the 90s.
---
Brooks & Dunn: Brand New Man (13)
---
Cypress Hill: Cypress Hill (13)
Well now. Even I am aware of this group, and some of their tracks. Including the one track Rage Against the Machine would do their own remix of "How I Could Just Kill A Man". "Pigs" is another one I listened to back in the day.
---
Mr. Bungle: Mr. Bungle (13)
Noteworthy for it's inspiration to other bands, such as Korn and Avenged Sevenfold.
---
Sebadoh: III (16)
---
Joan Jett and the Blackhearts: Notorious (20)
---
Spin Doctors: Pocket Full of Kryptonite (20)
The tracks can get monotonous after the 2nd or 3rd one. But those first 2-3 songs are killer. 1st song in particular is a great one for waking up to (setting alarms and such). Debut.
Welcome to the 90s. This is one of those albums that is a pure 90s time capsule, for the style of music. One of my fondest memories of the decade, listening to a couple tracks from this album.
---
Blur: Leisure (26)
---
Altered State: Altered State (27)
---
Toad the Wet Sprocket: fear (27)
---
Bob Seger & The Silver Bullet Band: Fire Inside (27)
---
Tribe: abort (27)
---
Pearl Jam: Ten (27)
This was probably the first major band to usher in the grunge era. Other bands warmed up to it, this is the one that first brought it in a big way. But don't worry, Nirvana would get its chance soon.
Debut album from an all-time great grunge band.
---
Tesla: Psychotic Supper (30)
Fun hard rock.
---
---
---
Movies
(Dis)honorable mentions: Return to the Blue Lagoon; I know some people like this sequel to the previous 80s movie, but I can't fucking stand it; I can't make it past the first 15 minutes of this thing. Then there's this John Candy flick called Delirious where he gets in an accident and finds himself living in one of his own created soap operas; couldn't get into it. And then, there's Dead Again; the film is dull, but the finale is so utterly ridiculous that it just becomes hilarious. Lastly, Child's Play 3; the first bad Chucky flick that I didn't care for; but since it's Child's Play, you might want to see it anyway, just like some will watch any Halloween or Friday the 13th or Nightmare on Elm Street flick just because they exist.

There is this one film though that I've been trying to track down, but can't. Hear it's a fairly good baseball film titled Pastime. Will revise this entry if I ever manage to see it.
Body Parts (2)
One of those horror anthology films. Usually not a fan of these, and this isn't one of those types of films that'll convert me. But you might have fun with it, as a couple of them are decent.
---
Doc Hollywood (2)
It's just an ok flick. I prefer it to the other doc movie that came out this month.
---
Rover Dangerfield (2)
I'm not gonna lie, this is a guilty pleasure.
---
The Big Man; aka Crossing the Line (9)
There are two versions of this film. If you're to watch it, try tracking down the extended version (the one not originally released in the U.S.). That being said, I was fine with the first 3/4 of the film. But then after the big fight scene, it all went downhill for me (it was all so typical). But you might enjoy the last act more than I did.
---
Bingo (9)
This is a film that needs to be viewed in the right mindset. It's a spoof of films similar to this (and other genres). That being said, you may or may not enjoy the humor. But I can't not respect a comedy that managed to make me laugh out loud a good 3 times.
---
Double Impact (9)
A JCVD classic, for the cheese. The only thing better than one Van Damme is two Van Dammes.
---
Mystery Date (16)
This was the biggest surprise of the month for me. This is a film setting itself up as a rom-com that becomes a crazy adventure film. Go into this one blind, and you'll have a hell of a time. Oh yeah, and the poster sucks.
---
The Doctor (16)
I enjoyed the first half well enough, but then the second half just plunges the film into liberal fluff that makes me sick. You might enjoy it more than I did depending on your tolerance for that (or hell, you may be a liberal, in which case you'll probably love the shit out of this film). One of the few times where William Hurt actually looks like he's giving a damn with his acting.
---
Barton Fink (21)
Film of the month, easily. This Coen Brothers film didn't get enough respect back in the day. I may not enjoy it on the same level as Miller's Crossing, but it's definitely one of their best films. And John Goodman steals the show from the other John. Good commentary on how Hollywood fucks over screenwriters, and how screenwriters have to sell their soul (and believe me, this would not be the last film this decade that would be critical of Hollywood).
---
Harley Davidson and the Marlboro Man (23)
This film isn't as great as I wanted it to be, but it's still entertaining. Silly action flick that's self aware of what it is.
---
Showdown in Little Tokyo (23)
While Barton Fink is the film of the month, this was the film I had the most fun with. Dolph Lundgren and Brandon Lee in an action flick that belongs in the 80s, but got released in the 90s. Silly, over-the-top, action-packed, and entertaining as hell.
---
Pastime (23)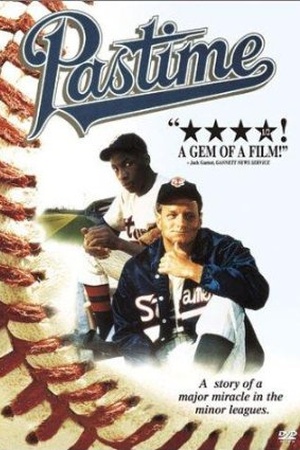 Grounded down to Earth simple baseball film that's solid. It's something you would expect to eventually go a typical predictable route, but it is unpredictable because of its simplicity. For me, it ended up being what I expected it to be in a way I didn't expect. It's good, that's all.
---
---
---
Games
Well, this would be the month that there was a small limited release of the Super Nintendo system on August 23. It would get a more wide release next month. Until then, there would be a few gamers here and there lucky enough to had this console and its first batch of games, virtually all of which are legendary. Look out Sega Genesis, your competition has semi-arrived. And it would make this month legendary.
The Lone Ranger (August 1991; NES)
---
Ninja Gaiden III: The Ancient Ship of Doom (August 15, 1991; NES, Atari Lynx)
The last Ninja Gaiden game on the NES. Some consider it the best in the classic series. This could've been game of the month, if not for the NES' superior system and the games it brought to the table this month.
---
NHL Hockey 91 (August 1991, Sega Genesis)
The first and arguably best NHL hockey game on the Genesis.
---
Super Volleyball (August 1991, Sega Genesis)
---
Shining in the Darkness (August 6, 1991; Sega Genesis)
Precursor to the Shining Force series. Think Phantasy Star I with its dungeons, except that's pretty much the entire game. Have to admit, the game cover hits me in the nostalgia feels.
---
James Pond II: Codename: Robocod (August 18, 1991, Sega Genesis)
Better than the first.
---
Fatal Labyrinth (August 21, 1991, Sega Genesis)
Some people love this game. Some people hate it. The music may drive you nuts.
---
Jewel Master (August 29, 1991, Sega Genesis)
---
Castlevania II: Belmont's Revenge (August 1991; Game Boy)
What's this? A good Castlevania game on the Game Boy?
---
Metroid II: Return of Samus (August 26, 1991; Game Boy)
Like I said. Though personally, I'd rather play the fan-made remake titled AM2R (Another Metroid 2 Remake), which I covered earlier.
---
F-Zero (August 13-23, 1991; SNES)
The one, the only, the legendary racing game that was one of the launch titles on the SNES. This is not just a game of the month contender, but of the year. And yet this would not be the only such contender.
---
Super Mario World (August 13-23, 1991; SNES)
If there's any game that could've challenged F-Zero as a game of the month and year title, released on the very same day, it would be this one. Still probably the best Mario game ever made. I always come back to this game when I want the Mario experience, even to this day. And dare I say this is probably the best console game released up to this point in time in the history of console releases. My pick for game of the month, and possibly the year.
---
Gradius III (August 23, 1991; SNES)
A great looking and sounding game, and considered a classic, but it had some console issues (slowdowns and lags at certain points). The arcade version is still the definitive experience.
---
Pilotwings (August 23, 1991; SNES)
---
SimCity (August 23, 1991; SNES)
May have been too late to mention Sim City on the PC earlier, as that was a 1989 release. But here's the SNES version for the 90s generation.
---
J.B. Harold Murder Club (August 1991; TurboGrafx-16)
---
Cadash (August 30, 1991; TurboGrafx-16)
Port of an arcade game (arcade version is better), which would also make its way to the Sega Genesis next year.
---
Turrican (Turbografx-16, Sega Genesis)
Port of an arcade game.
---
---
---
Shows
Talespin ended this month (started airing in 1990; didn't realize this series was so short, thought it deserved more than that).
You thought this month was legendary just for the games? Wait until you see the kid shows.
Moomin, aka The Moomins (9; ?, foreign)
Obscure to me, but this is a revered cult classic toon from Japan.
---
Doug (11; Nickelodeon)
My personal favorite from this month. To this day, I'm still not 100% sure why I have a thing for this show. Maybe it's just the innocence it has about it. At least for the seasons that were on Nickelodeon. Fuck the Disney sequel show (and the movie it rode in on).
I will admit though, the first episode sucks. Aside from that, many complain that this show is bland. Which probably makes it the only bland show in existence I like.
---
Rugrats (11; Nickelodeon)
I enjoyed it enough back in the day, but it was more of a, "Well, nothing else is on at this time slot today, so I'll pass the time watching babies doing baby stuff." And when I wasn't allowed to watch other more mature shows.
Only the first 2 seasons are good though. After that, there was a writer conflict and mixup that changed things a bit for the worse.
---
Ren & Stimpy (11; Nickelodeon)
Now this one, I just couldn't get into it. Not back then, and not today. But I understand entirely why it has such a rabid fan-base. It's like a more wacky and zany Spongebob show, way before there was Spongebob. And it corrupted young children's souls (which might be why there's a lot of fucked up people crawling around nowadays).
A show so controversial (especially for one that's under the guise of a children's show), there still doesn't exist a full uncut uncensored version that's officially released anywhere in the U.S. Regardless, it's one of the most influential shows of the decade.
---
Best of the Worst (17; Fox)
Cult series. Looking for the worst jobs in America (or just the worst elements in life in general).
---
Roc (25; Fox)
This show sums up the whole arc of the U.S. from the 90s to today. Starts out lighthearted fun and funny, but then turned into a serious social/political commentary jamming agendas down your throat. 3 seasons. First two are probably the only ones worth watching.
---
What Would You Do? (31; Nickelodeon)
Audience participation show. Stuff like this just wouldn't get made today. Because people are pussies. Probably why it would only work if they had a dedicated cast of volunteers who were chosen randomly, who signed agreements, and who truly wanted to participate and damn the consequences. So basically, the only way a show like this could work today, is if the cast and crew were like people from Jackass.
---
---
---
Edit (9-19-2020): Added Tesla: Psychotic Supper to Music.
Edit (10-11-2020): Added Shining in the Darkness to Games.
Edit (11-24-2020): Added Turrican to Games.
Edit (12-22-2020): Added Pastime to Movies. Finally managed to track it down and see it.
Edit (1-9-2020): Removed Gradius: The Interstellar Assault from Games. Wasn't released in the U.S. until January 1992.
Edit (6-24-2022): Added Moomin to Shows.