US President George H. W. Bush apologizes for raising taxes after pledging not to. The Michelangelo computer virus begins to take affect. FCC rules companies can own 30 AM & 30 FM stations (formerly 12). Mike Tyson sentenced to 10 years in rape of Desiree Washington.
---
---
---
Music
Honorable Mentions: Chic: Chic-ism. The Disposable Heroes of Hiphoprisy: Hypocrisy Is the Greatest Luxury. k.d. lang: Ingénue. No Doubt: No Doubt. The Charlatans: Between 10th and 11th. The Fall: Code: Selfish. The Jesus and Mary Chain: Honey's Dead, a bit controversial with their "Reverence" song with the lyrics: "I wanna die just like Jesus Christ". They Might Be Giants: Apollo 18. Arrested Development: 3 Years, 5 Months and 2 Days in the Life Of…. En Vogue: Funky Divas. Bruce Springsteen: Human Touch. Bruce Springsteen: Lucky Town, that's right, he released two separate albums in the same month. Lyle Lovett: Joshua Judges Ruth. Sass Jordan: Racine. Wynonna Judd: Wynonna. David Byrne: Uh-Oh, it grew on me a bit, but not enough to make it a feature, especially when I'm trying to cap the featured albums at 20. Buffalo Tom: Let Me Come Over, also a decent album.
Ocean Colour Scene: Ocean Colour Scene (1)
Not bad.
---
Gotthard: Gotthard (9)
Goddamn! Now this is my kind of shit! Awesome hard rock stuff this band has going on here!
---
Curve: Doppelgänger (9)
Interesting.
---
Ride: Going Blank Again (9)
The track Leave Them All Behind has a 4 minute radio edit, and an 8 minute uncut length on the album.
---
King's X: King's X (10)
The track Junior's Gone Wild, featured in the film Bill & Ted's Bogus Journey, wasn't included in the main release, just in the vinyl version. Album itself is fun enough.
---
The Church: Priest=Aura (10)
Decent.
---
Chainsaw Kittens: Flipped Out in Singapore (10)
Great hard rock. An unbelievable improvement over their previous album (that wasn't really worth a mention as far as I was personally concerned).
---
Concrete Blonde: Walking in London (10)
Groovy, like they were in May 1990.
---
Body Count: Body Count (10)
Jesus Christ. It's like they (and Ice-T) were begging for those L.A. riots to happen, which are coming next month. Of course much of the controversy from this album comes from the track Cop Killer, which has been removed from most releases of this album.
---
Bad Religion: Generator (13)
Not my tempo. But many others seem to like this band, so…
---
Right Said Fred: Up (16)
Goddamnit! This isn't the album I wanted to make album of the month! But it has that track I'm Too, which everyone knows is "I'm… Too Sexy for my–". Another cultural icon hit of a music track. Jesus Christ, 1992 is really giving 1990 a run for its money with this genre of music. We're only 3 months in and I think it's already got 1990 beat in the hip-hop/dance music hits.
---
Yanni: Dare to Dream (17)
He's consistently reliable in the music he creates. Fairly good as far as instrumentals go.
---
Juliana Hatfield: Hey Babe (17)
Have to admit, there's a solid selection of alternative rock this month. You won't hear me saying this often (or maybe never, considering you're just reading what I type rather than hearing my voice), but this is a band where the lead singer is a girl that I actually like.
---
Slik Toxik: Doin' The Nasty (24)
They may be glam metal, but for the most part they're just decent at best. Nothing weak or strong, just middle of the road. It's only because of Marionette that I give them a main mention.
---
Celine Dion: Celine Dion (30)
It's the chick who would go on to sing that famous song from Titanic. Until then, she sang the famous song from Disney's Beauty and the Beast. Despite the album's title, this is not her debut.
---
Spiritualized: Lazer Guided Melodies (30)
More on the unique experimental side.
---
PJ Harvey: Dry (30)
---
GWAR: America Must Be Destroyed (31)
Again, not my kind of music, but I can't help but admire the lack of fucks they give about things, and how balls to the wall they are about how they dress and perform. Even if it results in getting arrested and have their once-attached prosthetic dick confiscated (seriously, look that up).
---
Giant: Time to Burn (31)
They're ok.
---
Kris Kross: Totally Krossed Out (31)
Oh gosh. The kid rap group.
---
Def Leppard: Adrenalize (31)
Not one of my favorites of theirs, but it's still Def Leppard.
---
White Zombie La Sexorcisto: Devil Music Volume One (31)
Ah yes, the band Rob Zombie was known to be in before he went more independent, like Ozzy Osbourne with Black Sabbath (except Rob was one of the founders). As expected, this is fun stuff.
---
Material Issue: Destination Universe (?)
Actually a fairly good band. One of the better albums of this month. In spite of their singles, I prefer the Girl from Out of This World track.
---
Skinny Puppy: Last Rights (?)
Electro-industrial.
---
---
---
Movies
Honorable mentions: The Power of One: preachy shit; overvillianizes the Africaners (basically turning them into Nazi's once they get word of Hitler's rise to power and declaration of war), overdoes it with the "white savior" complex, and isn't very faithful to the book it's based on; making this a film that tries to do too much and ends up pleasing less viewers than it should (because it does something with each of those aforementioned directions to piss anyone off); plus there's a better boxing movie that came out this month. Tiny Toon Adventures: How I Spent My Vacation, I really tried to enjoy this, but I wasn't getting much out of it; if you're a Tiny Toons fan, you may enjoy this film which is basically meant to act as a closer to the series which basically ended. Noises Off…, not my tempo. Blame It on the Bellboy, runs out of steam during the last 3rd, the epilogue was unnecessary; but it does offer plenty of entertainment for a comedy about mistaken identity. Shadows and Fog, honestly not too bad for a Woody Allen flick, but I still find him irritating at times in spite of the decent stuff here; plus I'm trying to keep the main noteworthy films limited to 10, which I failed at doing anyway. Once Upon a Crime, mediocre comedy only worth watching if you like the cast. The Last of His Tribe, not bad for a TV movie about a true story with this Indian named Ishi who shows up out of nowhere in the 1910s, completely separated from society and reservations until he showed up one day.
Finally. A month with a solid selection of films. Taking the 90s a couple month to warm up now, as the trend tends to be for January and February selections (on average, in spite of one or two notable releases even in those dreary months).
Gladiator (6)
No, this has nothing to do with that Ridley Scott film starring Russell Crowe taking place in Rome. This is a boxing film taking place in modern-ish (for the early 90s) time period about this white guy from Twin Peaks fighting in an underground boxing environment, becoming buds with Cuba Gooding Jr., and resulting in a thinly veiled metaphorical film about putting aside racial differences and problems created by the elite that only offer to distract us from the real problem that is "them". Despite how preachy that sounds, this ends up not being all that bad for what it is. After seeing this, really wish James Marshall went on to better things, because he has the look and aura for it. Too bad this is the only real major film he's ever been in where he stood out in the film industry outside of Twin Peaks.
---
The Lawnmower Man (6)
It's more on the goofy side nowadays, especially with its 1992 CG special effects. But it is a cult classic regarding the dangers of the Internet. Honestly, I forgot this was based on a Stephen King story. And the timing of its release couldn't have been better, given the Michelangelo Virus scare.
---
Raise the Red Lantern (13, foreign China)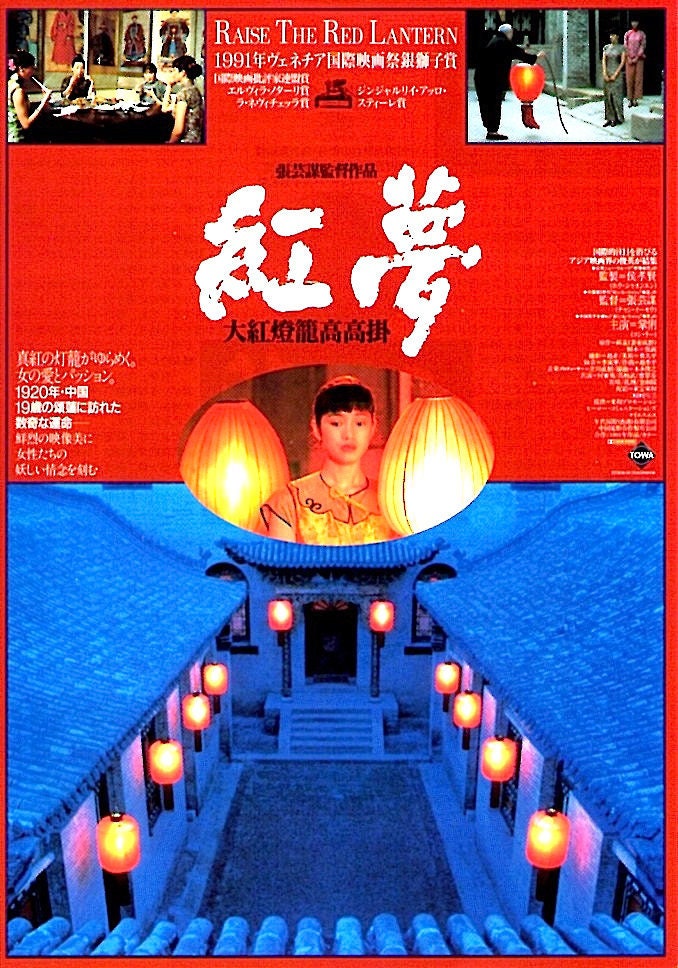 Banned from China for being a thinly veiled critique of communism. Thought it was just ok, but it's famous and looks pretty.
---
American Me (13)
Actually a lot better than I was expecting, even if they overuse the terms "esse", "homes", and similar latino lingo. Like some average white American thinking he's the shit writing a script where all the Mexican characters talk like this because those are the few words he picked out from what he hears frequently from other latino speakers because he can't remember other words with more syllables. Anyway, it's about how Mexican gangs (especially those in prisons) basically came about, and the destruction it has wrought inside and outside of prison to this day.
---
Article 99 (13)
It's just a B movie, but at least it isn't as preachy as many of the other hospital films I've seen from this era. It's still preachy, but not as irritatingly so.
---
My Cousin Vinny (13)
Yeah this is a fun classic Pesci comedy.
---
Shakes the Clown (13)
This is a more dark offbeat, somewhat strange, comedy about a drunk clown hanging out with other clowns. Earlier appearance by Adam Sandler before he made it big. Robin Williams cameos as a mime. May or may not be for you.
---
Highway to Hell (13)
Cult classic that deserved better than what it got at the box office.
---
Proof (20, foreign Australia)
Fairly good film with Russel Crowe; and Hugo Weaving playing a blind man.
---
Basic Instinct (20)
Film of the month. Classic Paul Verhoeven erotic thriller that has that famous "interrogation" scene.
---
The Cutting Edge (27)
Decent romance ice skating flick.
---
Ladybugs (27)
One of my favorite politically incorrect films. Review here.
---
Ruby (27)
Yeah the dialogue is corny. Yeah this was made purely to cash-in on the Oliver Stone's JFK craze. Yeah it plays it loose with the facts (or at least what facts can be known about the guy who shot the guy who allegedly shot JFK). But this is one of those films where I didn't care all that much about its historical accuracy/theories, because at least the film has the decency to admit it's making up stuff for the sake of film drama, and presents itself as such without much illusion. It makes it clear that it's presenting a half-assed theory of how things went down that's fictional enough to where anyone of reasonable intelligence can figure that out with little to no research, but has just enough basis in reality to make viewers ponder, and thus subtly encourages them to look into this stuff for themselves. Unlike Oliver Stone's films, or even that Executive Action movie written by Dalton Trumbo (despite stating that it's just a theory, one wrapped up in liberal ideology). Don't get me wrong; objectively speaking regarding film as an art form, this isn't in the same league as JFK (let alone the same style). But I found it to be an interesting enough B movie for what it is. It may be a somewhat interesting B movie, but it's still just a B movie. You may or may not find it interesting.
---
White Men Can't Jump (27)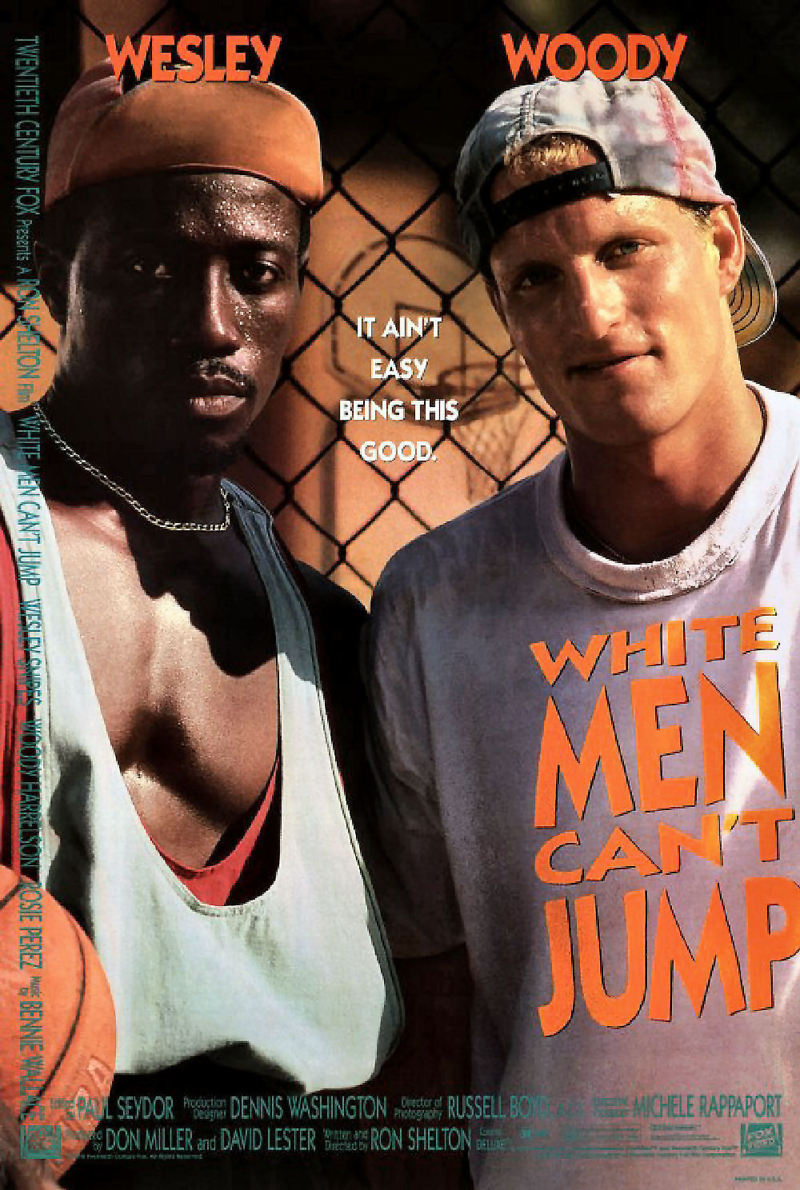 Decent; considered a cult classic.
---
Roadside Prophets (27; limited)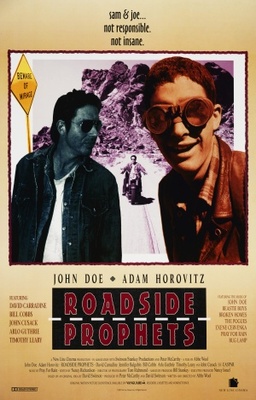 Nice little road trip movie. With a "meaning of life" aura about it.
---
---
---
Games
Honorable mentions: Last Resort (Arcade, Neo-Geo). Wizards & Warriors III: Kuros: Visions of Power (NES). The Flash (Game Boy). Ultra Golf (Game Boy). World Circuit Series (Game Boy). Where in Time is Carmen Sandiego? (Sega Genesis). Extra Innings (SNES).
The Addams Family pinball (March 1992)
Again, not one who normally covers arcade games, let alone pinball games. But this is one of the most famous pinball games ever made that brought about a pinball revolution, making the hobby popular again. If there's any pinball game worth mentioning for the 90s, it would be this one.
---
Super Chase: Criminal Termination (1992; Arcade)
Fun car chase game. Sequel to Chase HQ.
---
Dragon Warrior III, aka Dragon Quest III (March; NES)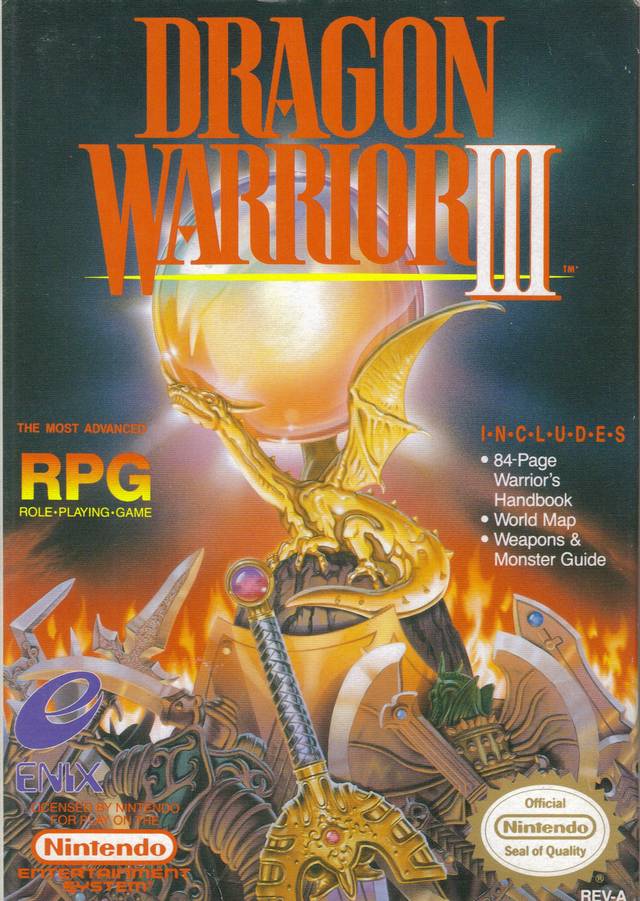 Another entry from the classic franchise.
---
G.I. Joe: The Atlantis Factor (March; NES)
Sequel done by a different game studio.
---
The Adventures of Star Saver (March; Game Boy)
---
Desert Strike: Return to the Gulf (March; Sega Genesis, SNES [October])
This is a true gaming classic. Played more of Jungle Strike than this.
---
Task Force Harrier EX (March; Sega Genesis)
Genesis shmup.
---
Mystical Fighter (March; Sega Genesis)
Interesting beat-em-up.
---
Two Crude Dudes (?; Sega Genesis, Arcade [1990])
Another interesting beat-em-up, dude.
---
WWF Super WrestleMania (March; SNES, Sega Genesis [November])
While it would be several months before the superior Genesis version would come out, this is basically the first decent 16-bit WWF game to get released.
---
PGA Tour Golf (March 1; SNES)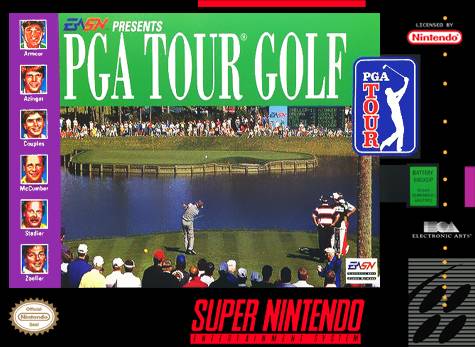 Yeah yeah.
---
Smart Ball (March 1; SNES)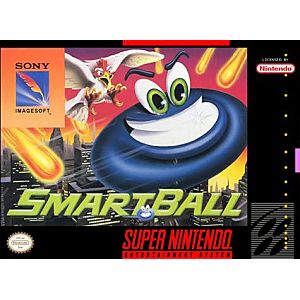 Hmmmmm…
---
The Addams Family (March 10; SNES, Sega Genesis [1994])
So-so platformer.
---
Pinball Dreams (13; PC, Amiga)
---
Ultima Underworld: The Stygian Abyss (March 27; PC-DOS)
The game that brought dungeon crawling to a whole new level. Revolutionary and deemed a legend in gaming (even if it's dated by today's standards, especially in the control scheme). Game of the month.
---
Inca (1992; PC)
Just the weirdness factor alone makes this worth a look. I mean, someone had a vision for this, that's for sure.
---
---
---
Shows
The Young Indiana Jones Chronicles (4; ABC)
Well, the existence of this completely flew by me for my childhood. But it was a thing. Short-lived, but it existed, and has a fan-base. It's not on-par with the movies, obviously. But it sure did have a budget behind it, making this stand out from your average show. Being shot on location certainly helped. Be warned though, George Lucas fucked with this show too, after it was finished, basically removing old Indy from the show in the DVD releases. Show of the month (not that it really had much competition).
---
The Powers That Be (7; NBC)
Decent enough comedy sitcom.
---
Adventures in Wonderland (23; The Disney Channel)
Oh my God. I actually remember watching this show back in the day. Those opening credits… Despite the nostalgia, this is something I've grown out of. This is definitely a children's show through and through, pre-teen, pre-adolescent. The sort of show you put on to keep the kids occupied. Not exactly something I'd be watching on my own nowadays. If made today, some would probably be giving this show shit for making the Red Queen a black woman. Ahhhh, the good old days, when one could race-swap someone without much outcry, because at least the white Red Queen wasn't forgotten and still showcased at other times. No threat of permanent replacement, and not a big deal to anyone.
Ahem, be wary of the missing O.J. Simpson episode.
---
Edit (3-25-2021): Added Spiritualized: Lazer Guided Melodies to Music.
Edit (4-7-2021): Added Skinny Puppy: Last Rights and PJ Harvey: Dry to Music.
Edit (8-2-2021): Added Chainsaw Kittens: Flipped Out in Singapore to Music.
Edit (12-6-2022): Added Super Chase: Criminal Termination to Games.
Edit (12-25-2022): Added Pinball Dreams to Games.