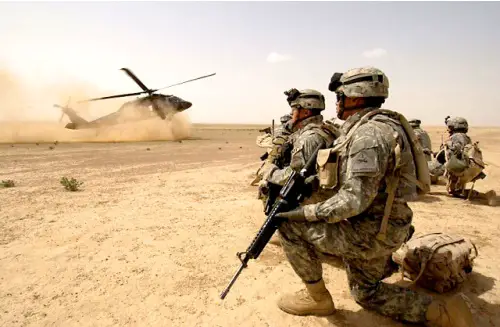 Iraq invades and occupies Kuwait, while George H.W. Bush sends troops to Saudi Arabia, sparking the Gulf War. Radio Kuwait resigns air, due to Iraqi invasion. NASA's Magellan spacecraft lands on Venus. PGA Championship, Shoal Creek: Wayne Grady of Australia wins his only major title by 3 strokes from American Fred Couples. Phyllis Polander sues Mike Tyson for sexual harassment. Armenia declares independence. East & West Germany announced that they would unite on Oct 3. Market prices plunge as OPEC nears informal agreement to increase output to cover shortfall due to invasion; cash market trading experiences abrupt decline. Ken Griffey & Ken Griffey Jr become 1st father & son to play on same team (Seattle Mariners), both single in 1st inning. Jennifer Lawrence, American actress, born in Louisville, Kentucky. Stevie Ray Vaughan, American guitarist (Sky is Crying, Texas Flood), dies in a helicopter crash at 35.
---
---
---
Music
Worthy mentions (I guess): Marc Almond: Enchanted; Moev: Head Down; Cannibal Corpse: Eaten Back to Life; Duran Duran: Liberty. REO Speedwagon: The Earth, a Small Man, His Dog and a Chicken. The Party: The Party.
---
Jon Bon Jovi: Blaze of Glory (7)
Chances are, you've heard the song "Wanted Dead or Alive" on the radio at some point. The album was probably a bigger hit than the movie, long-term speaking. It was also Jovi's debut solo studio album. "Blaze of Glory" was another major hit from this album. Basically a soundtrack for the film Young Guns II.
---
Extreme II: Pornograffitti (7)
Now that's an album title for ya. And if you don't like what you see here, "Get the Funk Out."
---
Deee-Lite: World Clique (7)
Not an album I would ever purchase, personally. But, good Lord, their music video "Groove is in the Heart" just screams 90s. It's a concentrated dosage of 90s cheese in several ways. Plus it was a major hit back then, so it's got some culture cred.
---
Pixies: Bossanova (13)
The beats are decent. Has a surf-rock and space-rock combination (can't say I've heard of that before; then again I'm only getting exposed to this stuff through this look-back).
---
The Heart Throbs: Cleopatra Grip (14?)
Amazing that this band never took off. They've some good stuff here.
---
N.W.A.: 100 Miles and Runnin' (14)
---
Prince: Graffiti Bridge (20)
Whatever your thoughts on the film, there's no denying the soundtrack was very well received.
---
Black Sabbath: Tyr (20)
Black Sabbath wasn't going to let Bathory have all the viking metal fun. Though they're less viking metal in instrument play and more in lyrics.
---
Alice in Chains: Facelift (21)
The debut album of this famous grunge/metal band. I guess you could say they announced the incoming era of grunge, but it would be later when the era officially arrived. In any case, surely you've heard Man in the Box at some point. Album of the month.
---
Stryper: Against the Law (21)
A Christian glam metal band. They're not bad.
---
Ratt: Detonator (21)
Apparently they also wanted to give the glam metal style a shot. I'm not complaining.
---
Anthrax: Persistence of Time (21)
I've always been a bit conflicted with this band. There are times when I like them, and other times when I think they're overrated. Regardless, I think the tracks Intro to Reality and Belly of the Beast (which should be counted as one track) is great. Blood isn't half bad either.
---
Jane's Addiction: Ritual de lo Habitual (21)
Been Caught Stealing is a little famous. Solid album, but it would be the last we'd be hearing from this band for a long while.
---
Garth Brookes: No Fences (27)
Not a fan of his music, but I've heard the song Friends in Low Places make the airwaves off and on, so this one is unavoidable for me.
---
Mojo Nixon: Otis (27?)
Energetic little fella.
---
Living Colour: Time's Up (28)
---
Front Line Assembly: Caustic Grip (?)
Electro-industrial stuff.
---
---
---
Movies
So there was a sequel to the guilty pleasure classic Delta Force (starring Chuck Norris), called Delta Force 2: The Colombian Connection. But honestly, the film just isn't anywhere near as interesting or entertaining as the first. There's also this one film called Metropolitan which I thought was a boring and dull talkie based on a stage play, but you might like it if you're into the type of conversations these people have. Lastly, Air America with Mel Gibson and Robert Downey Jr. as pilots who smuggle in weapons and opium via aircraft, unofficially, during the Vietnam War, in Laos. It has some good stunts in it, but otherwise it's just a meh film (which was #3 at the box office behind Young Guns II and Flatliners). Other than that, quite an entertaining month for movies we had here, especially for sequels.
---
Young Guns II
Superior to the first film in every way. The first film I thought was forgettable, this film is anything but. I wouldn't go so far as to call it a masterpiece, but it's gotta be one of the greatest sequels ever.
---
DuckTales the Movie: Treasure of the Lost Lamp
Oh yeah, this series had a decent movie made for it.
---
Mo' Better Blues
Yeah yeah, you win again Spike Lee.
---
Flatliners
"Today is a good day to die."
Famous line aside (I guess), this film is just average to me. Yet was a bit of a cult hit, so…
---
The Two Jakes

Solid sequel to Chinatown, which is a miracle in of itself.
---
The Exorcist III

The only other good Exorcist movie out there besides the first one.
---
Taking Care of Business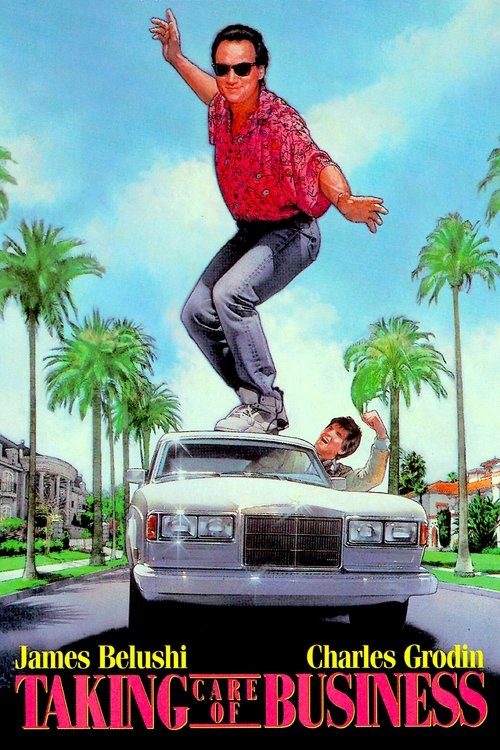 To my surprise, I found myself thoroughly entertained by this little comedy. And I'm normally not a fan of James Belushi. Yet somehow this comedy about a prisoner taking on the identity of a businessman who's been having the worst string of luck in his life to be funny.
---
Wild at Heart

Not among my favorite David Lynch flicks, but it has enough good wacky stuff packed into it to please filmgoers.
---
Pump Up the Volume
Made a review, but let's just say this is a relevant film about a pirate radio dude who is all for free speech, especially for those who are too heavily encouraged to conform.
---
After Dark, My Sweet

A very solid thriller that is very much worth watching. In my opinion, the film that launched the gritty feel of what the best of the 90s indy films had to offer.
---
Darkman

One of the best B movie super-hero flicks, who's more of an anti-hero. Sometimes intentionally entertaining, other times it seems unintentionally hilarious. On the other hand, this is Sam Raimi we're talking about here. I think he knew what he was doing.
---
Akira Kurosawa's: Dreams
Too artsy for me, but it is a classic anthology film, so…
---
The Witches
Part nostalgia, part appreciation for a kid flick with dark elements and decent special effects.
---
Mirror Mirror
A hidden gem of horror. That is all.
---
Lensman: The Secret of the Lens
Made it's way from Japan to home video in America. Unfortunately, the VHS version in America would be redubbed with not just different voices (or at least getting some original cast to come back to redub their parts), but with a different soundtrack entirely. In 1988, Harmony Gold did the initial dubbing and scoring, which resulted in one of the best 80s synth soundtracks I've ever heard (that music MADE the movie). Now this 1990 VHS release, which is about as close to official as you can get, replaced the Harmony Gold version soundtrack with the original Japanese soundtrack. Now, you may think this is a good thing, but that alternate soundtrack was so much better. On the other hand, the Harmony Gold version also cuts out roughly 15 minutes of footage from the original Japanese cut. So pick your poison. Regardless of which version you see, this is a hidden gem of anime worth seeking out.
---
---
---
Games
So there was an NES port of the arcade game NARC, and it's not that great of a port. Play the arcade game instead. There's also Total Recall on the NES, which has become popular to rag on, but some say it's really not all that bad once you know what you're in for and learn some of the tricks; either way, not notable enough in my opinion. Lastly, there was a Sega Genesis game called Shadow Blasters which, despite how decent it seemed, never became all that memorable.
---
Pit-Fighter (Arcade)
One of the first ever arcade games to use digitized sprites of real-life people. It was a massive hit on the arcade scene back in the day. Today though, it's really really cheesy. Still, it predates Mortal Kombat and Street Fighter II, and was the big thing until those came around.
---
Barker Bill's Trick Shooting (NES)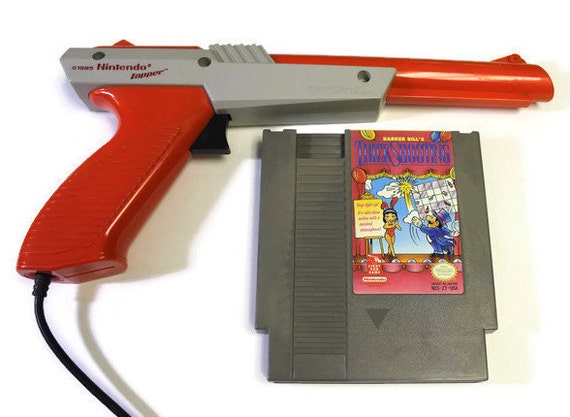 It's, uh, ok. It's one of those NES shooting games that utilizes the Nintendo Zapper light gun. Sort of a spiritual successor to Duck Hunt, except in this game, you actually get to shoot that cocksucking dog.
---
Dick Tracy (NES)
This game really isn't all that great, but it was hyped up like the film that came out earlier in the year, and many wanted to give it a play. I mean, Jesus, the hype around this film. I think the hype is remembered more than the movie, let alone the game. And that's all I'll say.
---
Punch-Out!! (NES)
First off, NO! THIS IS NOT THE MIKE TYSON'S PUNCH OUT!! GAME! This is the one that started it all, from 1990. That being said, it's still a great revered classic to this day, that is overshadowed by the Mike Tyson one that would come later.
---
Swords and Serpents (NES)
This is one of those RPG games of the style I hate. Where you have to map out levels yourself with pencil and graph paper; it has a shit save system, and the random battles get tedious. But it has its fans, stating it's a classic. If nothing else, it has a great game cover, and a great cheesy fun commercial.
---
Double Dragon (Game Boy)
Not a bad port of the NES game actually. Though the arcade version is still the way to go.
---
Teenage Mutant Ninja Turtles: Fall of the Foot Clan (Game Boy)
And yet another decent game on the Game Boy. Personally, I found it to be a little too simplistic. Then again, you can't expect THAT much from games like these on the Game Boy system.
---
Paradroid 90 (Amiga)
Remake of the version from the Commodore 64 (originally released in 1985). Has a cult following, and is a bit different. First time you play, you'll likely want to switch off the Transfer minigame.
---
Michael Jackson's Moonwalker (Arcade, Sega Genesis)
Many will say that the gameplay is terrible and the only thing this game has going for it is nostalgia and just for cultural interest. Well, they're right, but damnit, this game was a bit of an event back in the day.
Jackson would work with Sega on several future products – he would be responsible for much of the music in Sonic the Hedgehog 3 (though remains uncredited) and features in both Space Channel 5 and Space Channel 5: Part 2.

A sequel was planned but later dropped due to child molestation accusations to Michael Jackson in 1993.

— Source
---
---
---
Commercial
---
---
---
TV Shows
Parenthood (August 20, 1990 – August 11, 1991; NBC)
This show never got off the ground until the 1989 movie of the same name. Unfortunately, the show wasn't that big of a hit when it came out, despite some people enjoying it. It wouldn't be until 2010 when it would become the hit it always wanted to be. So for those interested in the history of the 2010 series and the 1989 movie, you might be interested in this Ron Howard sitcom.
---
Hull High (August 20 – December 30, 1990; NBC)
A high school soap opera musical. I think that's all you need to know.
---
Ferris Bueller (August 23, 1990 – August 11, 1991; NBC)
A lot of people would say this show is trash, but just to remind you they did in fact make a series adaptation of the film.
---
Jim Henson's Mother Goose Stories (August 25, 1990 – 1993; The Disney Channel)
I'll just leave this here.
---
Guys Next Door (August 27, 1990 – February 16, 1991; NBC)
Sketch comedy and dance and musical.  One of those months.
---
Totally Pauly (1990; MTV)
Not sure what month this came out, I just know it was before October. Anyway, this was the show that made Pauly Shore famous. One of the first "insane comedy" shows.
---
Edit (7-5-2020): Added Lensman to Movies.
Edit (7-4-2021): Added Alice in Chains: Facelift, Stryper: Against the Law, Ratt: Detonator, Anthrax: Persistence of Time, Jane's Addiction: Ritual de lo Habitual, Garth Brookes: No Fences, Mojo Nixon: Otis, and Front Line Assembly: Caustic Grip to Music.
Edit (5-13-2022): Added Totally Pauly to Shows.