Stuff that happened this month: Angela Bowie reveals that ex-husband David slept with Mick Jagger.  Nora Dunn and Sinead O'Connor boycott "Saturday Night Live" to protest Andrew Dice Clay's hosting which was perceived as sexist; the show uses a time delay for the third time in its history.  "Cheers" star Kelsey Grammer sentenced to jail for 30 days for DWI.  European court rules on pension rights for men & women.  World Health Organization takes homosexuality out of its list of mental illnesses.  Hubble Space Telescope sends its 1st photographs from space.  Microsoft releases Windows 3.0.  NYC's Zodiac killer shoots 3rd victim, Joseph Ponce.  James "Jim" Henson, American puppeteer, artist, screenwriter and filmmaker, best known as the creator of 'the Muppets" (Sesame Street, The Muppet Show), dies of toxic shock syndrome caused by pneumonia at 53.
Source: https://www.onthisday.com/date/1990/may
Music
Music some may like that I don't (again, I won't include everything, as there's too much, and I'm not exactly a connoisseur): Sonia: Everybody Knows; Kim Wilde: Love Moves; Tony! Toni! Toné!: The Revival; Adrian Belew: Young Lions; Doug Anthony All-Stars (notable for only releasing one album, which was successful in Australia, but banned in the UK); George Strait: Livin it Up;  The Pretenders: Packed!; Katydids: Katydids; John Doe: Meet John Doe; The Breeders: Pod (maybe add this, with the track Fortunately Gone); Wire: Manscape.
Billy Idol: Charmed Life
His 4th studio album.  You should know his name, as he's one of the most famous rock stars to have ever existed.  While I enjoy the whole album, the biggest hit was the single Charmed Life, which also had a hit music video directed by David Fincher, which also appeared in the film The Adventure's of Ford Fairlane, an Andrew "Dice" Clay movie that would be coming out very soon this same year.
---
Flotsam & Jetsam: When the Storm Comes Down
Thrash metal.  Not considered their strongest album (it does get monotonous at times), but it does have some notable standouts such as The Master Sleeps, and Suffer the Masses.
---
Mark Lanegan: The Winding Sheet
Not bad, but I'm only really keen for "Mockingbirds."
---
Yngwie Malmsteen: Eclipse
"Devil in Disguise," "Faultline," "See You In Hell," and "Save our Love" are pretty damn good songs.  In fact, the "See You In Hell" song has some beats similar to what would be used in Final Fantasy VIII battle music some years later.  This could very well be the best album of the month.
---
Bruce Dickinson: Tattooed Millionaire
First singles album from the lead singer of Iron Maiden.  The song "Lickin' the Gun" isn't half bad either.  Rather enjoyed "All the Young Dudes," if only to be reminded of that awesome song's existence (originally done by Mott the Hoople).
---
Dio: Lock Up the Wolves

It's Dio.  You can't go wrong with him.
---
Y&T: Ten
Not bad.
---
Ice Cube: AmeriKKKa's Most Wanted
Considering this is one of the most famous rappers and rap albums of all time, kinda have to include this just for the culture shock (though not as big of a culture shock as NWA, but that was the 80s).
---
Madonna: I'm Breathless
Released to promote the film Dick Tracy, which would be released next month.  Also has a music video directed by David Fincher (that guy sure gets around) that was also a big hit.  Big hits were "Vogue" and "Hanky Panky."
---
The Jeff Healey Band: Hell to Pay
---
Concrete Blonde: Bloodletting
Behold the resurgence of the goth subculture.  And I'll be damned if I didn't find some of this catchy.
---
The Breeders: Pod
Quite unique and interesting girl band.
---
Snap!: World Power
While the hit single "The Power" first hit the airwaves in January 1990, the album hit the shelves in May, so I'm placing it here. And this song, whew. This is one of those songs that EVERYONE heard throughout the 90s, and the 2000s. This hit the entertainment industry like an asteroid in an apocalyptic Michael Bay flick. One does not go through life in the 90s without being exposed to this legendary song. The only hip-hop track that could even hope to rival this one would come in December 1990. Which pretty much makes 1990 one of the most epic years in the entertainment industry's history, just on music alone. This decade started with one hell of a bang.
---
---
---
Movies
There was this one little movie called Bird on a Wire, starring Mel Gibson and Goldie Hawn.  It sucked.  That's why I'm not listing it.  But it does have some amount of popularity, mainly because it was such a terrible film made with a film starring two popular stars.  There's also this bland forgettable Top Gun knockoff with Tommy Lee Jones and Nicolas Cage called Fire Birds that isn't really worth recommending.  The better Top Gun knockoff would come next month.  Lastly, there's this one film called The Swordsman, Chinese martial arts film (kind of), which was the first part of a trilogy of which many say the 2nd is the best.  I can't seem to find a way of getting a hold of this film currently, so this blog might get revised if I ever do see it.  That being said, this wasn't exactly what I would call a good month for movies in my personal opinion.
Short Time
Honestly, this movie is just an ok film.  So why mention it?  Because it has this amazing car chase sequence.
---
Tales From the Darkside: The Movie
This personally isn't my kind of film.  I'm not really into horror anthologies, or even anthologies in general.  But it's a cult classic that deserves to be mentioned, and you'll likely enjoy it more than I did.  This film is also known as the true sequel to Creepshow 2.
---
Back to the Future: Part III
While it is considered the weakest of the trilogy, it's still Back to the Future.
---
Class of 1999
Easily my favorite film of the month, by a mile.  Such a guilty pleasure.  Schools taken over by gangs, so cyborg teachers get sent in to get the students in line, and then they start a gang war, and it ends in a climax at the school with shootings and explosions and stuff.  And to be honest, it's kind of eerie when you consider how relevant some of the thematic implications of this are today.
---
Def By Temptation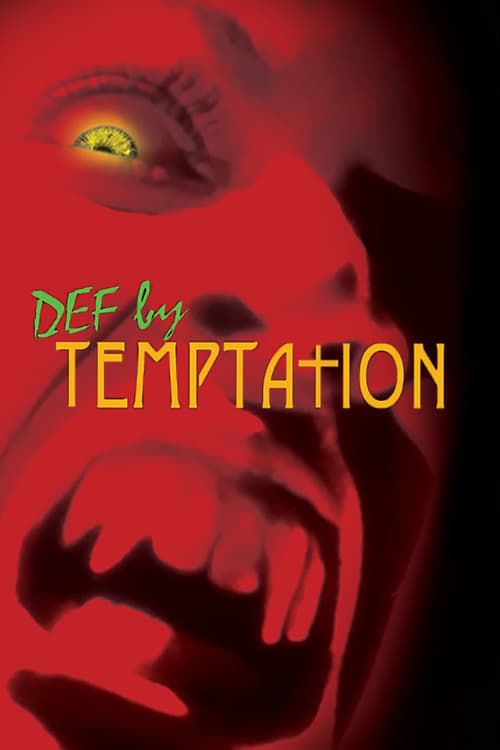 A cult classic troma film about a succubus luring people to their doom. Standout moment is with the killer television set.
Games
I couldn't find a large selection of games that were released this month in particular.  Either I'm missing a bunch of releases, or there weren't very many released this month compared to the previous months.  Either way, here's a short but very sweet selection.
Qix (May 1990; Game Boy)
Fascinating.
Shove It! …The Warehouse Game (May 1990; Sega Genesis)
I'm getting a sense of deja vu.
Ninja Gaiden II: The Dark Sword of Chaos (May 1990; NES)
Are you a glutton for punishment?
TV Shows
America's Funniest People (May 1, 1990 – August 28, 1994; ABC)
America's Funniest Home Video's spiritual cousin; both shows aired during the same period (this one came a few months after AFHV got started).  I personally consider this to be inferior, but it has its fans, and it certainly ran for a long enough time period.
Talespin (May 5, 1990 – August 8, 1991; The Disney Channel)
Oh-eyah!
The Dave Thomas Comedy Show (May 28 – June 25, 1990; CBS)
Another comedy sketch show that was somewhat popular at the time, but has faded into obscurity.  Seriously, despite how it crashed and burned in the ratings, many today still think it was great, and wished it went longer.  Or even got a DVD release.
Edit (6-29-2017): Removed Final Fantasy from Video Games (the actual release date for that game in North America was in July).
Edit (9-18-2019): Added Def By Temptation to Movies.
Edit (1-26-2020): Holy shit. I can't believe Wikipedia fucked up on not mentioning this was the month the Snap! album was released with the epic track "The Power". I've Got The Power!