Rated: 2.5 / 5
So I've been curious to see this film after watching the trailer a while back.  I mean, an action film with Mark Whalberg, partnering once again with director Peter Berg, and putting Iko Kuwais of The Raid film in for good measure.  It's something I had to see.  Unfortunately, it suffered from the one thing I hoped they wouldn't fuck up that they did fuck up, capturing the martial arts segments.  They can't go one full fucking second without doing a camera cut.  Didn't they watch Mission Impossible Fallout?
There are only 3-4 martial arts scenes in this film, and it's 2 too many.  The first martial arts segment, which you can catch a glimpse of in the trailer where he's fighting while handcuffed to a hospital bed (or whatever you call that), it's as good as the camerawork and long takes get, and it's already subpar.  Iko Kuwais can fight.  I've seen him fucking fight, and any respectable action junkie should've seen him fucking fight by now.  But the director doesn't know shit about choreographing well enough to make it look good.  Either that, or he thinks that fast cuts make a good fight scene.  That shit doesn't even work with shootouts, and this film is just adequate with that as-is.  So the medical room fight is sub-par, but one can still understand what is going on, mostly.  Though that fight lasts way too fucking long (all of them do, honestly, save for the only other semi-decent bit during a car getaway where we see a glimpse of The Raid influence as he smashes a guy's head through the car window and then rakes his neck along the bottom while glass is still sticking out, God that moment was great; hope they use it in The Raid 3 whenever that happens).  But it gets worse when there's a fight in a cafe.  I couldn't tell what the fuck was going on for 90% of that sequence, and that's not an exaggeration.  I was hoping other people were being too hard on the film by saying there were too many quick cuts and undecipherable action sequences, but that whole bit proved them right.
The piss-poor editing prevents this film from being as good as it should've been, and the action sequences tend to go on for longer than they should.  When it involves a shootout, the film isn't half bad.  The quick cuts take this film down a peg or two.
As for the story and characters, they're decent enough.  It's nothing all that exceptional, it's a typical "unofficial government organization does illegal stuff to get desired results" fair.  Whalberg's character is the most interesting and self-aware, though he is a major asshole.
And, entering into spoiler territory…
First off, Ronda Rousey gets killed, and fucked up before getting killed.  Well that made my happiness meter go up a tinge.  But in all honesty, she's not half bad in this movie, and it did kind of suck to see her get killed off.  But on the other hand, it's difficult not to make some joke along the lines of, "I haven't seen her this fucked up since she lost her last UFC fight."
Second, the story may be a bit on the bare-bones side, but it attempts to add a little meat to it with the narrative interruptions by Marky-Mark off and on, pretty much giving away that he would survive at the end of it all, and that the mission wouldn't be a complete success.  He talks about how, "Governments suck, but so does everyone, so what can you do?"  And the film basically ends on a note of, with these secret op games that the U.S. and many other foreign governments play, they all win some, they all lose some.  We lost today, but we'll come after you tomorrow and win.  With a theme like that, given recent news development of how virtually all undercover CIA agents got killed in China after a data breach/leak/hack between 2010 and 2012, would've been more relevant if this took place in China as opposed to Indochina (but they were close, they just needed to remove the first 4 letters).  But that was never going to happen, considering 2 Chinese production companies helped finance the making of this film.  That seems to be happening a lot with many Hollywood films these days.
Third, the film somewhat subtly puts in this theme of everyone is an asshole.  Or I should say, there are 3 types of people in this world, dicks, pussies, and assholes.  The film primarily deals with the dicks and assholes who constantly fuck/shit on the pussies in one form or another (though it's politically incorrect to say pussy now, guess it's more of the norm to call them front holes; still sounds vulgar to me).  It is stated primarily by Whalberg's character, who has no problem acting like a blatant asshole, and states that the U.S. government, and all other governments, are dicks who fuck the pussies and assholes they call citizens.  But there is a little more depth to it than that (but only a little).  There are those who are assholes who try to disguise the fact that they are assholes by trying to act polite in a "holier than thou" manner.  This is evident with Whalberg's female partner who is having domestic troubles abroad, with an upcoming divorce and possibly being unable to see her daughter again.  And her husband rubs this in her face as much as he can, trying to act like he's above her in spite of what she does, and stating that her cursing just proves his point.  Then it almost becomes comical (I say almost because shit like this hits so close to reality it can't even be called satire anymore) by forcing this woman onto an app that censors/blocks any messaging she does that involves any sort of cursing.  And while this woman is a bit of a bitch, she is constantly under pressure and put in so many stressful situations that it becomes impossible to act proper so often.  And the husband is no better, just being a typical politically correct dick.  And then of course there's those Indochina officials who also act "holier than thou," but it's all a facade considering what they actually do, and what is going on while they're negotiating diplomatically.  Whalberg's character can see through all the pretense, through the facade, through the bullshit, and just calls everyone out on it while making no attempt to disguise his own assholishness.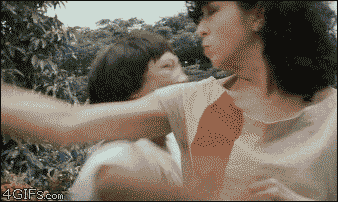 So yeah, there are a couple layers to this film, and it had potential.  But those layers aren't utilized well enough to make the film any better than a solid B film.  And the terribly shot martial arts sequences bring it down closer to C range territory.  All in all, the movie isn't terrible, but it isn't great either.  Disappointing, because it could've been better.