Alan Bennett's play "The Madness of George III" premieres in London. Construction begins on Cleveland's Rock and Roll Hall of Fame Museum. 450 prisoners riot at the Southern Ohio Correctional Facility in Lucasville, Ohio, and continue for ten days, citing grievances about prison conditions and the forced vaccination of Nation of Islam prisoners (for tuberculosis). Jury reaches guilty verdict in federal case against police officers (two convicted, two acquitted) who beat Rodney King. After a 51 day siege by the FBI 76 Branch Davidians die in a fire near Waco Texas. South Dakota governor George Mickelson and seven others are killed when a state-owned aircraft crash lands in Iowa. Holocaust Memorial Museum dedicated in Washington, D.C. The web browser Mosaic version 1.0 is released. The IRA explodes a 1000kg car bomb in Bishopsgate, London, killing a news photographer and injuring 44 others. NBC announces Conan O'Brien to replace David Letterman. The World Wide Web source code is released by CERN, making the software freely available to all.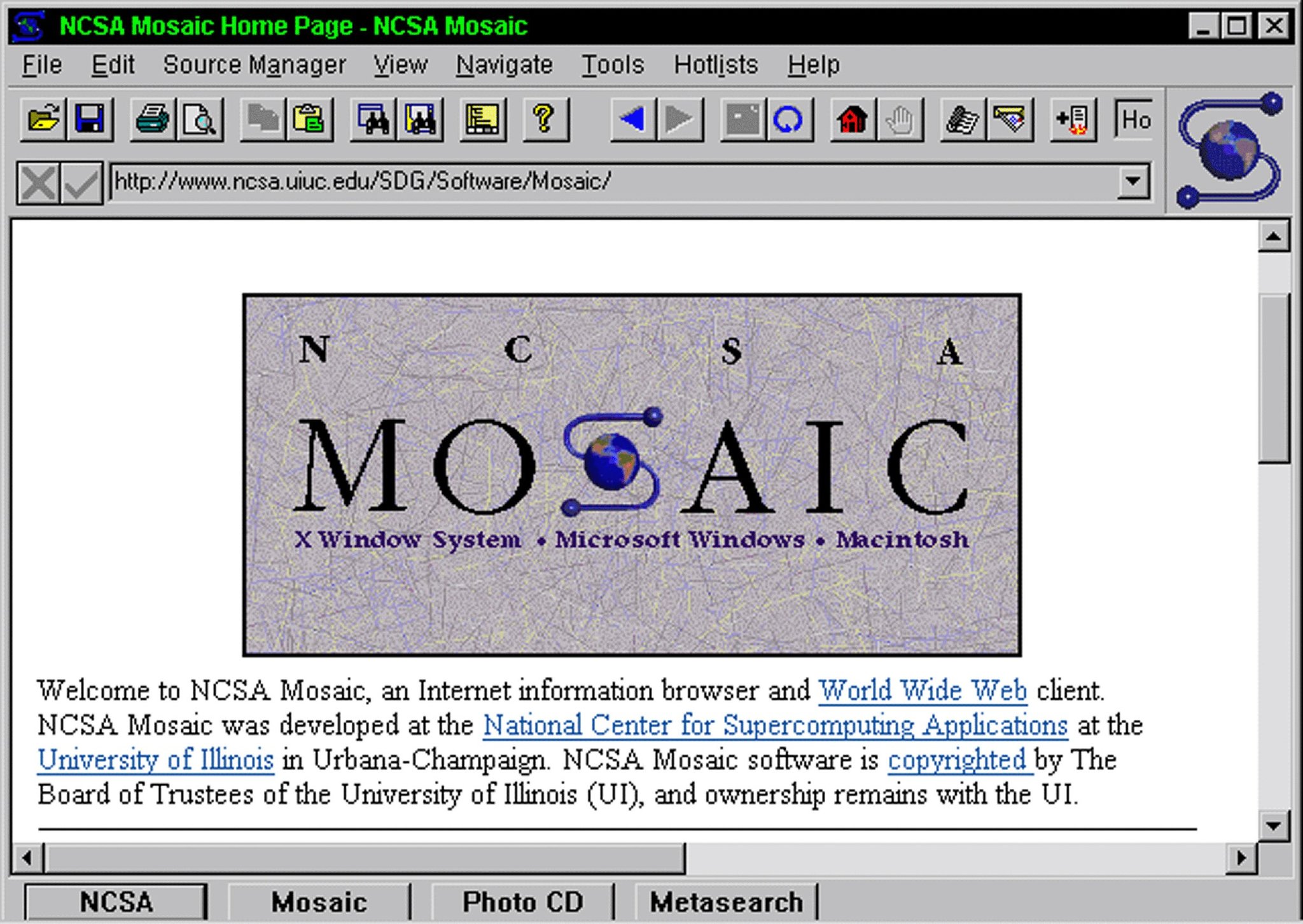 ---
---
---
Music
Honorable mentions:
Bryan Ferry: Taxi
Gordon Lightfoot: Waiting for You
Sarah Brightman: Dive
Shania Twain: Shania Twain. Debut of this famous music artist.
Toby Keith: Toby Keither. Ditto.
The Fall: The Infotainment Scan
Polvo: Today's Active Lifestyles
A damn good music month.
---
Savatage: Edge of Thorns (2)
One of my favorite band discoveries of 1991 comes back with another solid album. If I find an album I enjoy more than this this month, I'm going to be pissed.
---
David Bowie: Black Tie White Noise (5)
Anyone else miss the times when mainstream artists existed who put out songs for love between races (as in not doing violence upon one another) without being condescending about it? As in not waving a guilt-trip finger in front of whites, let alone blacks? Anyway, Bowie did an interesting mish-mash of styles here.
---
Bruce Hornsby: Harbor Lights (6)
It's fine.
---
Yanni: In My Time (6)
I wish I knew how to quit this guy.
---
Monster Magnet: Superjudge (6)
I think I dig stoner/psychedelic rock as much as heavy/glam metal and hard rock. Their second album (the first released in December 1991, Spine of God). And it's on-par with Savatage. … Don't make things too competitive for me April '93.
---
Tool: Undertow (6)
The debut of this famous band. They certainly have their own distinct metal style. Sober was the big hit I remember from this. Plus artistic music videos like this are a rare breed. And… well now I'm pissed, because this just took album of the month from Savatage.
---
Pere Ubu: Story of My Life (6?)
The first track may leave a bad impression. The second track onward erases it.
---
Chris Isaak: San Francisco Days (13)
I think I'm becoming too soft on music this month.
---
The Reverend Horton Heat: The Full-Custom Gospel Sounds of the Reverend Horton Heat (20)
Groovy.
---
Aerosmith: Get a Grip (20)
They had some pretty good hits with this album. From Eat the Rich, to Livin' on the Edge, and Cryin'. Another album of the month contender.
---
Primus: Pork Soda (20)
They've grown a bit more pleasant to listen to, while still being on that hard and strange side of rock/metal. And by pleasant, as in I can listen to this album in larger doses compared to Frizzle Fry. Plus I have to give kudos to a 5+ minute music video that was shot in one take (Mr. Krinkle).
---
Midnight Oil: Earth and Sun and Moon (20?)
Truganini won me over.
---
Sebadoh: Bubble & Scrape (26)
---
Vince Neil: Exposed (27)
I might like this more than Motley Crue itself, but I'm not sure.
---
Porno for Pyros: Porno for Pyros (27)
Pets may have big their most popular hit from this album, but it's Cursed Female that steals the show, in-part for the interesting (and dark) music video.
---
The Posies: Frosting on the Beater (27)
Their single Dream All Day didn't impress me, but some of their other tracks did. Like Burn & Shine.
---
---
---
Movies
Some mentions:
Jack the Bear. Just a meh film overall that's a little too dark and depressing. Though I wouldn't have minded that so much if the film didn't make out this one guy to be an actual bad guy at the end.
Boiling Point. It had potential, but was too held back from behind the scenes bullshit.
The Adventures of Huck Finn. Fuck this piece of shit Disneyfied adaptation of a classic novel. I wanted to blow my brains out within the first 5 minutes, the moment fucking Elijah Wood showed up. This fucking clean-faced pussy of a character, this is who we're to believe is Huckleberry Finn? That would be like having Justin Long playing Conan the Barbarian. Get fucked.
Cop & ½. Fuck this film too.
The Positively True Adventures of the Alleged Texas Cheerleader-Murdering Mom (HBO). That title's a mouthful ain't it? I heard good things about this movie, but I just couldn't get into it. Takes too long to get going.
When a Stranger Calls Back. For a made for TV movie that's a sequel to a cult classic 70s slasher film, it's better than you would expect. The opening 27 minutes is great, something that replicates the 1st act of the original film, yet does enough different to not feel like it's retreading the same ground. But unfortunately, like the first film, the 2nd act falls flat, and it doesn't really pick up until the last act except it's not as good as the first film. I found it boring after the first act, with an interesting final 5 minutes.
Wide Sargasso Sea. NC-17 film that has very tame sex scenes that aren't very well shot, with a pacing and plot that seemed like it was trying to be better, but failing. The film looks nice, seems like it should be good, and for some people it probably is; but not for me. But for those interested in a prequel to Jane Eyre…
The Magic Voyage. Holy fucking Christ. I actually remember watching this back in the day. In school. During history class. I shit you not. This has gotta be one of the most blatantly insulting and historically inaccurate animated films ever made, let alone one of the worst Christopher Columbus films out there (and this has plenty of competition from last year). Made in Germany, dubbed in English, with the typical low quality results you would expect. And yet, it's all so terrible to the point of hilarity. Depending on your tastes in so-bad-it's-good films, this may either be one of the worst things you've ever seen, or one of the best.
Indian Summer. To heavy on the syrup for this "nostalgia for the good old days" camp movie.
The Night We Never Met. Not my tempo.
Three of Hearts. So-so drama-comedy-romance. At the end of the day, it isn't anything special.
---
The Crush (2)
I'm of the opinion this was made to catch on to the hype of the Amy Fisher controversy (some young broad shoots the wife of her lover, becoming known as the "Long Island Lolita"). Was also of the opinion at the time that this revitalized the genre of creepy teenage girl stalker (more so than last year's Poison Ivy). Film debut of Alicia Silverstone.
---
Indecent Proposal (7)
Sort of a classic, primarily because of the plot concept (though I swear this concept was done earlier in that October 1992 film Honeymoon in Vegas, except this one goes all the way with it).
---
The Sandlot (7)
This is one of the definitive 90s kid flicks. It rivals The Goonies in terms of reputation and fame. This could've been just another mediocre kid comedy, but the jokes land hard, and this has some good relatable heart to it. It's nothing short of legend. Film of the month, contender for film of the year.
---
Bodies, Rest & Motion (9)
It's… ok.
---
Benny & Joon (16)
It's just ok. Nothing great, nothing terrible, it's just there. You might be entertained if you're into quirky romances that don't quite have the energy needed to kick it up another level.
---
The Dark Half (23)
The murder scenes are mediocre. Honestly, this film acts like the kills are of higher quality than what we're getting. It's only fooling itself. That aside, this film honestly isn't half bad, especially for a Stephen King adaptation. The opening act and the finale make the film worth watching.
---
This Boy's Life (23)
Alright for what it is. Apparently the telling of a time during famed author Tobias Wolff's childhood.
---
Who's the Man? (23)
This movie is stupid. But I'll be damned if I didn't have fun with it. Felt right at home with the politically incorrect humor, some of the stereotypes, and Fuji. Plus Dennis Leary just completely spazzes the fuck out in one of the most over-the-top moments in film history. Enjoyed this more than Barber Shop.
---
Rigoletto (23; limited)
This is basically straight to video. And it is rips off plot elements from other films (Disney's Beauty and the Beast). And yet, this managed to beat Man Without a Face by a few months, while having similar plot beats, except with a little Phantom of the Opera music stuff in it (except you can understand the lyrics). I'm sure the nostalgia factor of having seen this in school (during music class) is giving this too many bonus points, but I still enjoy this movie. Plus the singing is great on two occasions.
---
Sidekicks (30)
So it's basically a Karate Kid knockoff, with more slapstick humor, a lot more daydreaming, and a little more Chuck Norris. Though I do believe it was Joe Piscopo who completely stole the show in his over-the-top scene-chewing performance.
---
Blood In, Blood Out, aka Bound by Honor (30)
An interesting 3 hour film, that has dialogue on par with American Me (that Spanglish style that tries too hard). The ending is a bit questionable (like it ended prior to having a final act), though there is a reason for it. You could say it's a companion-piece to American Me, showing the prison society in an alternate way. But it's more about the bonds of family and friendship being tested through incredible trials. You could say that their bonds become broken beyond repair, but there is an interesting speech made during the finale that brings things full circle and sheds an alternative light on all that has passed. If nothing else, I'd say this is worth a watch, if you're willing to set aside the time.
---
---
---
Games
Bases Loaded 4 (NES)
Kid Klown in Night Mayor World (NES)
Super Ninja Boy (SNES)
Vegas Stakes (SNES)
Brawl Brothers (SNES)
Battle Grand Prix (SNES)
Chester Cheetah: Too Cool to Fool (1993; Sega Genesis)
The Ren & Stimpy Show: Stimpy's Invention (1993; Sega Genesis)
Cyborg Justice (1993; Sega Genesis)
Racing Aces (1993; Sega CD)
Syd Mead's Terraforming (1993; Turbografx-16)
Vasteel (1993; Turbografx-16)
Goblins Quest 3 (1993; PC)
Lost Secret of the Rainforest (1993; PC)
---
The Punisher (April 22; Arcade, Sega Genesis [June 1994])
A fun beat-em-up.
---
Metamorphic Force (1993; Arcade)
Phew.
---
Tiny Toon Adventures 2: Trouble in Wackyland (April; NES)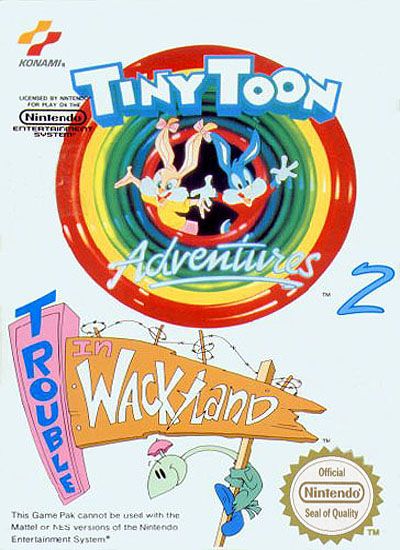 ---
Yoshi's Cookie (April 10; NES. Game Boy, SNES [June])
---
Great Greed (April; Game Boy)
Game Boy J-RPG.
---
Pyramids of Ra (April; Game Boy)
Puzzler.
---
Cool Spot (April; Sega Genesis, SNES [September])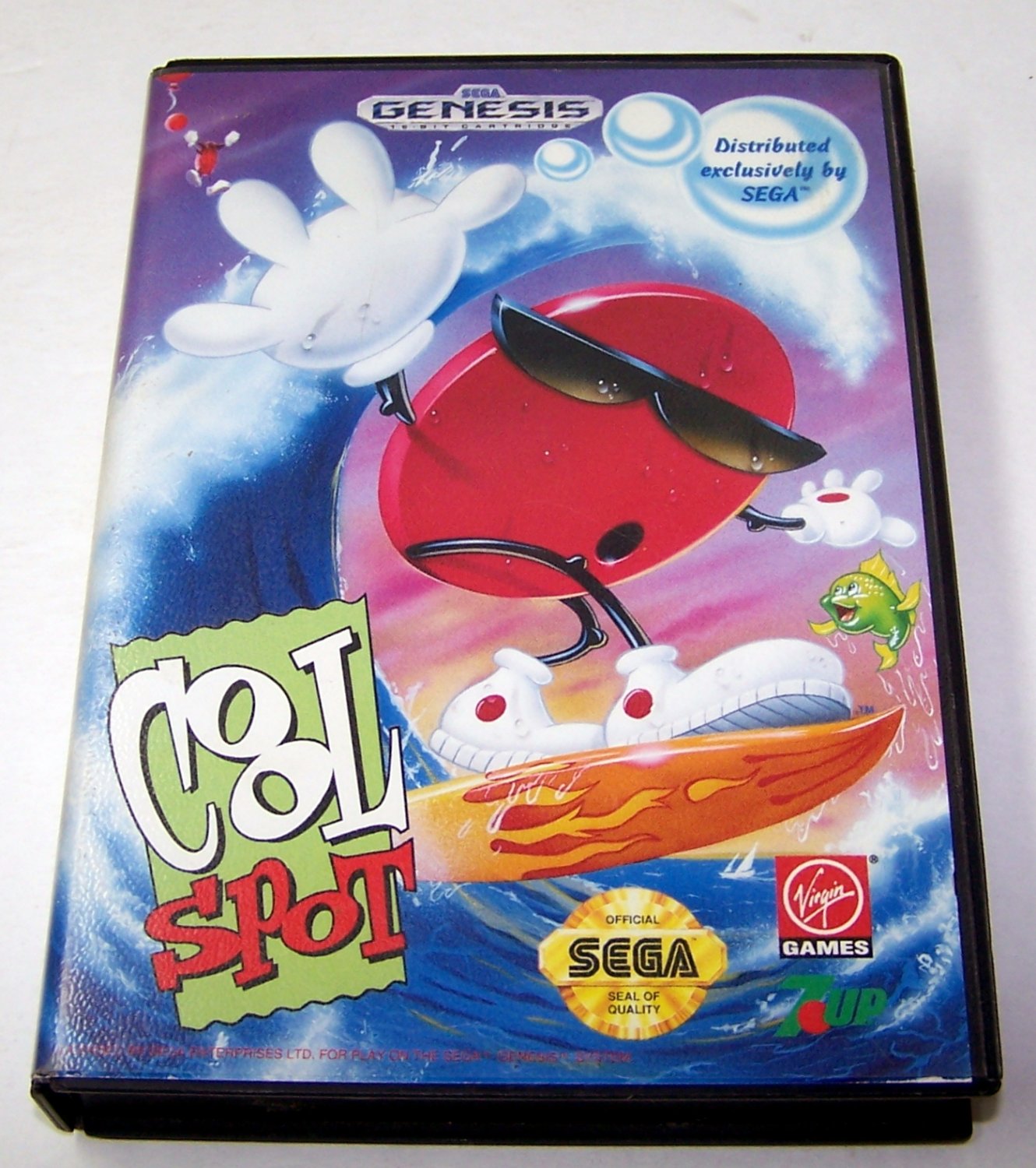 I thought this was a nice decent little platformer. Best on Sega Genesis.
---
Dashin' Desperadoes (1993; Sega Genesis)
Interesting racing game (of a sort). Made primarily for 2 players.
---
Dinosaurs for Hire (1993; Sega Genesis)
Now that is one badass game cover.
---
Puggsy (1993; Genesis, Sega-CD)
A platforming game with physics, on the Genesis. A cult-classic.
---
Cybernator (April 4; SNES)
Now this is a fun run-and-gun shooter.
---
The Lost Vikings (April 29; SNES, Sega Genesis, PC)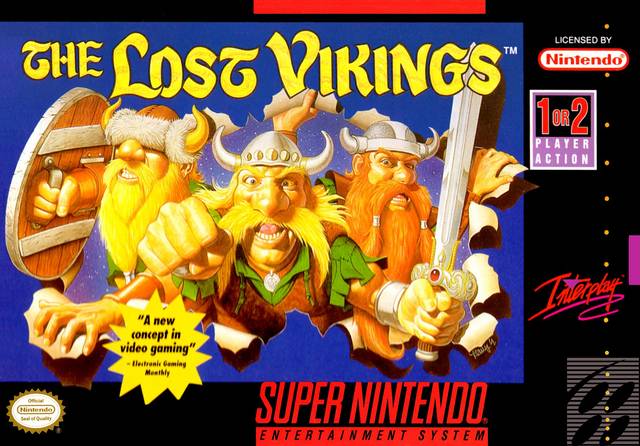 A classic puzzle-platformer. Game of the month.
---
Cotton: Fantastic Night Dreams (1993; Turbografx-16)
Cult classic.
---
The Dynastic Hero (1993; Turbografx, Sega Genesis [1992])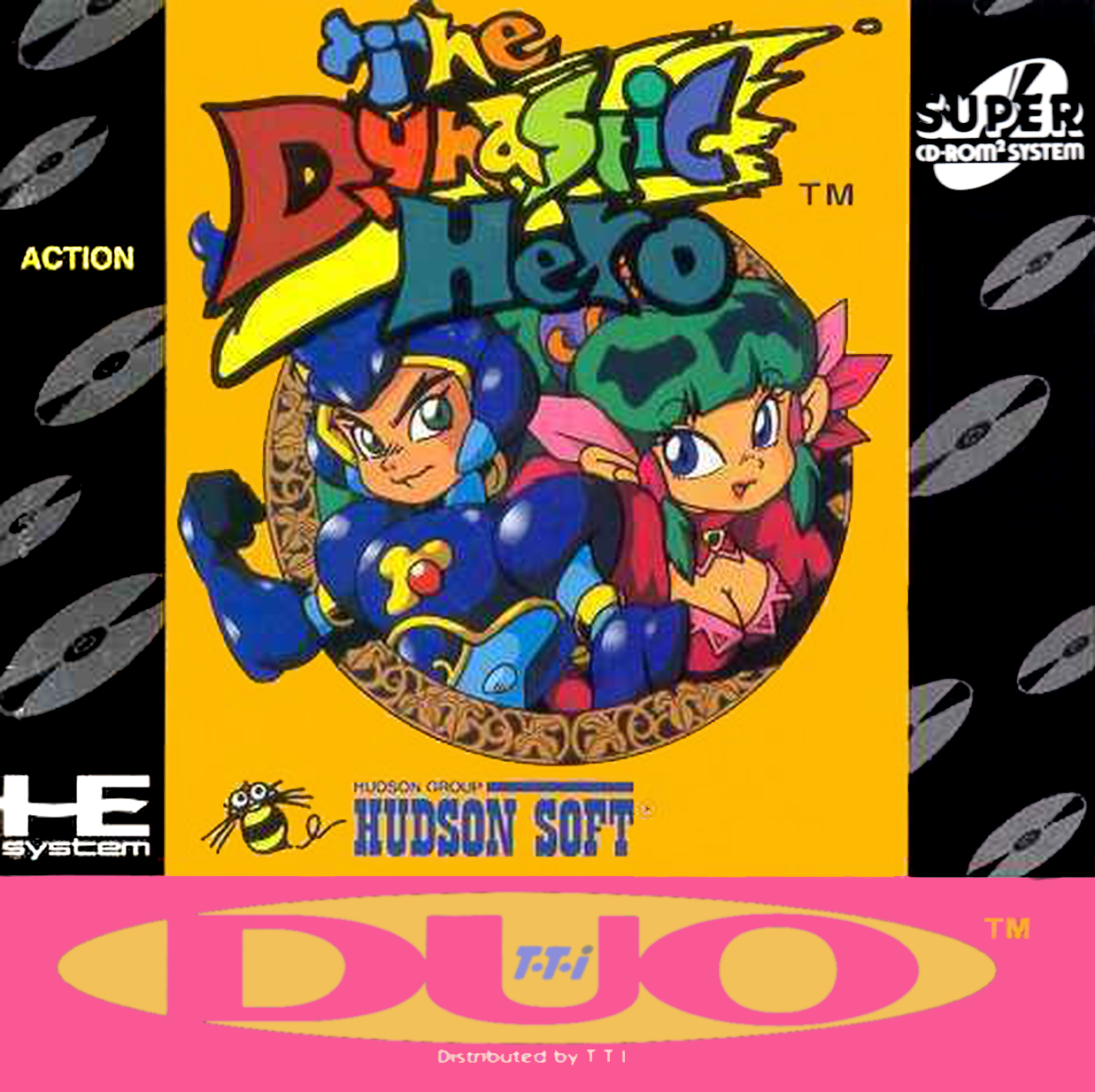 ---
Dungeon Explorer II (1993; Turbografx-16)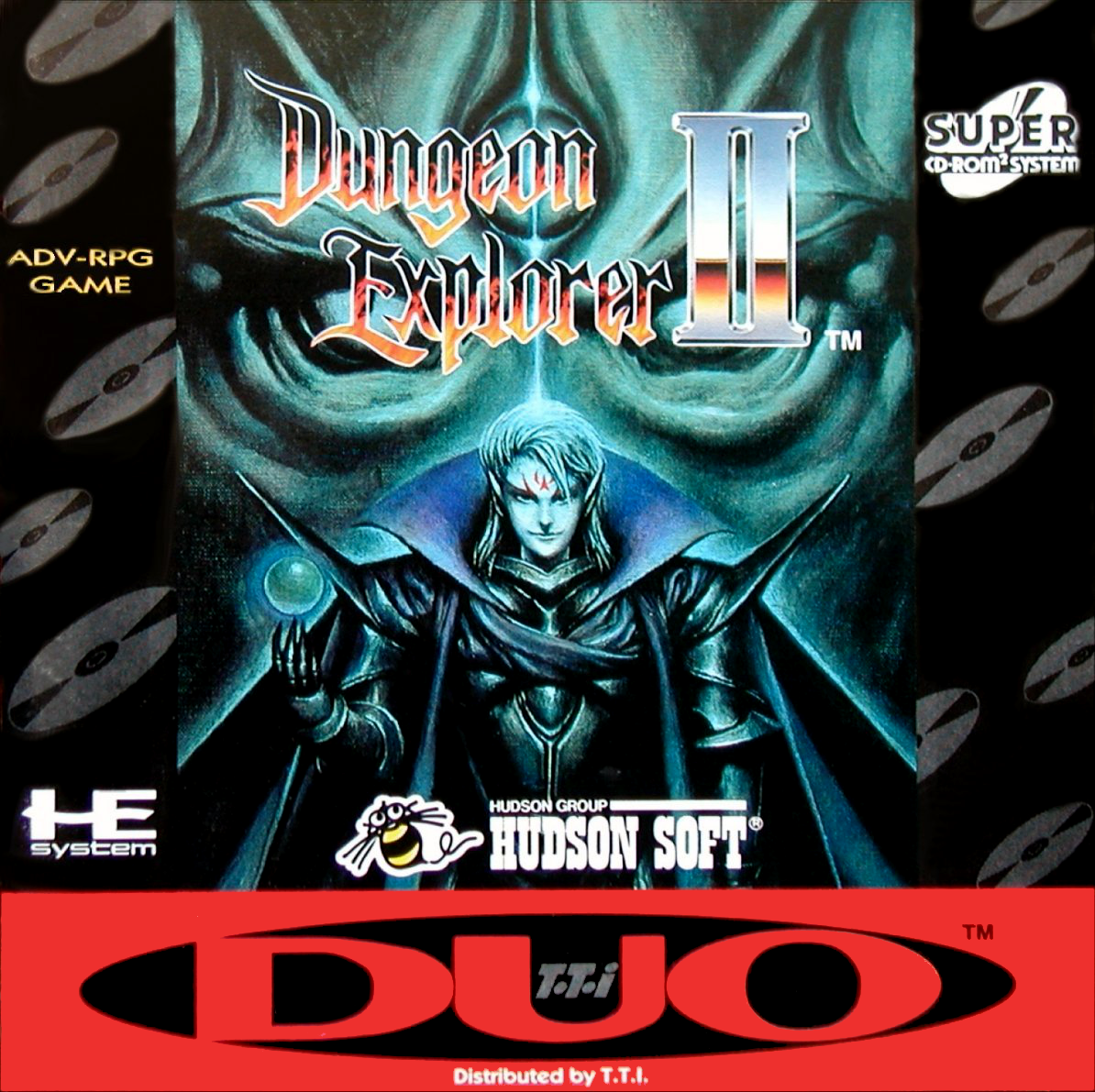 Best with friends, especially if you like games like Gauntlet.
---
Godzilla (1993; Turbografx-16)
Probably the best Godzilla game we were going to get for a long time.
---
Legend of Hero Tonma (1993; Turbografx-16)
---
Monster Bash (April 9; PC)
---
The 7th Guest (April 28; PC)
A big step forward for what PC gaming could be, graphically speaking (via the CD-ROM). But this was a big monetary investment in order to get a hold of the hardware to handle the game, let alone for playing it. Also, shots fired during the console wars, with Nintendo buying the rights to the game just to ensure it wouldn't show up on the Sega CD.
---
---
---
Shows
Honorable mentions:
ECW Harcore TV (6; Syndication). While I would like to list this as a main show, there's a bit of a problem with that. This had limited channel showings, and you had to have the proper, ahem, connections, and localisations, to get it. In any case, this was the 3rd wheel in the professional wrestling wars next to WWF and WCW. Wouldn't really get good for about another year or two.
---
Walker Texas Ranger (21, CBS)
Technically only the pilot aired at this time, and it wouldn't be until September when the show had a regular season of episodes. But I'm counting it here. This is one of the definitive 90s shows. Iconic. Because of course it is; it stars Chuck Norris. There's no way a show like that was going to fail. This may not have had any real competition this month, but even if it did, it would still likely be show of the month.
---
Edit (2-21-2022): Removed NBA Jam from Games (guess I'm uncertain of whether it was released this month, or in February; opted to go with February for now).
Edit (5-6-2022): Removed Mortal Kombat II from Games. That wasn't released in arcades until June 1993.
Edit (1-27-2023): Added Puggsy to Games.