Europe breaks down trade barriers. The Russian Soviet Federative Socialist Republic is renamed the Russian Federation, becoming the successor state to the Soviet Union. AT&T releases video-telephone ($1,499). The US Government urges doctors to stop using silicone breast implants, outlining the health effects. Tom Seaver & Rollie Fingers elected to Baseball's Hall of Fame. George H. W. Bush gets ill & vomits on Japanese prime minister's lap. 8th Soap Opera Digest Awards – Days of Our Lives wins. American serial killer Jeffrey Dahmer pleads guilty but insane. Japan apologizes for forcing Korean women into sexual slavery during World War II.
Sarah Ferguson attends dinner of Everglades club (club excludes Jews). Nature Boy Ric Flair becomes WWF champ at Royal Rumble. Mike Tyson goes on trial for rape (he is found guilty). Presidential candidate Bill Clinton (D) & Genifer Flowers accuse each other of lying over her assertion they had a 12-year affair. Inventor Ray Kurzweil publishes his first book "The Age of Intelligent Machines" on artificial intelligence, predicting the popularity of the internet. Grace Hopper, American computer scientist & US Navy admiral who invented the first compiler for a universal computer programming language and is credited with coining the phrase 'debugging', dies at 85. José Ferrer, Puerto Rican actor and director (Cyrano de Bergerac), dies at 80. Nirvana's Nevermind album goes to No. 1 in the US Billboard 200 chart, establishing the widespread popularity of the Grunge movement of the 1990s.
---
Music
Mentions: Sawyer Brown: The Dirt Road. Stacy Earl: Stacy Earl. Wet Wet Wet: High on the Happy Side. Jules Shear: The Great Puzzle. Tori Amos: Little Earthquakes.
R. Kelley and Public Announcement: Born into the 90's (14)
Ah shit. Another one of those R&B albums that can't be ignored because of how big of a hit it was.
---
Lou Reed: Magic and Loss (14)
Lucky this is a slow month, otherwise this would probably go to the honorable mentions section.
---
Lillian Axe: Poetic Justice (14)
This is more like it. Good old reliable glam metal. Nothing outstanding, but a good enough listen.
---
My Sister's Machine: Diva (24)
Not bad. Might actually prefer this to Lillian Axe.
---
Lush: Spooky (27)
Interesting.
---
CeCe Peniston: Finally (28)
Ok, the only reason I'm including this is because this was part of this dance music resurgence that would start to take place in the mid-90s. Though considering some stuff I've seen released previously, I'd say the resurgence was already beginning. Otherwise, this isn't my thing.
---
The Afghan Whigs: Congregation (31)
Trying to fill this out to 10 noteworthy albums here. In all honesty, not a fan of this band, but this album and the singles were big hits, and caused this band to really make their mark in the music world, so…
---
Buffy Sainte-Marie: Coincidence and Likely Stories (January)
Again, normally not my kind of music. But she has one hell of a voice, which won me over enough to make this deserve more than just an "honorable mention." Plus the lyrics are absolutely killer.
---
Stratovarius: Twilight Time (early 1992)
Fairly good power metal.
---
---
---
Movies
(Dis)Honorable Mentions: The Hand that Rocks the Cradle, boring revenge-thriller. Grand Canyon, basically Crash (2004) before that existed; it starts out decently enough, but then turns into the typical pro-racial-diversity liberal fluff you would expect. The Search for Signs of Intelligent Life in the Universe, based on a play, a one-woman show that probably could've been good if there was less emphasis on skits and more just keeping it simple with talking using charisma; as in this should stay on the stage where it belongs. Into the Sun, top-gun rip-off for the first half that is actually entertaining enough during that first half, but then becomes dull for the second half after they get shot down. Shining Through, just… blech; boring and stupid, and historically inaccurate, and Melanie Griffith sucks.
Like last year, January is proving to be a generally miserable month for films. Even so, this still managed to put out a couple solid films. I've just been getting spoiled over how the early 90s has been doing so far on-average, especially compared to today's climate.
Kuffs (10)
Better than I expected. This isn't a great film by any means, but it's a solid entertaining B popcorn film. Aside from some typical film cliches (which honestly only adds to the charm of this film that constantly switches gears from wanting to take itself seriously and not wanting to take itself seriously; it's like an R-rated film trapped in a PG-13 body), the romance angle between Slater and Jovovich ended up being the film's weak link (the latter being why I wanted to see this film, and aside from her youthful looks ended up being one of the weaker aspects, but I blame the script more than her, and the chemistry jsut wasn't there between the two despite how hard they tried to make it work). And the shootout finale was just a whimper. That being said, it's worth watching just for the bleeping fuck bomb sequence alone. And the facial expression this one guy makes when a gun gets pointed in his face (you'll know it when you see it).
---
Rush (17)
Not to be confused with that racing film from 2013. One of those gritty indie flicks that popped up here and there throughout the 90s (and into the early-mid 2000s). This one is about undercover cops getting addicted to the drugs they're supposed to bust the criminals for possessing and selling. It's obviously meant to catch on to some news trend that was becoming prevalent back then (which A Scanner Darkly [2006] would also hop onto), but it worked for me in this film. Plus it's one of the very few roles where Jennifer Jason Leigh actually seems like a capable actress.
---
Freejack (17)
I'm going to be honest, this isn't a great film. The concept of it works better than the execution, about kidnapping an individual from the past (an individual who was supposed to die just before the precise moment he is warped to the future) in order to transfer one's brain into his body to prolong one's life and regain youth. Still… dumb fun.
---
Juice (17)
Film of the month, easily. Tupac's first film debut playing a major role. Basically a film about the addiction to crime, how the adrenaline of it acts as its own kind of addictive drug that causes one to act destructive.
---
---
---
Games
Mentions: Cowboy Kid (NES), decent. Die Hard (NES). Hydra (Atari Lynx). Pinball Jam (Atari Lynx). Snow Bros. Jr. (Game Boy). Mario Lemieux Hockey (Sega Genesis). Aerial Assault (1992; Game Gear).
In spite of the SNES coming out last year and already having released some "greatest of all time" games, the NES still had some solid hits going for it. And I couldn't think of one of these games to be definitively better than the others. Some surprisingly solid entries though, particularly from the NES, which was proving it still had life left in it. But game of the month I'm giving to a game that was a favorite of mine back in the day.
Big Nose the Caveman (January; NES)
---
Bucky O'Hare (January; NES)
To capitalize on the animated tv series. For a Mega Man knockoff, you could do a hell of a lot worse, because this game is actually fairly good, though difficult (of course). And seriously, Bucky O'Hare is one of the most criminally treated characters in entertainment industry history. Only 6 issues as a comic in the 80s, only 1 13 episode series in 1991, and then just this game on the NES. Well, it did also get an arcade release. Whoop-dee-do.
---
Dragon Fighter (January; NES)
---
Kickmaster (January; NES)
---
Nightshade (January; NES)
Point and Click adventure cult classic.
---
Monster in My Pocket (January; NES)
I remember these toys. Didn't realize a game adaptation was made from them. Typical 80s and 90s, having a toy-line to practically everything.
---
Sword Master (January; NES)
Quite interesting. Levels basically just buildup to boss fights.
---
Mega Man 4 (15; NES)
This famous franchise was still going strong.
---
Beetlejuice (January; Game Boy)
---
Gradius: The Interstellar Assault; aka Nemesis II (January; Game Boy)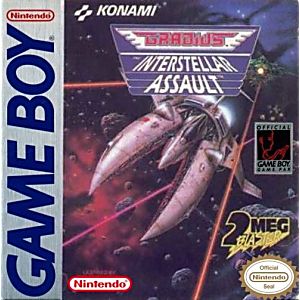 ---
Golden Axe II (January 26; Sega Genesis)
Better than the first.
---
Super Fantasy Zone (January; Sega Genesis)
A shooter with style. Sequel to Fantasy Zone on the Sega Master System. Guess it wasn't just the Super Nintendo adding "Super" to game titles.
---
Toki: Going Ape Spit (1992; Sega Genesis)
This one's… interesting.
---
Predator 2 (1992; Sega Genesis, Game Gear, Sega Master System)
I consider this to be one of the best games based on a film ever made. Very fun but difficult shooter. Had some great times playing this one back in the day. Also surprised at the level of violence, particularly when the predator kills either you or a civilian with that laser shot, and then the body explodes and a bunch of body parts come flying towards the screen. Hell yes! It may not make thematic sense (Predator killing tied up defenseless hostages), but it does encourage the player to hurry through and rescue hostages before it's too late; works perfectly from a gameplay perspective. Just for the nostalgia, I'm naming this game of the month.
---
Rolling Thunder 2 (1992; Sega Genesis)
Not bad.
---
Magical Puzzle Popils (1992; Game Gear)
Finally, a game exclusive to the Game Gear. And it's not only good, but allegedly one of the best Game Gear games ever made. This is due in-part to it having a level-builder. How many games back then had something like that? How many hand-held games?
---
Batter Up (1992; Game Gear)
---
Earth Defense Force (1; SNES)
---
Joe & Mac, aka Caveman Ninja (7; SNES, Genesis [1994], Arcade [1991])
---
Darklands (1992; PC)
Hidden gem of a PC game, that's probably the best computer RPG game to date up to that point, next to some entries in the Ultima series. Highly immersive.
---
Jill of the Jungle (1; PC)
---
---
---
Shows
Mentions: Tequila and Bonetti (CBS), a meh show inspired by Turner and Hooch. The Dennis Miller Show (Syndication), never thought this guy was funny. MTV Sports (MTV), highlights of people doing sports stuff like surfing and bike riding.
Nick Arcade (4; Nickelodeon)
Oh my God. The memories, the nostalgia of this show. This was one of the most awesome things to have ever been created in the history of television. One of the ultimate kids game shows. Fuck everything else that came out this month; this month is worth living just for this series alone. Of course this gets my vote for best show of the month. This is one of the best shows of the decade, let alone the year. One of my biggest regrets in life is not indulging in this show as much as I believe I should have. What a time it was to be a kid (let alone alive) during that time.
---
Capitol Critters (28; ABC)
There's just something so amusing regarding a show about rats living in the walls of the White House. Metaphor is probably too on-the-nose for this to be made today. Honestly, this show isn't too bad. Political satire which, despite it's animation style, is aimed more towards adults than children (probably inspired by The Simpsons). I mean seriously, I bet Ralph Bakshi wishes he was able to make a show like this, except it would be more of a nonsensical acid trip with more sex and nudity than 90s television would allow.
---
Nightmare Cafe (29; NBC)
Described as a show with unrealized potential. Because it didn't run long enough for that potential to be realized, like that Crusades sequel to Babylon 5. But, I mean, it had Wes Craven behind some of it.
---
Edit (2-18-2021): Added Rolling Thunder 2 to Games.
Edit (2-11-2023): Added Stratovarius: Twilight Time to Music.
Edit (5-2-2023): Added Darklands to Games.