Blade Runner rated: 3.5/5
Blade Runner 2049 rated: 3/5
Like the first film, this one ended up bombing at the box office, even though it's ranked at #1 for the weekend (well thank fuck not that many dumbass kids and fucking bronies are giving My Little Pony that much fucking money). Will it gain as much of a cult following and reach the same level of fame as its predecessor? Or will it just be remembered as a meh movie? Only time will tell. Until then, here's my opinion.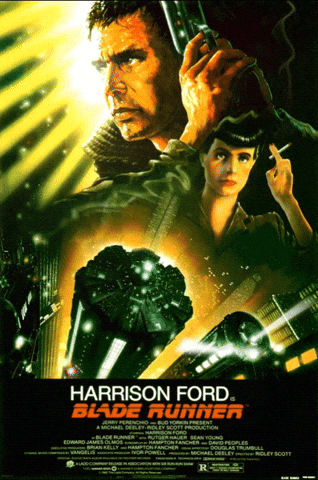 So I was going to be very disappointed in this film if it didn't at the very least provide a visual treat that is pure ecstasy for the eyes. Not only because the first film was also that, with intense attention to detail, but also because it provided a way to make both things that are pleasant and/or horrible (death, pollution) beautiful to look at. There is beauty even amidst suffering and a toxic environment. Not only because of that, but also because the first film had a theme that was all about the eyes. That film opened with a visual shot that ended up being a first person perspective of the city of Los Angeles 2 years from now (hey, it could still happen), and showcased this by switching from a view of the city, to a view of the eye that reflects the city. This film opens in a similar way, minus the fire and smoke. It opens with an eye. I'm honestly not sure why, because if it's supposed to be the main protagonist's eye, which was my assumption, then it shouldn't have started with Gosling asleep at the wheel, with his eyes closed. Fuck advertisements against drinking and driving, they need advertisements about not sleeping at the wheel!
"But the flying vehicle is on auto-pi–"
I don't care!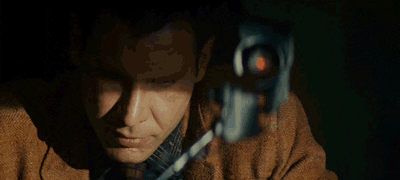 Anyway, the first film had a lot of instances with regards to "eyes," which is a central theme/symbol in that film. Not just with the showing and highlighting of the eyes, but also the discussing of them.
Blade Runner 2049, on the other hand, only uses "eyes" as a brief callback to the first film, in only 2 scenes. I didn't catch anything particularly re-ocurring objects throughout the film in that way, at least not on this watch.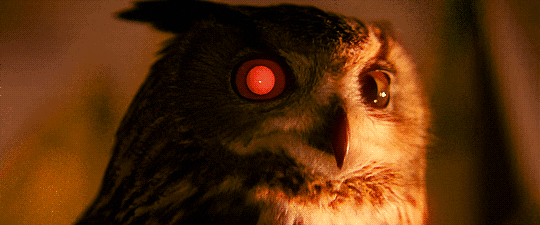 That being said, as I had hoped, this film is fantastic from a visual perspective. The special effects, set designs, all fantastic. One of the best-looking sci-fi films since Tron: Legacy. And aside from some scenes in the city, the film largely carries a different color scheme to it, a different atmospheric film, than the first one. That's not a bad thing, because it looks great in any case. Plus we actually get a look outside Los Angeles in this film. Usually foggy, sometimes an orange color.  Both films use atmosphere and visuals as their primary strength, becoming a mood-piece, leaving the plot and characters secondary, and this works to their advantage since both films have their own share of plot holes (more on that in a moment).  It makes it easier to overlook those flaws in that way.  How scenes drag on and let the music carry you, how the sound effects carry you, how the pleasant visuals allow you to settle into and take in all that there is in each well-crafted sequence.  Letting the colors dominate to create a particular mood, almost making things dream-like.  This is when both films are at their best.  In the case of the previous film, the mood of it is dream-like, but slowly becomes more and more like a nightmare (with less music to lighten the mood I might add), before rising back up to its dream-like quality, and then having the final sequence take place in silence as if the dream is over, we are awake, and on edge, wondering what will happen next.
The 2049 film follows this aspect for the first half of its runtime, but becomes more plot/character driven during its latter half (with a couple scenes here and there that return back to the welcoming atmospheric style), which ends up being to its detriment because then one has to consider the problems with the plot if there's going to be heavier focus on it.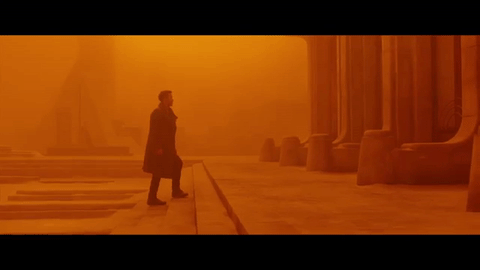 But make no mistake, the previous film has some plot holes (or at least some leaps in logic) as well.  It may be a masterpiece, but it's a flawed masterpiece.  For starters, why the fuck would they be designing androids to look exactly like humans? Pleasure models I can understand, but models made for work and labor, why? Not to mention why the fuck they would program them to act real and have emotions? Seems to me like a lot of the problems brought up in these films would be solved if they stopped making robots look and act human, since it brings no logical benefit. I mean seriously, how are they profiting off of these things if they're going to make this many? Does the robot labor force make so much profit that the Tyrell Corporation have no problem putting the entire workforce at risk by giving them emotions and making them all look and act human, giving all of them unique looks and personalities in the process? Granted, this film mentions the aftermath of all that and how it lead to Tyrell going bankrupt and being bought out by some other company, that would continue to make the exact same fucking mistakes that Tyrell did before going under!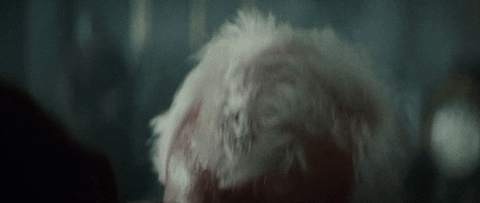 Another problem with both films is the security issue. Not just in the city air, but also inside actual security buildings! In both films, an employee/employer of importance within the company gets blasted/knifed/thumbed into oblivion, while inside the security building, and the perpetrator gets away each fucking time in each fucking movie! That's just insane! Did Los Angeles turn into Mega City One or something?
As for the flaw unique to this film, it's more of a storyline and thematic issue. As a sequel, it is mandatory to compare this to the first film, and consider how it's going to develop the story/world/lore/character(s). In terms of developing the theme, it honestly doesn't. The theme of the first film is if artificially created beings are capable of being human, of being alive, of feeling/giving love, etc. This film is basically the same thing, except limited to Ford's and Gosling's characters. Any other (supposed) replicants don't count because they're not given enough screen time to matter, even if it happens in one scene for the sake of sequel-baiting. It doesn't take the theme in any other meaningful direction that expands from the first film, except that it ignores the religious aspect of fallen angels from heaven, and implies robots will eventually fight back and threaten to take over the world. That's bullshit, and that only belongs in Terminator, Battlestar Galactica, and Planet of the Apes films.
Also it relies too heavily on the existence of the first film. I'm not talking about building off of established plot/world/characters; I'm talking about the last scene ending not only on a character of the past film, but also not ending on any note that is thought-provoking and/or conversation-starting like the first film did, let alone making you view the film differently on a second viewing knowing what you know after a first view. Speaking of that, if you're wondering whether or not this film answers the question definitively if Deckard's a replicant or not, to my surprise, it doesn't. It actually handles Deckard's character in such a way it would be the same whether he was a human or replicant. So viewers can look at this movie with either conclusion they arrived at after seeing the first film.
That aside, the pacing was well-done in the 2049 film. It starts at a crawl, but starts to kick into gear about 30-40 minutes in when Gosling's character arrives at a junkyard.
Back to the visuals for a moment. In this film, there's a (kind of) sex scene that I'm sure people will talk about afterwards. It's not explicit or anything (if it was that would be legendary, us guys would get to see 2 smoking hot females in the nude, and the girls and gay guys would get to see Ryan Gosling's six-pack and incredibly tight muscular ass; fair trade), but it's an interesting stylistic scene with a digital girl trying to "sync" with a physical human during sexual intercourse. If that scene was cut down to to MPAA censors, then I want to see a goddamn director's cut! This honestly wouldn't surprise me, since the sex scene in the original film was also cut down, I shit you not.
Like the first film, this film succeeds as an atmospheric visual film, with everything else taking second priority at best. The scenes in both films are top notch. The 2049 version even manages to succeed the original in terms of visuals for a brief duration when Gosling visits the corporation (and after he leaves it) that took over the Tyrell Corporation. The lighting, the rooms, the sounds. It's glorious.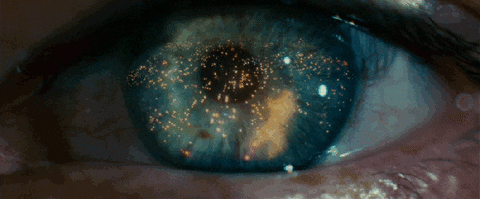 Anyway, I've discussed the flaws of the film, but there's one other thing I personally consider a major fault, but only on a personal level. I felt it played it too safe and strayed too close to reliance on the original in a way different than mentioned above. It's that this took place on Earth. In both films it is mentioned that there are colonies established on other planets, some of which are used for replicant slave labor. I'd like to see a film take place on one or more of those, to see what life is like there. This would expand the world building (a lot), and potentially the lore and themes in this way. Plus there wasn't any good reason to continue a story arc for Ford's character. This film didn't take it in a direction any more interesting than Gosling's character, and it was wrapped up in a satisfying way in the first film.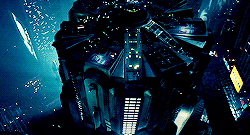 And, well, there it is. The first film is better, but this film is worth seeing just for the visuals alone. And the story, despite my gripes, is still worth going through even if just to experience the visuals.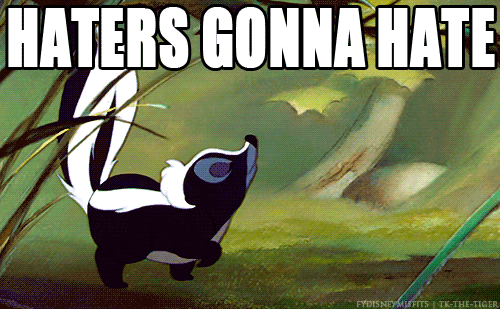 Edit 10-9-2017:
Oh, right, and the villains didn't have as much depth as those in the previous film.  They came off as cookie-cutter villains compared to those from the first film who had a sympathetic plight.  It wasn't enough to make them out to be good guys, but it made them more relate-able, even if they were machines.  And in my opinion, that's the whole point/purpose of films that focus on artificial intelligence.  Using robots as a metaphor for some aspect or element to humanity, so that humans can know more about themselves, what it's like to be alive, what it's like to be human.